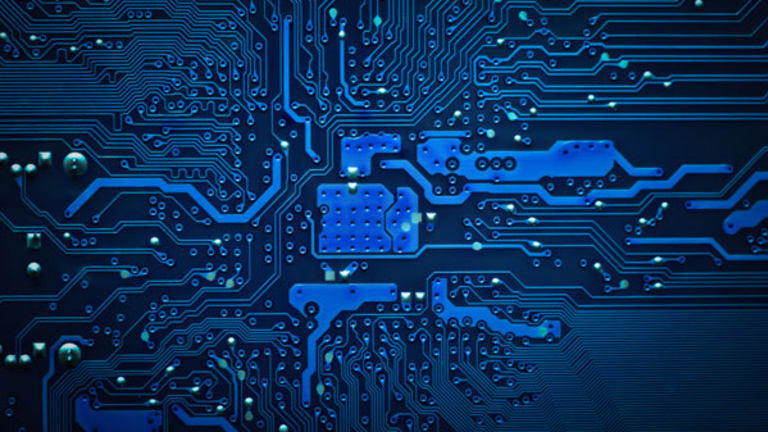 Eli Lilly's Doing Better Than the Media Think
Coverage of Eli Lilly's earnings was negatively influenced by larger market turmoil.
Call it a bifurcated intellect or maybe a good old case of schizophrenia, but the business media's headline coverage of Eli Lilly's (LLY) - Get Free Report earnings report yesterday was enough to leave the savvy investor with bad case of motion sickness.
Headlines were all over the place, lurching this way and that.
Dow Jones
went with dour -- "
Eli Lilly Posts Loss on Zyprexa Probe Costs
" -- while
Forbes
ran with celebratory -- "
Lilly Delivers On Drug Front: Lilly Surprises With Solid Earnings, Raised Guidance
." The
Associated Press
split the difference: "
Eli Lilly posts 3Q loss but eyes more growth
."
Reuters
played its part and ran the gamut all by itself. First, a little bit of dour: "
Lilly posts loss on charges for Zyprexa probes
." And later in the day, something more celebratory: "
Bristol, Lilly top profit targets on strong sales
."
Come to think of it, the
Associated Press
switched gears later in the day, too. With its first headline, it panted both feet firmly up in the air, but later in the day it took a more definitive -- and positive -- stance: "
Lilly, Bristol-Myers post solid 3Q sales growth
."
var config = new Array(); config<BRACKET>"videoId"</BRACKET> = 1877355940; config<BRACKET>"playerTag"</BRACKET> = "TSCM Embedded Video Player"; config<BRACKET>"autoStart"</BRACKET> = false; config<BRACKET>"preloadBackColor"</BRACKET> = "#FFFFFF"; config<BRACKET>"useOverlayMenu"</BRACKET> = "false"; config<BRACKET>"width"</BRACKET> = 265; config<BRACKET>"height"</BRACKET> = 255; config<BRACKET>"playerId"</BRACKET> = 1243645856; createExperience(config, 8);
A difference of opinion should be as American as apple pie. It is, after all, what makes markets go 'round. Some like a stock, some don't, and buyers and sellers meet in the middle. But what about when the same business media outlet both likes something and doesn't like it, all within a few hours' time?
Allow The Business Press Maven to explain.
The earnings came out at 6:30 a.m. on Thursday, hot on the heels of a brutal and disturbing day in the market on Wednesday. Why, in their initial Thursday headlines, were the business media overemphasizing Lilly's one-time charges instead of, say, its underlying outperformance or the fact that it raised its yearly numbers in the earnings release? Perhaps they were, collectively, covering their heads (and butts) in preparation for another bad day. Maybe they were just in a sour mood, infected by Wednesday's negativity.
Was it a coincidence that the negative headlines were frontloaded toward the beginning of the day? I think not. It just took a while for
Reuters
and
AP
to realize that, even though mob psychology has the entire world going to financial hell in a handbasket, some companies (like Eli Lilly and, for that matter,
Bristol-Myers
(BMY) - Get Free Report
) are doing OK. Lilly's 6:30 a.m. press release contained a good dose of good news, but the tide only started to turn in terms of coverage after the company's 9 a.m. conference call -- which coincided with the stock market enjoying a more-favorable morning.
This
CNBC
article, called "
Pfizer & Lilly Prove Me Wrong
," was posted at 10:22 a.m. and is a classic of its form in a number of ways. The journalist was apparently so worried about the economy that he'd thought -- and previously written -- that the weak economy would turn the erectile function drug business, uh, soft.
Bottom line: In their coverage of an individual company's earnings, the business media are very much influenced by how they perceive the wider environment. Keep that in mind when you, the savvy investor, attempt to perceive the business's media's earnings coverage.
At the time of publication, Fuchs had no positions in any of the stocks mentioned in this column.
Marek Fuchs was a stockbroker for Shearson Lehman Brothers and a money manager before becoming a journalist who wrote The New York Times' "County Lines" column for six years. He also did back-up beat coverage of The New York Knicks for the paper's Sports section for two seasons and covered other professional and collegiate sports. He has contributed frequently to many of the Times' other sections, including National, Metro, Escapes, Style, Real Estate, Arts & Leisure, Travel, Money & Business, Circuits and the Op-Ed Page. For his "Business Press Maven? column on how business and finance are covered by the media, Fuchs was named best business journalist critic in the nation by the Talking Biz website at The University of North Carolina School of Journalism and Mass Communication. Fuchs is a frequent speaker on the business media, in venues ranging from National Public Radio to the annual conference of the Society of American Business Editors and Writers. Fuchs appreciates your feedback;
to send him an email.