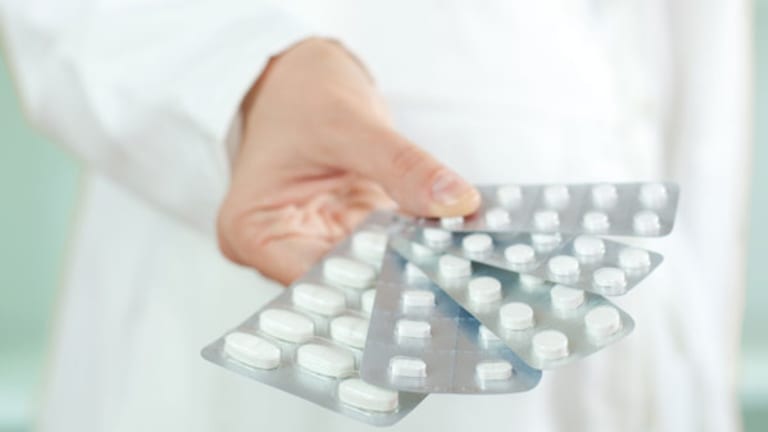 Publish date:
Eli Lilly, Verastem and the Defenders of Shareholder Value
TheStreet contributor Nate Sadeghi calls for healthcare investors to start acting like owners.
TheStreet contributor Nate Sadeghi calls for healthcare investors to start acting like owners.
NEW YORK (
) -- "Drug development is risky."
That simple, four-word sentence deflects a lot of criticism in healthcare. At times it can seem like executives at publicly traded biotechnology and pharmaceutical companies face few consequences for failure, even when that failure is repeated over many years. It's as though shareholders have forgotten who actually owns the company.
It's time for investors to stand up and remind management who is boss.
Dr. John Lechleiter has been Chairman, President, and CEO of
Eli Lilly
(LLY) - Get Eli Lilly and Company (LLY) Report
since April 2008, although his career with the company stretches back to 1979 and he's been a member of the executive team since 2001. Over the past five years, Lechleiter has received nearly $50 million in total compensation, despite Lilly shares badly underperforming the S&P 500, the Dow Jones Industrial Average, and every other pharmaceutical stock in its peer group. The 10-year data look even worse. Lilly outperforms only
Pfizer
(PFE) - Get Pfizer Inc. Report
, thanks to the albatross-like leadership of former Pfizer CEO Henry McKinnell.
Lilly's persistent underperformance is no fluke. The company has had one failure after the next, both commercially and clinically. Management has earned this track record through a series of strategic missteps and bad decisions. Last week, for example, pomaglumetad methionil failed as a treatment for schizophrenia, joining semagacestat in Alzheimer's disease, Arxxant for diabetic retinopathy, necitumumab in non-squamous non-small cell lung cancer, and other drugs in the ranks of recent Lilly R&D flops. Lilly's Alzheimer's drug candidate solanezumab will probably be next to disappoint.
Astonishingly, shareholders have barely lifted a finger in complaint. This speaks in part to the protective power of the dividend -- Lilly's has nearly a 5% yield -- but also to investor unwillingness to speak out against management. Lilly should be restructured aggressively -- the company has one of Big Pharma's most bloated cost structures -- and creatively reimagined. (Management scoffs at any suggestion that its R&D spending might be inefficient.) Unfortunately, much-needed change at Lilly doesn't seem likely until the company's failures become so flagrantly embarrassing that even the most dividend-obsessed shareholder loses patience. That's too long to wait.
Last week,
Verastem
(VSTM) - Get Verastem, Inc. Report
proved my suspicions correct far sooner than I anticipated by "deprioritizing" salinomycin (also known as VS-507) before the drug even reached the clinic. Although management hasn't commented on the exact rationale for salinomycin's demise, I suspect a narrow therapeutic index and the resultant toxicity -- issues well documented in animals but ignored by management and Wall Street analysts until my March column -- doomed what had been the company's lead drug candidate.
Fortunately for the bulls, Verastem buried what would otherwise have been a grim update about salinomycin beneath other news. First, the company announced a research partnership with
Eisai
. The Japanese pharmaceutical giant will use salinomycin as a "starting point" for the development of related compounds. (Translation: Eisai's chemists will be working late, trying to engineer a workable drug from salinomycin's carcass.) Verastem also acquired a novel drug candidate from Pfizer for an undisclosed sum. The compound, which has completed early clinical studies and has been rebranded VS-6063 (formerly PF-04554878), belongs to a class known as focal adhesion kinase (FAK) inhibitors. (Verastem already has another FAK inhibitor from its internal pipeline in preclinical studies.) Management also made the savvy decision to host an R&D day late last week to drum up analyst excitement about the new landscape.
Verastem's spin show worked. Howard Liang at Leerink Swann and Matt Roden at UBS -- analysts working for the two lead banks in Verastem's IPO syndicate -- quickly published supportive notes. Liang's report calls the Pfizer deal "transformative," whereas Roden asks "Unto which to invest?" Roden seems to be channeling the Old Testament, which despite being a grammatical eyebrow-raiser is at least creative. Meanwhile, Liang's five pages of stapled molasses, which focus on justifying the rejiggered pipeline and explaining a price target based on discounted 2022 estimates, is best enjoyed with a tall glass of sawdust.
Clearly, UBS and Leerink are not going to protect shareholder's best interests.
Neither analyst raises Pfizer's abandonment of Verastem's new crown jewel as a meaningful concern. I haven't done a lot of work on VS-6063. Data from a dose-ranging Phase I study in multiple tumor types was presented at ASCO in 2011 and appears unremarkable except for some odd side effects like unconjugated hyperbilirubinemia, an excess of the bilirubin formed during hemoglobin catabolism. Pfizer dropping the molecule does concern me. Although Pfizer has been more aggressively rationalizing R&D of late, the pharma behemoth's tendency is likely still development over divestiture. I suspect Pfizer scientists discovered something problematic about PF-04554878 and voted to foist the problem compound on Verastem's unsuspecting Nobel Laureates.
Verastem doesn't have much history at all. The company was founded less than two years ago, nor has management displayed the longstanding recalcitrance of Eli Lilly. Nonetheless, the back-to-back "deprioritize and discover" press releases of last week make me question how management thinks about spending shareholders' money. Investors should keep a close eye on Verastem's decisions.
As investment timeframes across the hedge fund world shrink -- short-termism that understandably alienates management teams focused on the long view -- one investment strategy strikes me as particularly attractive: Constructive activism.
Two recent examples suggest this style, in which a fund seeks to invest alongside with, and elicit change from, underperforming or inefficient companies, may be undergoing a renaissance in healthcare. First, shareholders should thank the investors that pushed
Amylin Pharmaceuticals
( AMLN) into its $7 billion sale to
AstraZeneca
(AZN) - Get Astrazeneca PLC Sponsored ADR Report
and
Bristol-Myers Squibb
(BMY) - Get Bristol-Myers Squibb Company Report
. Activist investors saved Amylin's management from itself. Without prodding, the company would have kept on failing on its own.
My second example comes from the most unlikely of places, Vancouver-based
QLT
(QLTI)
. A slate of activist investors appointed to the company's board of directors recently announced a host of shareholder-friendly actions: Refocusing R&D on the most promising programs, divesting non-core assets, reducing bloated headcount, and -- gasp -- returning $100 million of capital to shareholders. Every investor with whom I have discussed the changes at QLT has been impressed that this long-beleaguered biotech backwater now appears to be at the industry's forefront in terms of R&D optimization and shareholder value creation. Other biotech companies making consistently bad decisions --
Celgene's
(CELG) - Get Celgene Corporation Report
plan to conduct a Phase 3 trial of apremilast in rheumatoid arthritis despite a failed Phase 2 study is a recent example -- should sit up and take note.
The umbrella-like "drug development is risky" defense is old and tattered, and never made much sense in the first place. Of course, some risks are impossible to avoid, but others require only common sense and the willingness to call shenanigans even when it's unpopular. Investors need to be more willing to stand up and demand that management justify or abandon questionable decisions and bad outcomes. After all, it's the investors -- not the executives -- that own the company.
Disclosure: Sadeghi has no positions in any of the stocks mentioned in this article.
Follow Nathan Sadeghi-Nejad on
.
Nathan Sadeghi-Nejad has 15 years experience as a professional health-care investor, most recently as a sector head for Highside Capital. He has worked on the sell side (with independent research boutiques Sturza's Medical Research and Avalon Research) and the buyside (at Kilkenny Capital prior to Highside). Sadeghi-Nejad is a graduate of Columbia University and lives in New York. You can follow him on Twitter @natesadeghi.