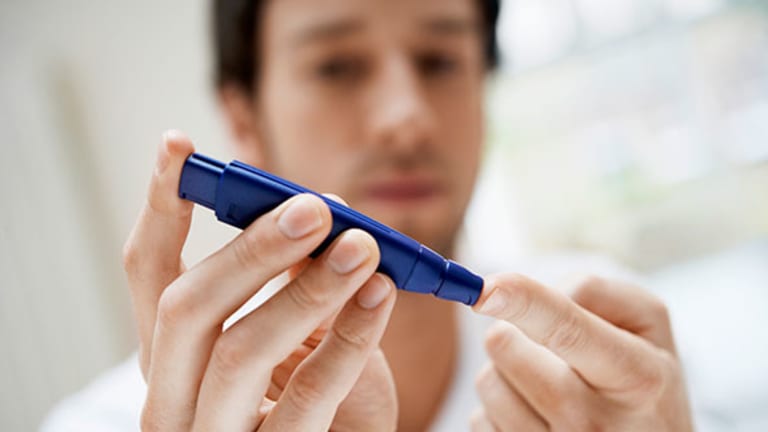 Publish date:
Eli Lilly and Express Scripts Announce Program to Lower Insulin Prices to Avoid Mylan-Like Uproar
Eli Lilly and Express Scripts are seeking to avoid potential bad press over high insulin prices.
Eli Lilly and Express Scripts are seeking to avoid potential bad press over high insulin prices.
Eli Lilly (LLY) - Get Report and Express Scripts (ESRX) have teamed up to lower prices of insulin for patients who pay the highest prices for the diabetes drug. 
"We understand the burden people face when paying full price for insulin," said Mike Mason, vice president of Lilly Diabetes in a statement. "This platform will effectively allow Lilly to lower our insulin retail prices for users of this platform while not affecting the reimbursement system for other people living with diabetes."
Patients looking for lower prices will have to order prescriptions through Blink Health, an online pharmacy that offers medications to patients, whether or not they are insured. A patient orders the drug online, then picks it up at a Walgreens (WBA) - Get Report , CVS (CVS) - Get Report or Rite Aid (RAD) - Get Report , among others. According to Lilly, patients who use the platform could see discounts on insulin of up to 40%. 
The drugs included in the program are Humalog, Humulin and BASAGLAR, but others could be added eventually. Patients can see prices like $500 for one carton of Humalog kwikpens, which are meant to last a few months, according to GoodRx. Prices are similarly high for Humulin and BASAGLAR.
Express Scripts, a pharmacy benefit manager, was involved in the program by negotiating lower prices of the drugs. According to a statement by Lilly officials, the two companies started working on a way to lower the cost of insulin in the fall. These negotiations likely began when the public was outraged over the prices of another life-saving medication: Mylan's (MYL) - Get Report EpiPen, which is used to treat anaphylaxis, or severe allergic reactions. 
Mylan placed a large portion of blame on the high prices patients were seeing - up to $600 per two pack - on pharmacy benefit managers. 
As that scandal was coming to a head back in August, many diabetes patients began to voice concerns on the high prices of insulin, but they were drowned out by the spectacle surrounding Mylan. 
As a result, Lilly and Express Scripts were able to get ahead of potential controversy surrounding insulin. But others like Novo Nordisk (NVO) - Get Report , Sanofi (SFY) - Get Report and Mannkind (MNK) - Get Report , Lilly's competitors in the diabetes space, have yet address insulin pricing goes and may face exposure similar to Mylan's.
There is one major difference between Mylan and these companies, however. Mylan has the only available anaphylaxis treatment on the market, while there is more competition in the insulin space. Perhaps Lilly's attempts to lower prices will force others to follow. 
Express Scripts will hold a call on its fiscal year 2017 guidance Wednesday. The company closed at $72.10 Monday. Express Scripts has fallen 15.5% this year. 
Meanwhile, Lilly closed at $67.61 Monday. The share prices are down 20% this year.