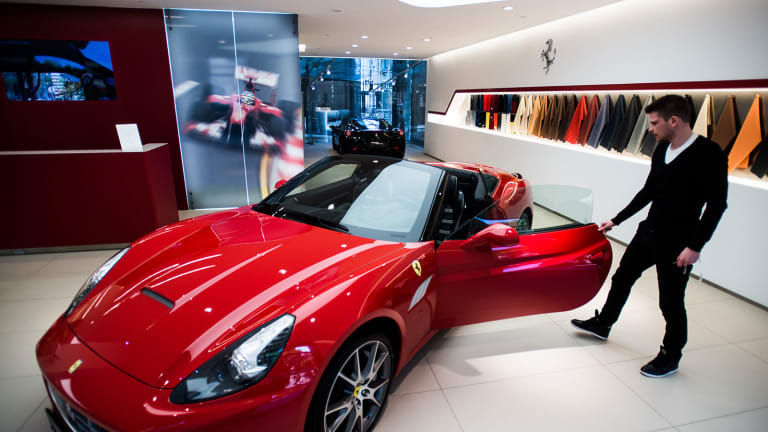 Electric Ferrari Is on the Way, Retiring CEO Reveals
Sergio Marchionne says that automotive companies have to adapt or die, and he plans an electric vehicle for his luxury Ferrari brand.
Only the fittest will survive the coming changes in automotive tastes, one of the industry's leading voices said today.
Sergio Marchionne, CEO of Ferrari NV  (RACE) - Get Report , says that the automotive industry needs to adapt or die off, and at the Detroit North American Auto Show this week Marchionne hinted at his own company's plan to adapt. 
"If there is an electric supercar to be built then Ferrari will be the first," Marchionne said, according to Bloomberg. "We do it because we have to do it. While there is work to be done, the new plan for Ferrari being released in March will include hybrid cars."
Ferrari shares had one of the best 2017s of any car company, rising more than 80%. The rich are getting richer, and luxury companies like Ferrari are reaping the benefits. 
"I think it has been confirmed by the performance of the stock in the marketplace, but more importantly the financial performance we've had since we've taken it [the company] public, that Ferrari as you know it isn't a car-maker," Marchionne told TheStreet in October about's the stock's performance. "Ferrari happens to make cars, but it makes luxury goods for a select group of people who cherish belonging to an exclusive club for our users -- that's a different argument than making cars."
SUVs, long a staple of the American automotive landscape, have grown in popularity internationally and Ferrari reportedly plans to cash in on that, too. 
More of What's Trending on TheStreet: