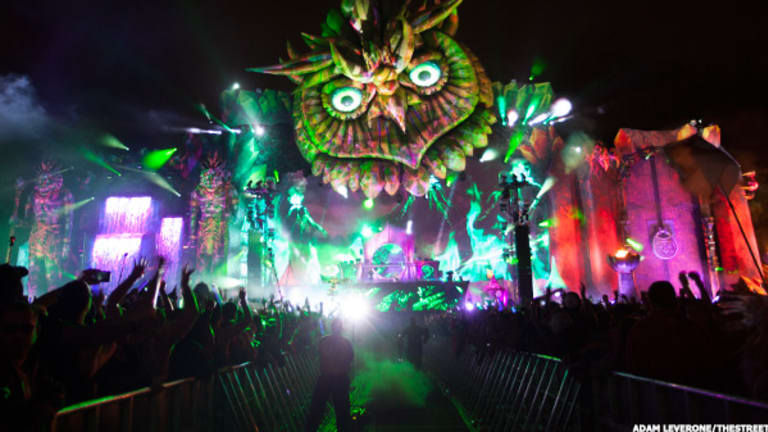 Electric Daisy Carnival Brings Festival Finance Boom
Electric Daisy Carnival raised over $43.6 million for New York and New Jersey last year. This year's festival expects similarly robust impact.
After a two-year absence from New York state itself, the fifth annual Electric Daisy Carnival (EDC) - New York returned to the Empire State this weekend at Citi Field in Flushing Queens. Created, developed and run by Insomniac, a 23-year-old, Los Angeles-based festival production company, the mega-rave brought more than 79,000 attendees from around the world and generated millions in revenue for state and local governments. While final numbers from the weekend have yet to be released, judging from the economic impact of last year's two day party, the New York City economy is set for a major boost.
Last year's festival brought over 100,000 fans globally to MetLife Stadium in East Rutherford, New Jersey, resulting in a mammoth $43.6 million economic impact for the New York/New Jersey economy. A $10 million increase in revenue was seen year-over-year from 2014 to 2015. Festival attendee direct spending in 2015 was approximately $18.1 million. EDC's presence in the New York area further created an approximate value of $3.5 million in tax revenue for both state and local governments. An astonishing 24,100 hotel rooms were occupied for last years festival, resulting in $3 million in festival accommodations, while ravers spent $8.5 million in local concessions from neighborhood restaurants, a significant boon to many small businesses. The addition of corporate sponsors 7Up, Smirnoff, and Tinder bring further economic heft to the show's world wide appeal. 
With ticket prices ranging from $119 for single day tickets to over $13,500 for premium packages including personal transportation service and alcohol, the festival regularly sells out in a matter of weeks. For those who were not lucky enough to attend the weekend show, TheStreet was onsite for a first hand glimpse inside the multi-million dollar festival.