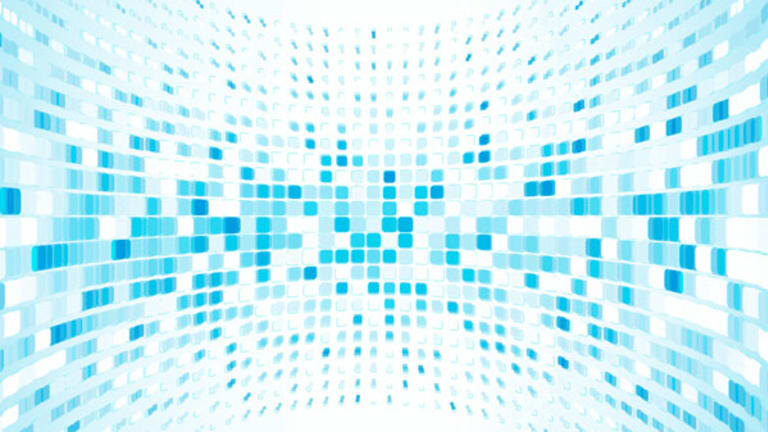 Electric Car Tax Breaks: Will Battery Makers Benefit?
FedEx is among the major corporate vehicle fleet buyers pressing the government to provide tax incentives electric cars.
(Electric vehicle story updated for Senate scrapping of Wednesday vote on clean transport bill)
NEW YORK (TheStreet) --
In a minor sign of sanity on Monday among clean transportation stock investors, a major headline regarding corporate America calling for federal subsidies to support electric car purchases failed to cause lithium-ion battery makers to pop. Maybe all those quarterly losses and rising expenses have finally tightened investors wallets when it comes to funding the next round of stock purchases in the clean transportation universe of stocks.
Big-picture headlines have the power to move clean transportation stocks more than earnings fundamentals. It's understandable, at least at this point, as these companies don't have profits to speak of. It also gets out of hand, headline to headline, as a lithium-ion battery maker like
A123 Systems
(AONE)
pops when
General Electric
(GE)
says it plans to convert a significant chunk of its corporate fleet to electric cars. Mind you, A123 doesn't even have its lithium-ion batteries available in a current model, but the fact that one of its financial backers, GE, is even moving in the direction of electric cars is enough to rally A123 shares, regardless of another earnings disappointment.
>>GE Volt Buy: Will it Jolt the Lithium Battery Makers?
The natural gas vehicle sector and companies including
Clean Energy Fuels
(CLNE)
and
Westport Innovations
(WPRT)
are well aware of this headline rally effect. For much of 2010, the natural gas vehicle stocks have been trading up or down based on the outlook for energy legislation that would double subsidies for natural gas vehicle purchases.
was the front man for the campaign for the Natural Gas Act being included in an energy bill. When the legislation seemed about to pass, the natural gas vehicle stocks popped. When the legislative outlook dimmed, the natural gas vehicle stocks sold off. The nat gas vehicle stocks are back at the game of lobbying after the mid-term elections, now trying to find a way to get the Nat Gas bill inserted in lame duck energy legislation or legislation in the next Congress.
All the action in the nat gas vehicle space, from the legislative highs to the continuing legislative lull, should make an investor doubt hyperbolic words about federal support for clean transportation. The latest clean transportation legislative wish list came courtesy of the Electrification Coalition and its friends at
FedEx
(FDX)
on Monday. The lobby group held a news conference in Washington D.C. where FedEx CEO Fred Smith called for tax credits to spur the sale of electric vehicle corporate and government fleets to the level of 200,000 vehicles by 2015.
Last week, GE announced plans to purchase 25,000 electric vehicles.
The FedEx CEO referred to the use of electric vehicles as "the single most important initiative" in making the U.S. energy self-sufficient, arguably the boldest rhetorical salvo of the electric car lobbying event.
Congressman Ed Markey (D-Mass.) said he will "almost guarantee" federal legislation will be successful to spur electric car sales. Of course, T. Boone Pickens predicted last Memorial Day that the Natural Gas Act would pass before the end of the year.
The Electrification Coalition was making the case that Republicans can't afford to not come on board with tax support for electric vehicles when corporate citizens like Federal Express are on the front lines of the lobby effort.
Yet the outlook for the electric car legislation is at least as uncertain as the outlook for the Natural Gas Act. In fact, it can be argued that the outlook for the electric car federal legislation is even more fraught than what was supposed to be already enacted natural gas support from the federal government.
The Natural Gas Act actually has bipartisan support, and still couldn't find its way to passage in the current Congress. Political support for electric vehicles, on the other hand, may be more heavily tilted to the Democratic side of the aisle. The comments at the Electrification Coalition event about Republicans not being able to turn away from the cry for electric vehicles can be read by a skeptic as an admission that bipartisan support is lacking.
Said one clean tech analyst on Monday afternoon, "With Obama throwing so much money at the electric battery space, it's an anti-Obama stance to not support electric vehicles." The analyst quipped that at least with the Natural Gas Act, "there's not a single Republican that doesn't support fossil fuels."
Look at it this way: the Nat Gas Act would have the support of the energy lobby, as well as a broad coalition of clean transportation interest parties. The electric car and lithium battery makers at which Obama's stimulus threw a ton of money may be seen as more closely aligned with the environmental lobby. "There's a high level of skepticism about these vehicles, and Republicans take any claims with a grain of salt when it comes to the environment," the clean tech analyst said.
Maybe more importantly, whereas the Natural Gas Act is literally the difference between more quarterly losses and a profitable business for companies like Westport and Clean Energy Fuels, it's questionable if a tax incentive for electric car fleet purchases would be a game-changer for the lithium battery makers. A tax incentive would certainly encourage initial volume in the market so the battery makers would be helped getting to the commercialization stage and bring their costs down to a competitive level, but that's not going to happen overnight, or even in a year or two, the clean tech analyst said.
A company like Westport, on the other hand, could have a completely different financial outlook overnight if the cost of natural gas vehicles is exactly the same as the cost of conventional vehicles, which the Nat Gas Act would make happen. "A tax incentive for electric car fleets would be beneficial, but it doesn't equate to profitability for A123 or Ener1," the analyst said.
In a show of how uncertain the legislative outlook continues to be for a clean transportation stimulus from the Capitol, Senate Majority Leader Harry Reid (D-Nev.) has scrapped his plan to introduce a procedural vote this week on the Promoting Natural Gas and Electric Vehicles Act of 2010.
The bill would create rebate and loan programs at the Department of Energy to promote natural gas and electric vehicles. The bill includes $3.8 billion for alternative fuel-vehicle rebates, $500 million for refueling infrastructure grants, $2 billion in direct loans for manufacturing and $400 million for electric-vehicle deployment.
The Senate was to vote on Wednesday morning on the procedural measure, just to see if there were 60 votes lined up to support actual legislation, yet Reid scrapped the plan, according to a report from FBR Capital Markets, as there were not enough votes for the measure to pass.
As FBR noted, "The effort faces a packed Senate calendar and competition for scarce funds from other fuels, including ethanol and renewables, at a time of intense budget tightness. We continue to believe that it is unlikely that Congress will fund significant natural gas-vehicle incentives this year."
The silver lining in the latest delay in clean transportation legislation is that Reid signaled that conversations are ongoing with Republicans and delaying the vote "increases the likelihood that a bipartisan agreement can be reached before the end of the year," FBR Capital Markets analyst Benjamin Salisbury wrote in a research note on Wednesday morning. The FBR analyst has his doubts, but concluded, "the persistent focus on NGV
natural gas vehicles by the Majority Leader and ongoing conversations with Republicans lead us to leave open the small possibility that an NGV bill could still become law this year."
FBR Capital Markets wrote on Tuesday morning, when a vote was still expected, that without even debating the merits of natural gas versus electric vehicles, "the grant program will face serious challenges in an environment of extreme deficit consciousness."
While noting that the power of the natural gas lobby will grow with the Republican takeover of Congress, FBR Capital Markets political analysts also thinks support for natural gas vehicles is less than its proponents would like to believe. "Policy makers are ambivalent on natural-gas vehicles. Our conversations suggest that environmental leaders are more focused on incentivizing transformational technologies than transitional fossil fuel incentives. Specifically, we believe the Administration will continue to focus its efforts regarding the transportation sector on electric vehicles and plug-in hybrid vehicles."
On the Hill, FBR wrote that there is "reluctance to adopt policies that could spur a "rush to gas" and precipitate a return to high prices.
-- Written by Eric Rosenbaum from New York.
RELATED STORIES:
>>GE Volt Buy: Will it Jolt the Lithium Battery Makers?
>>A123 Systems: Clean Energy Losers
>To contact the writer of this article, click here:
Eric Rosenbaum
.
>To follow the writer on Twitter, go to
.
>To submit a news tip, send an email to:
.
Copyright 2010 TheStreet.com Inc. All rights reserved. This material may not be published, broadcast, rewritten, or redistributed.