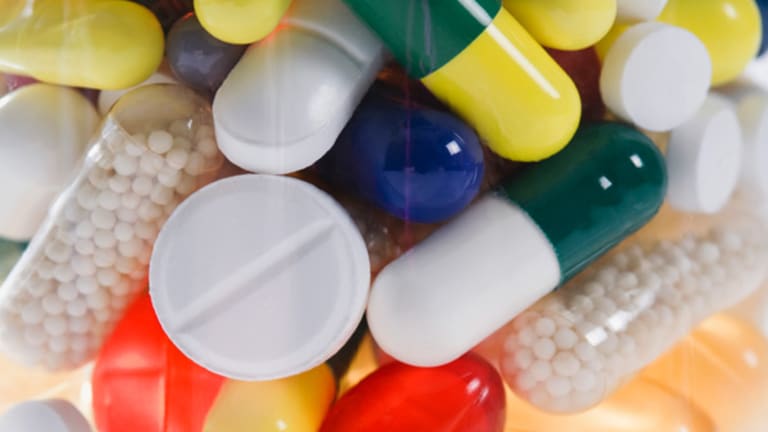 Elan's Martin Named Worst Biotech CEO of '08
Kelly Martin is taking home the Nance Trophy for oustanding achievement in loss of shareholder value, overstated optimism and abject incompetence under pressure.
The winner of the first-ever Worst Biotech CEO of the Year award goes to
Elan Corp.
(ELN)
Chief Executive Kelly Martin.
Martin takes home the Nance Trophy (more on the award's name below) for a year in which he and his management team promised investors the sky and more when it came to Elan's experimental Alzheimer's disease drug bapineuzumab.
Unfortunately for Martin, the high expectations he set for the drug never materialized. As a result, Elan's share price fell through the floor, the company's investors lost a fortune and Martin's reputation and credibility were shattered.
Elan's stock price is down about 70% for the year and 80% from its high in early July, right before the big bapineuzumab setback sent shares plunging, never to recover.
Overseeing the decimation of shareholder value was not enough to win the Worst Biotech CEO of the Year award, not in a year when pain-inducing stock market returns were all too common. In 2008, a chief executive really had to screw things up good in order to be a contender.
Martin was not without competition. Some readers nominated Diane Goostree of
Artes Medical
(ARTE)
-- a worthy pick, but since she resigned earlier this year and Artes is in the process of liquidating under bankruptcy, she's out of the running.
Meanwhile, an FDA drug rejection
inflicted critical wounds
to
Vanda Pharmaceuticals
(VNDA) - Get Report
. But CEO Mihael Polymeropoulos did very well for himself by selling a lot of stock in 2007 before his company blew up and his shareholders lost millions.
Ariad Pharmaceuticals
(ARIA)
CEO Harvey Berger was a popular choice given his low approval rating among institutional investors. Even members of his own board of directors hate the guy, as evidenced by the resignation last week of four independent directors, all of whom specifically blamed Berger for their exit.
For sheer mediocrity and do-nothingness, it would be hard to top Howard H. Pien of
Medarex
(MEDX)
. Chris Clements over-promised and under-delivered at
Savient Pharmaceuticals
(SVNT)
, but he resigned so he can't be considered. Martine Rothblatt of
United Therapeutics
(UTHR) - Get Report
wouldn't normally be found on a Worst CEO list, but she does now after the company
with lower-priced stock options following disappointing clinical trial results.
Then there are guys like Stephen Sherwin of
Cell Genesys
(CEGE)
and Michael Weiss of
Keryx Pharmaceuticals
(KERX) - Get Report
. Both companies had drugs blow up this year, but neither was much of a surprise, so they get a pass.
But back to Martin, our winner. Martin spent much of early 2008 whispering sweet words of encouragement about bapineuzumab into the ears of fawning analysts and mutual fund portfolio managers. To hear Martin tell the story, bapineuzumab was going to be the revolutionary cure for Alzheimer's -- the first drug to actually halt or even reverse the loss of cognitive function and memory that makes Alzheimer's such a devastating disease.
Never mind that bapineuzumab was only in a phase II study at the time, or that the small amount of clinical data on the drug already
publicly available showed mixed results
at best. None of that mattered.
As I wrote in a previous
post-mortem on Elan's blowup
, Martin "fostered an arrogant, insular culture at Elan where friends were rewarded and anyone who dared question the company was frozen out."
And the strategy worked for a time. Through the early spring and into summer, Elan's share price doubled from $18 to $36 as anticipation grew for the release of the bapineuzumab phase II data at an Alzheimer's disease research meeting in late July.
Those bapineuzumab data were
and put a serious crimp in the drug's future, even as Elan and partner
Wyeth
(WYE)
were sinking big bucks into phase III clinical trials.
What was most shocking about
and the resulting crash in Elan's stock price was that Martin and his team obviously knew what the phase II data looked like before investors and the public, yet Martin was wholly unprepared to deal with the questions and criticisms that arose.
Martin was apparently so busy telling his investor friends not to worry and to buy more Elan stock that he couldn't even fathom a scenario in which investors would view bapineuzumab as a failure.
Instead of taking responsibility for the bapineuzumab fiasco, Martin, to this day, blames it all on unrealistic investor expectations (even though he set them) and data too complex for ordinary people to really understand.
In the end, though, Martin was the only person who didn't get it. He managed to anger his friends and shareholders more than his critics, which ruined his credibility. Elan shareholders lost millions of dollars.
After that, Martin had a hard time getting anyone to listen, which is why he was so ineffective in August, when new cases of a serious brain infection cropped up in patients taking the company's multiple sclerosis drug Tysabri.
For these reasons, Martin gets to hoist the Nance Trophy as 2008's worst biotech CEO of the year.
Last, as promised, a short explanation for the name on the award: The Nance Trophy honors David Nance, the former CEO of
IntrogenTherapeutics
(INGN) - Get Report
, recently resigned as Introgen is in bankruptcy. Few chief executives in biotech have done more to hone the fine craft of
investor bamboozlement
and outright incompetence as Introgen's Nance.
For forever setting the standard by which other awful biotech CEOs will be judged, the trophy bears Nance's name.
At the time of publication, Feuerstein's Biotech Select model portfolio was long/short XXX.
Adam Feuerstein writes regularly for TheStreet.com. In keeping with TSC's editorial policy, he doesn't own or short individual stocks, although he owns stock in TheStreet.com. He also doesn't invest in hedge funds or other private investment partnerships. Feuerstein appreciates your feedback;
to send him an email.