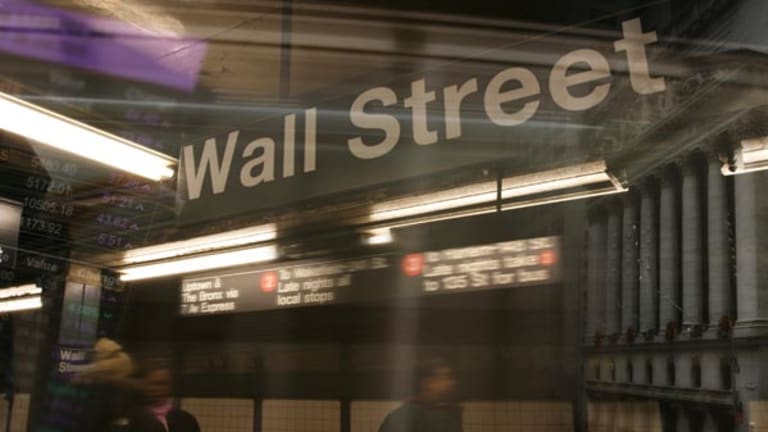 CAIRO (TheStreet) -- Egypt's vice president, Omar Suleiman, met with opposition groups Sunday and offered new concessions aimed at resolving the country's political crisis, according to a published media report.
Among the concessions are freedom of the press and the eventual lifting of the country's longstanding emergency laws,
The Associated Press
reported.
But opposition leaders say that the meeting is just the beginning of a dialogue with the government and still insist that President Hosni Mubarak leave office, the
AP
added.
"People still want the president to step down," said Mostafa al-Naggar, a protest organizer and supporter of Mohamed ElBaradei, a leading Egyptian democracy advocate, the
AP
said.
"The protest continues because there are no guarantees and not all demands have been met," he was quoted saying by the
AP
. "We did not sign on to the statement. This is a beginning of a dialogue. We approve the positive things in the statement but ... we are still demanding that the president step down."
The outlawed Muslim Brotherhood made a similar statement after the meeting, the
AP
said.
Suleiman also offered to set up a committee to study proposed constitutional reforms that would allow more candidates to run for president and impose term limits on the office, the
AP
reported, citing Egypt's state-run news agency.
Suleiman offered to eventually lift the country's emergency laws, which were imposed 30 years ago, but only when security permits, the
AP
reported. The laws give security forces wide-ranging powers to detain people.
RELATED STORIES:
>>Egypt's Brotherhood to Talk to Government
>>Egypt Protesters Cry: Day of Departure
This article was written by a staff member of TheStreet.