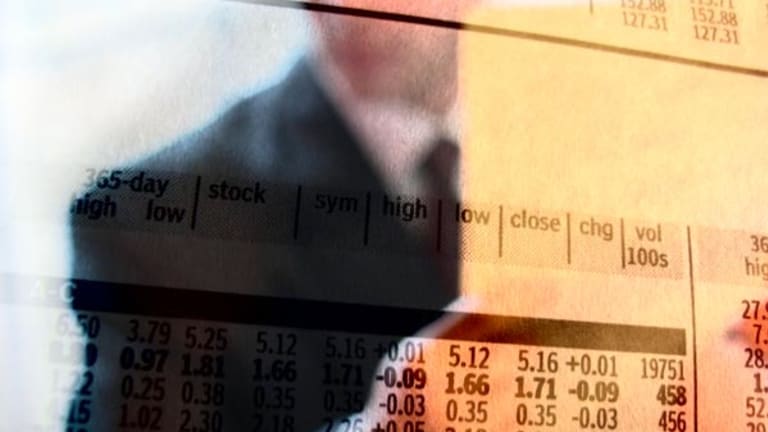 Egypt Shuts Down Al Jazeera Bureau
Egyptian officials are moving to shut down operations of broadcaster Al Jazeera
NEW YORK (TheStreet) -- Egyptian authorities are moving to suspend the operations of Al Jazeera, although the pan-Arab broadcaster said it would continue its coverage of protests against Egypt President Hosni Mubarak.
After nearly a week of
violent protests
that have seen at least 40 people killed and thousands more injured, Egypt's information minister ordered the suspension of operations of Al Jazeera, revoking its licenses and withdrawing accreditation for its staff, according to Egypt's state news agency Mena.
Demonstrators deface a poster of Egyptian President Hosni Mubarak in Alexandria, Egypt.
Al Jazeera said it received notification from Egyptian authorities on Sunday but claimed it would continue its coverage of the protests, adding that the move was designed to stifle the freedom of reporting.
"In this time of deep turmoil and unrest in Egyptian society it is imperative that voices from all sides be heard," Al Jazeera said in a statement. "The closing of our bureau by the Egyptian government is aimed at censoring and silencing the voices of the Egyptian people."
>>Bull or Bear? Vote in Our Poll
Dan Nolan, a reporter for Al Jazeera in Cairo
, posted on Twitter that Egyptian officials forced reporters out of their office.
"Aljazeera Cairo bureau has been shut down. Just visited by plain clothes govt security, TV uplink is now closed," he wrote, later adding "We have been kicked out of office. Jazeera only network being shut down according to these guys."
The riots in Egypt calling for Mubarak's ouster began on Jan. 25. On Saturday,
Mubarak appointed Omar Suleiman
, the head of the country's intelligence services, as vice president, according to media reports.
Citing state TV,
Bloomberg
reported that Egypt's stock exchange has suspended trading for Sunday and banks will be closed.
This article was written by a staff member of TheStreet.