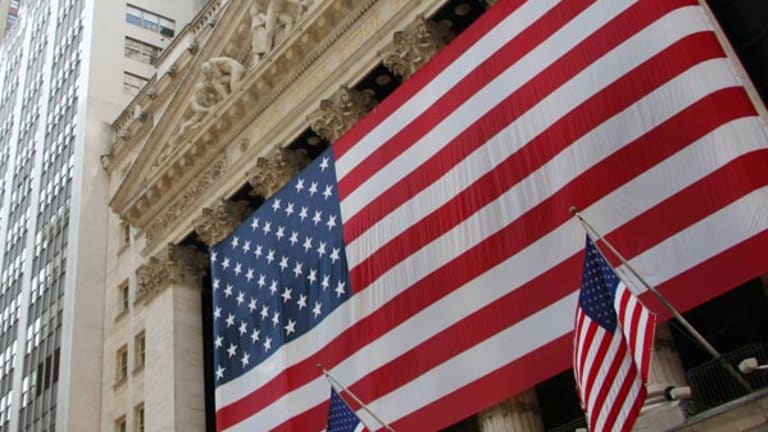 Egypt's Mubarak Asks Cabinet to Resign
Egyptian President Hosni Mubarak appears on television for the first time since riots broke out earlier this week and asks his government's Cabinet to resign.
Article updated with news of Mubarak's television appearance requesting the resignation of his government's Cabinet.
NEW YORK (
) -- Egyptian President Hosni Mubarak appeared on television Friday for the first time since riots calling for his ouster broke out earlier this week and asked his government's Cabinet to resign.
According to published reports, Mubarak didn't mention stepping down himself and expressed support for the efforts of security forces to disperse the protesters, saying he was "on the side of freedom."
Tens of thousands of demonstrators have filled the streets of Cairo and other parts of Egypt as the anti-government riots raged on despite the overnight curfew imposed by Egyptian officials. The military is working with the police to enforce the ban.
The latest reports from the
Wall Street Journal
and
New York Times
said the ruling party headquarters in Cairo had been burned down by protesters defying the curfew. The
New York Times
said an attack on the U.S. embassy in the country had been thwarted.
Egyptian protesters shout in front of anti-riot policemen who block a bridge in Cairo, Egypt, on Friday.
Earlier on Friday, U.S. Secretary of State Hillary Rodham Clinton urged both the government and protestors to put a stop to the mounting violence.
"We are deeply concerned about the use of violence by Egyptian police and security forces against protesters, and we call on the Egyptian government to do everything in its power to restrain the security forces," Clinton told reporters at the State Department.
The protests that began as passive marches throughout city streets on Tuesday have grown violent as security forces responded to the massive crowds with rubber bullets, tear gas and water hoses.
Demonstrators are hoping to bring down Mubarak's 30-year rule over Egypt. Opposition leaders in Egypt declared Jan. 25 as a "Day of Rage" to protest the lack of political freedoms under Mubarak's reign, but the demonstrations have escalated into aggressive riots.
Egypt's stock market benchmark index plunged more than 10% on Thursday, in response to the nationwide turbulence. The market is down 21% over the past year.
In U.S. trading, the
Market Vectors Egypt Index
(EGPT) - Get VanEck Egypt Index ETF Report
dropped 4.6% on Thursday.
The index fell 6% to 6,138 points on Wednesday and then dropped 10.52% on Thursday to 5,646 points, its lowest level in over six months.
Officials temporarily suspended trading during Thursday's session when the market tumbled 6.25% in just 15 minutes, in hopes to settle investor fears. However, the index continued to drop when trading resumed.
More than a thousand protesters have reportedly been arrested or beaten since the protests began, and so far 10 people are thought to have been killed.
Activists have turned to social networking sites to conjure up fresh demonstrations. Many riots have been organized and made public via social media sites such as
Facebook
and
Twitter
. Demonstrators have taken to the Internet to post countless photos and videos showing the violence that has erupted in Egypt.
Reports claim that the Egyptian government has censored social media sites and deactivated cell phone relay towers in order to thwart the attempts to publicize the protests in Cairo, Alexandria, and other Egyptian cities.
Video footage shows scenes of chaos and violence as thousands of policemen, backed by armored vehicles, are seen clashing with protesters in an attempt to disperse the crowds that are gathering throughout the nation's major streets, bridges and intersections.
Several videos show riot police with helmets and shields firing tear gas at crowds or blasting demonstrators with water cannons.
Two Egyptian protesters were killed in an anti-government demonstration in Suez, Egypt, on Tuesday, while a policeman died during a protest in Cairo,
Reuters
reported, citing an Egyptian Interior Ministry official.
Officials say one protester died as a result of tear gas inhalation while the other was killed by a rock thrown during the protest. The policeman who died in Cairo was also hit in the head by a rock.
Demonstrators deface a poster of Egyptian President Hosni Mubarak in Alexandria, Egypt on Tuesday, Jan. 25.
Clinton called on Friday for the Egyptian government to lift restrictions on the Internet, and asked that authorities allow the Egyptian people to voice their opinions.
"We urge the Egyptian authorities to allow peaceful protests and to reverse the unprecedented steps it has taken to cut off communication," she said. "These protests underscore that there are deep grievances within Egyptian society, and the Egyptian government needs to understand that violence will not make these grievances go away."
Mubarak has not been seen publicly or heard from since the protests broke out on Tuesday. He has not yet said whether he will stand for another six-year term as president in elections this year. However, he has not shown any concessions to the protesters who are asking for political reform.
The demonstrations are backed by the Islamic fundamentalist Muslim Brotherhood, which is the country's largest opposition group, and Egypt's pro-democracy leader, Nobel Peace laureate Mohamed ElBaradei.
The Egyptian protests may have been fueled to some extent by demonstrations in Tunisia earlier this month, as some of the protesters have been waving Tunisian flags.
-- Written by Theresa McCabe in Boston.
>To contact the writer of this article, click here:
Theresa McCabe
.
>To follow the writer on Twitter, go to
.
>To submit a news tip, send an email to:
.
Disclosure: TheStreet's editorial policy prohibits staff editors and reporters from holding positions in any individual stocks.