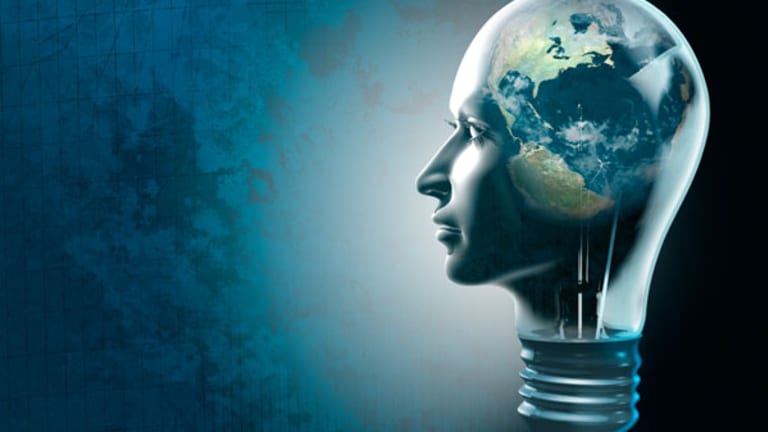 Echelon Shares Rocket on Smart-Grid Deal
Echelon inks a deal with Duke energy to supply meters for smart-grid projects.
Echelon inks a deal with Duke energy to supply meters for smart-grid projects.
SAN JOSE, Calif. (
) -- Shares of
Echelon
(ELON)
soared on Monday following the announcement of a new, long-term smart grid deal with Charlotte, N.C.-based
Duke Energy
(DUK) - Get Report
.
Duke, the country's third largest electric power company, received regulatory approval to build a smart grid system in Ohio. It's awaiting regulatory approval in Indiana, but plans call for around 700,000 smart meters to be deployed in Ohio, with around 800,000 in Indiana.
According to a press release announcing the deal, Duke is also making plans to usher smart grid technology to the three other states it serves: North Carolina, South Carolina and Kentucky.
Echelon, which makes two-way smart meters that will begin delivering at the end of the quarter, will receive $15.8 million for an initial order. But investors are likely salivating over the potential $150 million revenue haul Echelon stands to capture if its system is fully deployed in the two states.
Shares of Echelon were changing hands up $2.30, or nearly 28%, at $10.60.
Smart-grid metering infrastructures use digital technology to distribute power, which proponents argue makes electricity production and distribution less expensive, more efficient and more environmentally friendly compared to today's more antiquated networks. Already a fan of the promise of the technology, President Obama's signed $787 billion stimulus package included around $4 billion in funding slated for the technology.
Echelon's smart meters monitor billing and usage information for consumers, while also providing operational information about the health of the grid to electricity providers.
-- Reported by Sung Moss in New York
Copyright 2009 TheStreet.com Inc. All rights reserved. This material may not be published, broadcast, rewritten, or redistributed.