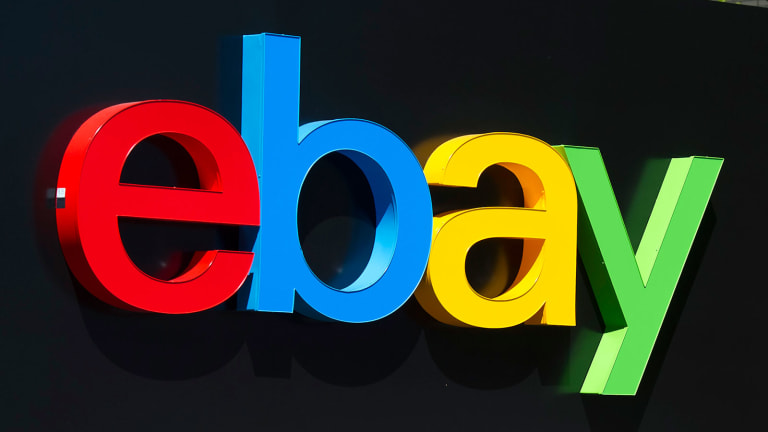 eBay Stock Tumbling After Latest Earnings
eBay's first quarter earnings came in above expectations.
Shares of eCommerce giant eBay  (EBAY) - Get Report were falling by 1.79% to $33.25 in after-hours trading on Wednesday afternoon, following the release of its 2017 first quarter earnings results. 
The company posted earnings per share of 49 cents on revenue of $2.2 billion for the most recent quarter. Analysts surveyed by FactSet had forecast earnings of 48 cents per share on revenue of $2.21 billion.
For the same period last year eBay reported earnings of 54 cents per share on revenue of $2.13 billion.
(What will move markets this quarter and how should investors position themselves ahead of time? Jim Cramer sat down with four of TheStreet's top columnists recently to get their views. Click here to listen to his latest Trading Strategies roundtable with them and read their advice for stocks, bonds, forex and gold.)