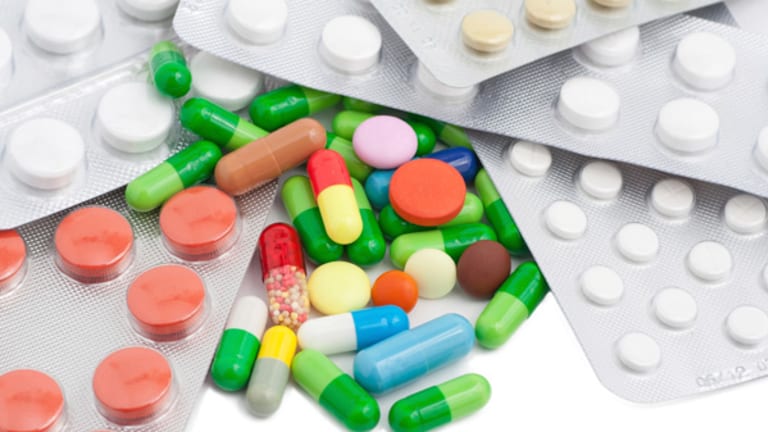 Earnings Winners: Endo Pharma
Endo Pharmaceuticals beat the street on fourth quarter numbers, and guides higher than the street for 2010, leading to a Monday morning rally in the drug stock.
CHADDS FORD, Pa. (
) --
Endo Pharmaceuticals
(ENDP) - Get Free Report
blew by street forecasts for the fourth quarter, generating earnings per share of 81 cents and revenues of $391 million.
The street had expected earnings per share of 68 cents and revenues of $378 million from Endo Pharmaceuticals -- even the highest individual analyst estimate of revenues was only $389 million and the highest earnings per share estimate was 70 cents.
Endo Pharmaceuticals ended Monday up just short of 4%. Endo's shares gained 80 cents from Friday's closing price of $20.61 to $21.41, on trading of more than 5 million shares -- its average daily volume of shares traded is 1.4 million
Endo's biggest gains came early on Monday, however, and its pre-market gain of 7% was almost cut in half by the end of trading on Monday.
Dave Holveck, president and CEO of Endo, was focused on leveraging the strong earnings to sell investors on another strong year in 2010.
Holveck said in the earnings release, "Not only did we continue to build a strong base business, we also expanded our therapeutic focus beyond pain into urology and oncology. We have committed ourselves to an aggressive growth strategy in 2010 ... through a combination of new product or company acquisitions, new promotional investments and strategies to drive additional growth from our commercial portfolio, and further investment in our R&D pipeline."
In fact, Endo's guidance for 2010 is above street estimates. Endo is guiding to 2010 revenues of $1.55 billion and $1.60 billion, which is above the street consensus of $1.5 billion. Endo also guided investors to earnings per share between $3.15 and $3.20, versus a street consensus of $2.87.
One big part of the fourth-quarter outperformance was generics: revenues from Endo's generics business grew 21%, versus the fourth quarter of 2008, particularly sales of Endocet.
Endo's fourth quarter also benefited from a non-business related tax rate change -- a state level readjusted tax assessment -- although Endo expects the lower adjusted effective tax rate to continue into 2010 and beyond.
-- Reported by Eric Rosenbaum in New York.
RELATED STORIES:
>>See our new stock quote page.
Follow TheStreet.com on
and become a fan on
Copyright 2009 TheStreet.com Inc. All rights reserved. This material may not be published, broadcast, rewritten, or redistributed.