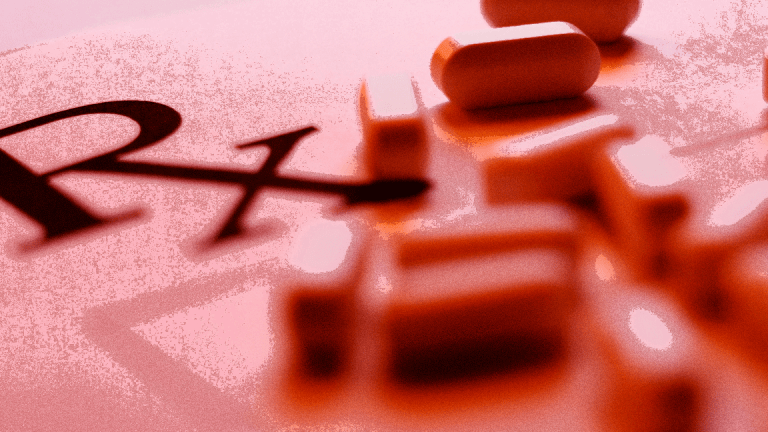 Drug Distributors Fall in After-Hours Trading on Failed Opioid Settlement Talks
Trial set to begin Monday in Cleveland in cases of state and local governments against companies that made and distributed oipiods.
Shares of companies involved in talks to settle thousands of state and local government lawsuits over the opioid crisis fell in after-hours trading Friday following a report that negotiations had failed and a trial of the cases will go forward on Monday.
Shares of Cardinal Health (CAH) - Get Free Report fell $1.54, or 3%, to $50 in after-hours trading. McKesson Corp. (MCK) - Get Free Report lost $4.70, or 3.1%, to $147.56. AmerisourceBergen Corp. (ABC) - Get Free Report fell 84 cents, or 1%, to $88.80. Teva Pharmaceutical Industries Ltd. (TEVA) - Get Free Report slid 14 cents, or 1.9%, to $7.36.
Talks between lawyers representing the companies and those representing the governments failed in part because local governments aren't in agreement with state attorneys general over apportioning settlement money, Reuters reported.
Earlier this week reports surfaced that a settlement in cash and services worth as much as $50 billion was under consideration.
The trial is slated to go forward Monday in Federal court in Cleveland, one of the cities hardest hit by the opioid crisis.
Drug companies and distributors are accused of pushing highly addictive opioid pain killers onto patients, with few limitations. More than 400,000 people have died in the U.S. from opioid-related overdoses over the past two decades.