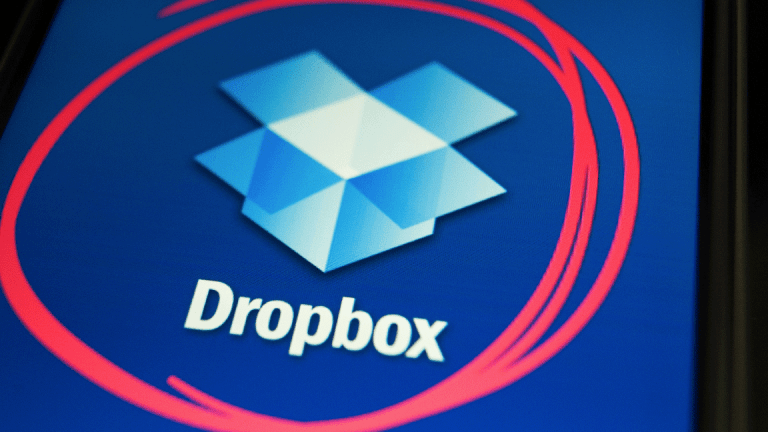 How Dropbox Could Lead a Charge of Tech IPOs in 2018
The cloud computing company is on track for an IPO this year, which may set the stage for other long-awaited debuts from unicorn companies such as Airbnb and Lyft.
As file storage company Dropbox Inc. reportedly preps for a long-awaited IPO this year, many industry watchers believe it could trigger an onslaught of high-profile technology listings later in 2018.
Dropbox reportedly has filed confidentially for an IPO, with Goldman, Sachs & Co. and JPMorgan Securities LLC serving as lead underwriters of the offering, currently set for mid-2018, according to Bloomberg. The San Francisco company is valued at $10 billion, based on its latest private funding round in 2014.
If recent market trends are any indicator, though, it's likely that Dropbox will go public below that valuation and then trade higher "once investors understand the numbers," said Kathleen Smith, manager of IPO-focused exchange-traded funds at Renaissance Capital.
Dropbox did not immediately respond to a request for comment on the reported IPO filing.
Several high-profile tech firms that held IPOs in 2017, most notably Snap Inc. (SNAP) and Blue Apron Holdings Inc. (APRN) , have had a rough ride on the public markets. Blue Apron has plunged 68% since its June IPO, while Snap has slid nearly 21% since going public in March, as Wall Street grew increasingly unconvinced of their likelihood for profitability and competitive pressures continued to increase.
Dropbox may have an easier time out of the gate. CEO Drew Houston indicated in 2017 that Dropbox has reached a revenue run rate of $1 billion, is profitable on an Ebitda basis and sales continue to climb by 30% each year. It also counts 500 million global users, 200,000 of which are businesses.
Dropbox's exposure to the enterprise market could give it an edge when it comes to discussions about its cloud rivals, which include big players such as Microsoft Inc. (MSFT) , Alphabet Inc. (GOOGL) , Apple Inc. (AAPL) , Amazon.com Inc. (AMZN) and Box Inc. (BOX) , among others. Enterprise customers tend to be "stickier" because contracts last for about two to three years, while consumers can easily switch between cloud providers, said Santosh Rao, head of research at investment bank Manhattan Venture Partners.
Microsoft, Alphabet and Apple are holdings in Jim Cramer's Action Alerts PLUS Charitable Trust Portfolio. Want to be alerted before Cramer and the AAP team buy or sell MSFT, GOOGL and AAPL? Learn more now.
That said, Dropbox will have to "prove itself" to attract new enterprise customers, which will likely involve costly investments in research and development, security and sales and marketing, Rao added. Dropbox already has indicated that it has spent hundreds of millions of dollars to build its own data centers and move away from Amazon's servers -- an expensive investment in the near term that could ultimately end up saving money down the line. By comparison, Snap has been weighed down by its costly cloud commitments with Amazon and Google.
"To move up they really need to spend a lot and be innovators," Rao said. "Can they do it, and will the market give them the time to do it? That's not clear."
More of What's Trending on TheStreet:
If Dropbox's IPO goes well, though, it could set the stage for a much-needed rebound in the public markets. The IPO market has largely been stagnant since 2014, when a mind-boggling 244 companies went public. IPOs steadily declined in the following years, with 152 IPOs in 2015, 98 offerings in 2016 and just 88 listings in 2017.
Wall Street analysts and investors have been eagerly awaiting a resurgence of IPOs. Last year set the stage for much of that optimism, due to overwhelmingly positive market sentiment and strong returns on IPOs. Returns for the tech market were particularly strong, with an average return of 35% on the 38 offerings in 2017.
"When returns are good, more IPOs can get done," Smith said. "Everyone talks about the disappointments ... but there were a lot of winners on the list."
Consumer-facing internet companies Roku Inc. (ROKU) , Stitch Fix (SFIX) and CarGurus (CARG) were some of the best-performing offerings in 2017. (The stocks respectively are up 180%, 53% and 103% since their debuts.) Enterprise-focused companies also did well, including cloud computing company Altair Engineering Inc. (ALTR) , email marketing company SendGrid (SEND) and enterprise tech company Okta Inc. (OKTA) . (Those shares now are up 97%, 55% and 55%.)
Along with Dropbox, there's a backlog of unicorn companies that have been waiting in the wings for an IPO. Fred Wilson, managing partner of venture capital firm Union Square Ventures, recently noted that there's a "pipeline of strong, mature and increasingly profitable" companies in the firm's portfolio that intend to go public in 2018 and 2019. 
Some may have been waiting until market conditions improved, while others have stayed private longer until their financials catch up to their valuation. Many unicorns that are weighing an IPO have realized the importance of managing expectations, lest they go "way beyond" what the companies can deliver, Rao said.
"The market is relentless," Rao added. "You cannot come out with a half-baked business model. If you disappoint in the first quarter out of the gate, forget about it."
High-profile tech firms including Spotify Ltd., Airbnb Inc. and Lyft Inc. may all go public in 2018, while Uber Technologies Inc. and Pinterest Inc. have indicated that an IPO is likely coming next year. Rao said other IPO wildcards could include peer-to-peer payments company Stripe Inc., data technology company Palantir Technologies Inc., co-working company WeWork Cos., workplace chat app developer Slack Technologies Inc. and online clothing rental service Rent the Runway.
"The tailwind is pretty good for higher-profile IPOs," Rao said. "[We're] due for an uptick."