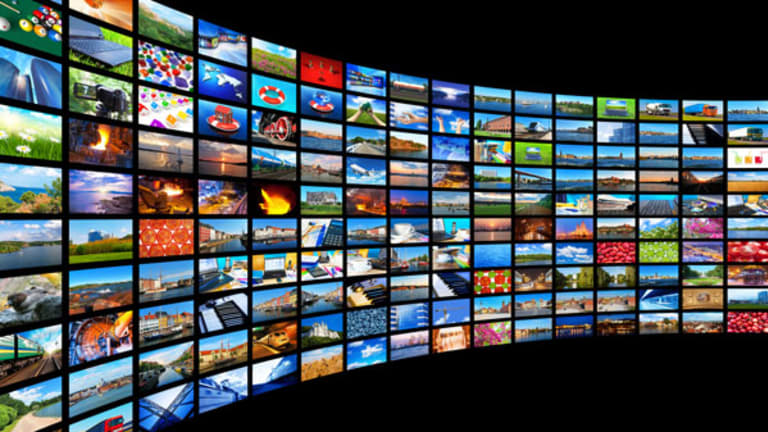 DreamWorks Is The First Casualty of the Summer Box Office Slump
DreamWorks DWA CEO Jeffrey Katzenberg is not winning much favor on Wall Street. The movie studio he has helmed for a decade reported net losses of 18 cents a share.
Updated from July 29th to include share price at market open in 2nd paragraph and latest details on SEC investigation in 3rd and 4th.
NEW YORK (TheStreet) -- Only two days after receiving top honors from the White House, DreamWorks (DWA) CEO Jeffrey Katzenberg is not winning much favor on Wall Street. Shares of the movie studio he has helmed for a decade are tanking 12.3% to $19.88 on Wednesday after reporting net losses of 18 cents a share, far wider than analysts' estimates of a loss of 2 cents a share.
Weaker-than-expected box office performance over the three months to June marks the second consecutive quarter of disappointing results, a trend which has sent the stock cratering 42.9% in the year to date (compared to the S&P 500's 6.9% gain). Quarterly revenue of $122.3 million tumbled nearly 43% year over year and fell short of expectations of $138.5 million.
Disappointing results are being compounded by news the company is currently under SEC investigation for a $13.5 million write-down it took in February for Turbo. The 2013 summer family flick, which followed the adventures of snail with super-speed, flopped domestically, generated only $83 million in U.S. and Canadian markets. However, foreign takings of $199 million meant that even if the movie wasn't a hit, it was at least profitable.
Details of the investigation are scant, though DreamWorks CFO Rich Sullivan said on a post-earnings conference call that the company was cooperating with officials. 
Investors had expected a tricky three months for the family animation studio given a low-volume turnout for many of the summer's largest blockbusters this quarter. However, hopes were that its major summer flick How to Train Your Dragon 2 could be a reprieve from a series of soft box-office releases. However, with a mid-June opening for DreamWork's only second-quarter theatrical release, the film had to soar in its weekend debut to make up the quarter's deficit.
The sequel to DreamWorks' 2010 hit contributed a meager $2.6 million to second-quarter sales, a result of the film's staggered release in several key international markets. The film remains in an unrecouped position with the company's primary distributor.
Katzenberg, however, points out a soft open isn't indicative of the film's success. "How to Train Your Dragon 2 is the ninth highest-grossing film of the year so far on a worldwide basis," he said in a statement. "It will be a highly profitable film for the company and DreamWorks Dragons will remain a very valuable franchise for many years to come." Year to date, the film has grossed $428 million worldwide, though that revenue will be pushed into the third quarter ending September.
Weakness at the box office has plagued DreamWorks over the past several quarters. A quarter earlier, the Glendale, Calif.-based studio reported a net loss of 51 cents a share, more than three times wider than analyst consensus. The loss was driven by a $57 million impairment charge on weaker-than-expected ticket sales for Mr. Peabody & Sherman. The film, based on characters from the 1960s animated TV series Rocky and His Friends, contributed only $1.5 million to second-quarter sales.
The studio has recently been on a hiring spree, recruiting industry veterans to try to revive the magic of its previous hits including Madagascar and wildly-successful Shrek series. On Monday, the company hired former Walt Disney Co (DIS) - Get Walt Disney Company Report executive Mark Zoradi, the man previously responsible for theatrical and home entertainment marketing and distribution of key Disney, Touchstone and Pixar titles.
In July last year, the company poached Marjorie Chohn, a 26-year veteran of Nickelodeon, to helm its television division. The segment represented a move to diversify from its feature film division, its largest revenue-generator, albeit one losing earnings power in each quarter.
While feature film contributed more than half of second-quarter revenue, DreamWorks' television segment climbed at a surprising pace, generating sales of $20 million, up 12% quarter on quarter. The company has been hedging its bets on multi-channel platforms, releasing Turbo F.A.S.T. as an original series on Netflix (NFLX) - Get Netflix, Inc. Report and DreamWorks Dragons: Riders of Berk on traditional television station Cartoon Network.
--Written by Keris Alison Lahiff in New York.