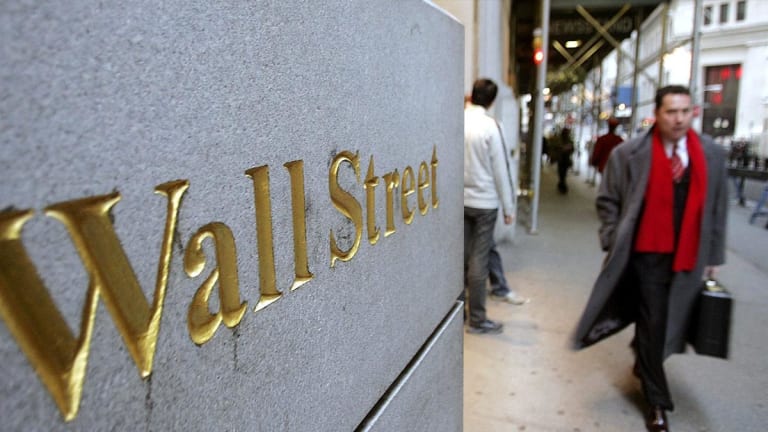 Dow Futures Steady After Boeing, Caterpillar Earnings; Tech Concern Remains
U.S. equity futures sputtered Wednesday, while global stocks struggled to find direction amid increasing political uncertainty in Europe, increasing concern for the health of the global tech sector and a heavy slate of corporate earnings in the Untied States.
The Wednesday Market Minute
U.S. equity futures steady amid another heavy session for corporate earnings, with sentiment clipped by weaker-than-expected techs sector forecasts.
Caterpillar cuts its full-year profit forecast after missing on Q3 earnings thanks in part to a 30% fall in Asia Pacific sales.
Texas Instruments said current quarter revenues could fall by as much as 17% from last year as global chip demand wanes.
European stocks slip as investors are rattled by tech declines, as well as the difficult to predict Brexit chaos in London following yet another Parliamentary loss for Prime Minister Boris Johnson.
Global oil prices ease after data showing a 4.5 million barrel increase in domestic crude stocks ahead of official figures later today from the Energy Department.
US equity futures suggest modest opening bell declines on Wall Street ahead of earnings from heavyweights such as Boeing, Caterpillar, Ford, Eli Lily and Microsoft. 
Market Snapshot
U.S. equity futures traded higher Wednesday, while global stocks struggled to find direction amid increasing political uncertainty in Europe, increasing concern for the health of the global tech sector and a heavy slate of corporate earnings in the Untied States.
A notably weaker-than-expected current quarter revenue forecast from Texas Instruments (TXN) - Get Texas Instruments Incorporated Report late Tuesday, a benchmark for the global semiconductor sector, pushed tech stocks into the red in both Asia and Europe overnight and cast further doubts as to the when global chipmaking demand will return to its previously robust levels. 
The gloomy near-term outlook was echoed by Caterpillar Inc. (CAT) - Get Caterpillar Inc. Report , which hived its full-year profit forecast after a dismal third quarter earnings report which included a 29% decline in Asia Pacific sales as the U.S.-China trade war continues to sap demand.
However, once Caterpillar said its full-year tariff impact would be lower than its previous forecast of between $250 million and $350 million, and Boeing Co. BA shares gained after it stuck to a fourth quarter return to service for the troubled 737 MAX, markets begin to show some signs of improvement.
U.S. equity futures suggest only modest opening bell gains amid the tech and industrial concerns, with contracts tied to the Dow Jones Industrial Average indicating an 18 point bump and those linked to the S&P 500 guiding for a 1.5 point gain for the benchmark heading into the start of trading.
Investor sentiment was also hit by last night's vote in U.K. parliament that could trigger a snap general election in the world's fifth largest economy in order to break a years-long deadlock as to how, when and possibly if Britain will leave the European Union.
Prime Minister Boris Johnson had said defeat for one of the votes on his Breixt bill would leave him little choice but to call an election -- although other lawmakers in parliament would need to agree this as well -- and said he would "pause" his EU exit legislation in order to see if officials in Brussels would grant yet another extension to allow Britain time for the election Johnson seeks, but is by no means assured of winning.
European Stoxx were marked 0.2% lower by mid-day trading in Frankfurt, with tech shares leading the decliners, while Britain's FTSE 100 gained 0.13% as the pound continued its recent retreat against the U.S. dollar amid the country's ongoing Brexit chaos, boosting the value of export-focused stocks on the benchmark. 
Overnight in Asia, the region-wide MSCI ex-Japan benchmark was seen 0.41% lower heading into the final hours of trading while Japan's Nikkei 225 hit a one-year high after gaining 0.34% on the session, despite losses for chip-related stocks and a 2.5% pullback for SoftBank Group after it agreed a $10 billion takeover to effectively rescue WeWork from its pre-IPO difficulties.
Away from equities, the U.S. dollar index was little-changed against a basket of its global currency peers, while global oil prices edged modestly lower after data from the American Petroleum Institute indicated yet another increase in domestic crude stocks.
Brent crude contracts for December delivery were seen 47 cents lower from Tuesday's New York close to trade at $59.23 per barrel, putting the global benchmark for crude some 17.7% lower -- and within touching distance of bear market territory -- since hitting a multi-month peak of $71.95 in the wake of drone attacks on two key Saudi oil facilities.
WTI contracts for the same month were marked 31 cents higher at $53.91 per barrel, and have fallen 17% since the September 14 attacks on the Abqaiq and Khurais facilities in eastern Saudi Arabia.