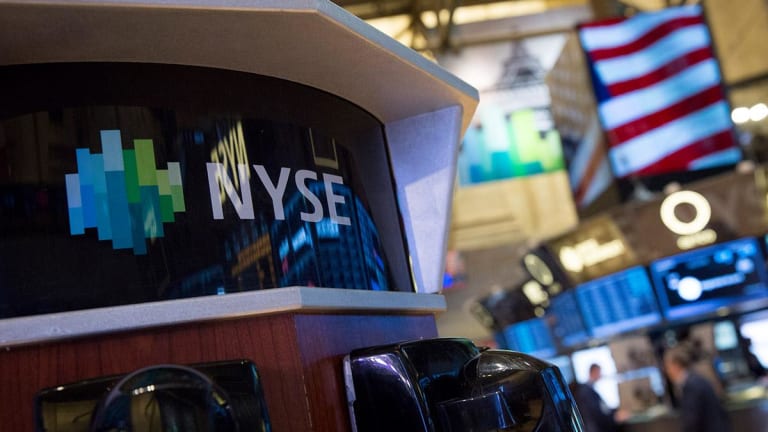 Dow Futures Slip After McDonald's Earnings; US-China Trade Hopes Boost Sentiment
Global stocks edged higher Tuesday, helping lift Wall Street futures into the green, as investors focused on a wave of corporate earnings on both sides of the Atlantic that temporarily snuffed out optimistic signals from both sides of the U.S.-China trade dispute.
The Tuesday Market Minute
Global stocks edge higher as investors focus on a busy earnings week on both sides of the Atlantic, including 131 S&P 500 company reports in the United States.
Earnings emphasis snuffs out Asia rally on trade sentiment, as both the U.S. and China signal progress in their ongoing "phase 2" negotiations.
European stocks slip as investors sift through corporate reports and focus on Brexit developments in London, where lawmakers are voting on key legislation later today.
US equity futures suggest modest opening bell declines on Wall Street ahead of earnings from McDonald's, Procter & Gamble, United Technologies, Harley Davidson and Texas Instruments
Market Snapshot
Wall Street futures slipped lower Tuesday amid a busy session for corporate earnings on both sides of the Atlantic that temporarily snuffed out optimistic signals from both sides of the U.S.-China trade dispute.
Around 130 S&P 500 companies are expected to report third quarter earnings this week, with a focus on industrial groups and tech firms in a season in which U.S. corporate profits are expected to fall around 3.1% from last year as global growth slows and the domestic economy --particularly at the consumer level -- begins to weaken.
The focus on individual reports is likely to make predicting broader market direction difficult, given the plethora of blue-chip names updating investors this week including Boeing (BA) - Get Boeing Company Report , Caterpillar (CAT) - Get Caterpillar Inc. Report , Ford Motor Co. (F) - Get Ford Motor Company Report , Procter & Gamble (PG) - Get Procter & Gamble Company Report , American Airlines (AAL) - Get American Airlines Group, Inc. Report and Amazon (AMZN) - Get Amazon.com, Inc. Report , even as investors are starting to place more faith in a definitive outcome from the pro-longed U.S.-China trade talks.
President Donald Trump told reporters in Washington Monday that a deal with the world's second-largest economy "is "coming along very well", adding "They sort of have to make a deal ... because their supply chain is going down the tubes."
China's Foreign Ministry echoed that sentiment Tuesday, but noted that "as long as we respect each other and seek equal cooperation, there are no disagreements that cannot be resolved between China and the United States."
The optimistic tone lifted stocks in Asia, but a busy morning for corporate earnings in Europe quickly evaporated any drive into positive territory for markets in the region, as did the ongoing debate in British Parliament over the fate of its long-running Brexit saga, which continues today in London with a pair of votes that Prime Minister Boris Johnson hopes will push his EU exit bill further down the road of the legislature's complex approval process.
U.S. equity futures, meanwhile, were indicating modest opening bell gains in early European trading, with contracts tied to the Dow Jones Industrial Average suggesting an 11 point dip and those linked to the S&P 500 guiding for a 2.8 point gain for the broader benchmark. 
McDonald's (MCD) - Get McDonald's Corporation Report , Procter & Gamble (PG) - Get Procter & Gamble Company Report , Biogen (BIIB) - Get Biogen Inc. Report , Lockheed Martin (LMT) - Get Lockheed Martin Corporation Report , Harley-Davidson (HOG) - Get Harley-Davidson, Inc. Report , United Technologies (UTX) - Get United Technologies Corporation Report and Texas Instruments (TI) are all slated to report third quarter earnings prior to the start of trading. 
McDonald's was the biggest drag on the Dow, clipping 53 points from the average after the world's biggest restaurant group posted weaker-than-expected third quarter earnings and slowing U.S. same-store sales. 
Procter & Gamble gave the Dow a good boost after it posted stronger-than-expected first quarter earnings Tuesday, and boosted its full-year profit guidance, even as sales for the consumer brands giant were hit by a stronger U.S. dollar.
On the downside, Hasbro Inc. (HAS) - Get Hasbro, Inc. Report  shares plunged 10% in pre-market after it posted weaker-than-expected third quarter earnings Tuesday after the toymaker said tariffs linked to the U.S.-China trade dispute clipped sales to retailers.
The U.S. dollar index, which tracks the greenback against a basket of six global currencies, was little-changed from Monday at 97.41 but has fallen some 2% over the past month as trade hopes advanced and the Federal Reserve continues to signal more near-term interest rate support.
European stocks were marked 0.05% higher by mid-day of trading in Frankfurt, while Britain's FTSE 100 bumped 0.4% higher as domestic stocks outpaced declines for export-focused international listings. Overnight in Asia, the improving trade sentiment lifted stocks around the region, with the MSCI ex-Japan index rising 0.36%.
Global oil prices were modestly higher in early European trading, although concerns for the pace of 2020 demand growth, as well as the ongoing increases in U.S. production rates, kept gains to a minimum. 
Brent crude contracts for December delivery were seen 26 cents higher from Monday's New York close to trade at $59.22 per barrel, putting the global benchmark for crude some 17.7% lower -- and within touching distance of bear market territory -- since hitting a multi-month peak of $71.95 in the wake of drone attacks on two key Saudi oil facilities.
WTI contracts for the same month were marked 11 cents higher at $53.62 per barrel, and have fallen 17% since the September 14 attacks on the Abqaiq and Khurais facilities in eastern Saudi Arabia.