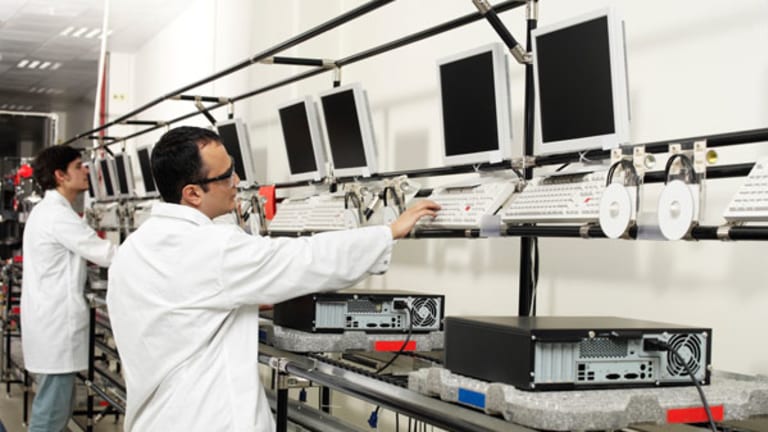 Dow Chemical Likely Glad Week's Over
The industrial giant loses a legal motion and trims its dividend.
It's been a rough week for
Dow Chemical
.
Shares hit a new 52-week low of $9.53 on Friday, far below the firm's 52-week high of $43.43 May 16.
Here is brief summary of the bad news that Dow shareholders had to contend with this past week:
On Tuesday, Rohm & Haas (ROH) reported that its net income fell 82% year over year due to falling demand for its products and high costs associated with firing employees in order to downsize. Rohm & Haas was deemed a wunderkind of the chemical business nine months ago when Dow Chemical agreed to purchase the firm for $15.3 billion. Rohm's latest filings suggest that the acquisition could be tough to swallow for Dow Chemical in the current economic environment.
Dow Chemical was also dragged into a new lawsuit on Tuesday -- thistime by one of its own investors. Michael D. Blum is demanding that Dow Chemical CEO Andrew Liveris be fired for allegedly mismanaging the proposed merger with Rohm & Haas. It also demands that monetary damages be paid by some of Dow Chemical's board members.
On Thursday, Dow lost its bid in Delaware Chancery Court to remove the law firm that is representing Rohm & Haas in its ongoing dispute regarding the pending merger of the two firms.Dow said that Rohm's representing firm Wachtell Lipton Rosen & Katz has previously done work for Dow Chemical. Dow was concerned that the firm might reveal some secrets that could give Rohm & Haas an edge in its lawsuit as well as merger negotiations. Delaware Chancery Court Judge William B. Chandler III dismissed Dow's motion on Thursday.
Also on Thursday, Dow cut its dividend 64% to 15 cents a share from 42 cents. Dow had long touted the value and dependability of its dividend to investors. Thursday's announcement broke Dow Chemical's streak of 389 consecutive dividend payments without a single reduction. While the announced cut is severe, it also holds s silver lining; some analysts have predicted that Dow would have to eliminate its dividend entirely because the floundering economy and its legal dispute with Rohm & Haas.