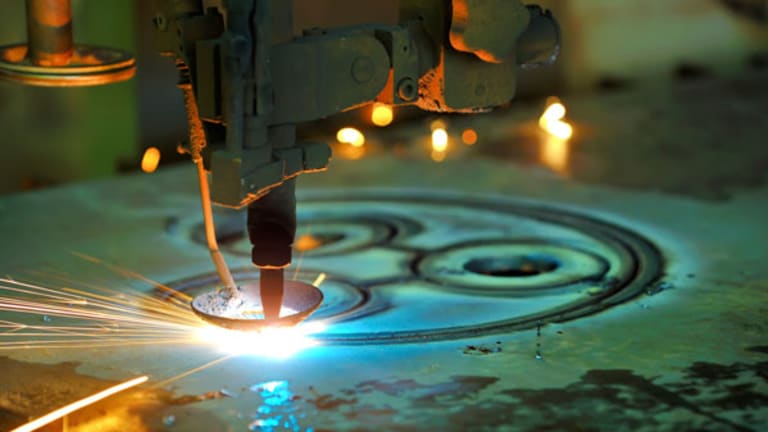 Dow Chemical Gets OK to Dump Morton Salt
Dow Chemical gets FTC approval to shed Morton Salt as it continues to raise money to pay back its huge Rohm & Haas debt load.
Dow Chemical gets FTC approval to shed Morton Salt as it continues to raise money to pay back its huge Rohm & Haas debt load.
MIDLAND, Mich. (
) --
Dow Chemical's
(DOW) - Get Report
yard sale continues. The company received regulatory approval to sell Morton Salt to Germany's
K+S Aktiengesellschaft
for $1.68 billion as it moves to raise money to pay back debt incurred by its controversial acquisition of
Rohm & Haas
earlier this year.
The Morton deal, cleared by the Federal Trade Commission Monday, will likely close within the next few days, Dow said in a press release. Approval was conditioned on K+S pruning Morton plants in Connecticut and Maine that make de-icing salts.
The companies first announced the Morton deal on April 1, the same day the Rohm & Haas combination closed. Dow said it will use the $1.68 billion in proceeds from the salt sale to pay back a short-term loan that it used to help pay for Rohm & Haas.
Dow has made a series of aggressive moves, from asset sales to thousands of layoffs, in order to swallow Rohm & Haas. The company already sold its interest in a Malaysian chemical joint venture for $660 million, for instance, and has grouped some of its latex, rubber and plastics businesses into one division in preparation for its sale, which could bring in as much as $2 billion, according to Dow's CEO.
Dow had wanted to scuttle the Rohm agreement, struck before the financial crisis bloomed last fall, but eventually gave in after a legal battle. There were other problems as well. Dow had hoped to use some $9 billion proceeds from a joint venture with a Kuwaiti company, but negotiations fell apart last December.
-- Written by Scott Eden in New York
Follow TheStreet.com on
and become a fan on
Scott Eden has covered business -- both large and small -- for more than a decade. Prior to joining TheStreet.com, he worked as a features reporter for Dealmaker and Trader Monthly magazines. Before that, he wrote for the Chicago Reader, that city's weekly paper. Early in his career, he was a staff reporter at the Dow Jones News Service. His reporting has appeared in The Wall Street Journal, Men's Journal, the St. Petersburg (Fla.) Times, and the Believer magazine, among other publications. He's also the author of Touchdown Jesus (Simon & Schuster, 2005), a nonfiction book about Notre Dame football fans and the business and politics of big-time college sports. He has degrees from Notre Dame and Washington University in St. Louis.