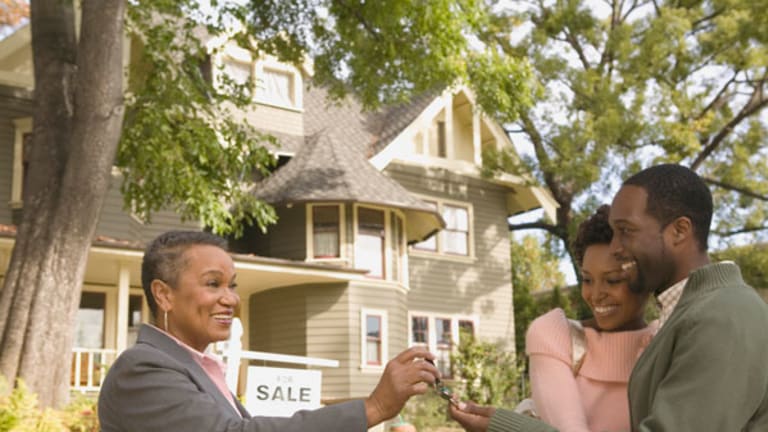 Don't Waste Your Cash on REITs
The world of commercial real estate has just begun to recognize what is happening and how it will change the industry.
"Now this is not the end. It is not even the beginning of the end. But it is, perhaps, the end of the beginning."
Sir Winston Churchill, November 1942
As the credit crisis that started over a year ago enters its next phase, and Wall Street bankers look to Washington, D.C., and taxpayers to rescue them from their own mistakes, the world of commercial real estate has just begun to recognize what is happening and how it will change the industry.
Commercial real estate, which is broadly defined as income-producing properties such as office buildings, malls, industrial parks, hotels and apartments, is a fairly simple business to understand.
The value of income properties is determined by the demand vs. the supply of space by tenants, the demand for properties by investors, and the availability and cost of credit to purchase these properties. The most common way to evaluate earnings multiples in commercial real estate is referred to as a capitalization rate (or cap rate), which is basically the inverse of a price-to-EBITDA ratio.
Historically, prior to the last few years, cap rates for income properties averaged about 300 to 400 basis points higher than today's cap rates that range from 5% for some high quality apartments to 8% for some low quality and unanchored retail.
If you interpret that in terms of property value, it would be the equivalent of saying that the P/E ratios of companies in a particular industry were historically 30% to 50% lower than they are today.
Obviously these unusually low-cap rates have dramatically inflated the value of commercial real estate the past few years in a similar way to how unusually high P/E ratios inflated the value of technology companies during the late 1990s.
Unfortunately for commercial real estate investors, these unusually good times and rapid appreciation associated with extremely low-cap rates are now ending. All of the factors driving these low-cap rates the past few years, including unprecedented availability of cheap credit, irrational exuberance of equity investors and strong demand for space by tenants, have either evaporated or are in decline.
Today, only the strongest commercial real estate borrowers can get financing at all, and the terms are much less attractive than they have been for more than 10 years. Increasing perception of risk and reduced availability of capital have also led to a decline in demand for income properties from equity investors. Further, a weakening economy is starting to hinder the ability and willingness of tenants to occupy space and pay rent to landlords.
The
iShares Dow Jones U.S. Real Estate
(IYR) - Get Free Report
, which is an ETF that tracks REITs, has declined from a peak of about $92.50 in February 2007, almost exactly when
Blackstone
(BX) - Get Free Report
bought Equity Office from Sam Zell, to about $61.50 today.
Many people would look at this and see a bargain. However, if you trace the dividend on this security back to 2003, you'll find it is not much higher today than it was five years ago. However, the IYR was trading around $40 for most of 2003, and there is a lot more debt on the balance sheets of REITs than there was in 2003.
That means whatever dividend these companies are paying is at much greater risk of being reduced because of future deleveraging or other problems associated with having too much debt. At a current 4.5%, the IYR's dividend does not even come close to paying an investor for the risk of holding this security.
As someone who has spent his entire career in commercial real estate both as an equity investor and a lender, my view is that in today's troubled economy, combined with declining availability of credit and increased risk perception for income properties, investors should expect IYR to at least trade back to around $40 (and possibly much lower) during the next 12 to 24 months.
Two good examples of the end game for many REITs are what happened recently to
General Growth
(GGP)
and
iStar Financial
(SFI)
. General Growth is down from a high of near $64 in April 2007 to a recent price of $16. The main reason for this is that it needs to deleverage, and the credit markets have not been kind to it. Its properties are relatively very good, and yet its stock is still down nearly 75%.
Imagine how low General's stock would be if its properties were not as good. This is exactly the situation that many other REITs will face. iStar is down from a high of near $50 in February 2007 to a recent price of $4. It is a primarily a lender, not an equity owner, on commercial real estate, so you might think it has a safer balance sheet than many other REITs. Yet its stock is down more than 90%.
Why? iStar made some bad development loans, and its balance sheet has too much leverage financed through Wall Street. The bottom line with REITs is that they are, on average, 50% leveraged. Therefore, if commercial real estate, on average, reverts to its long-term average valuation multiples, even if cash flow remains relatively stable the equity of many REITs will be wiped out or reduced by more than 75%. Do you want to stick around owning their stocks and wait for that to happen?
Of course, this decline in IYR could happen a lot sooner and could be a lot more dramatic, or there could always be a strong recovery in credit markets and the economy that would help support commercial real estate values and therefore the price of this security. I believe even in a best case scenario there is little, if any, sustainable upside in IYR for at least two years.
Nevertheless, I would not recommend that investors try to short this security or any REITs because there is unprecedented short-term manipulation in today's market by our government to support the prices of publicly traded securities, especially those linked to the financial sector. REITs definitely fall into that category, so there is really a lot of uncertainty as to the lengths the government will go to prevent a severe decline in their share prices.
Government manipulation aside, my business is to evaluate the fundamental value of real estate and make decisions based on that analysis. By any measure of fundamental value, most commercial real estate is at least 30% overvalued and should decline in value quite dramatically in the next two years.
That decline will represent a great long-term buying opportunity for investors, but this is not the time to be long commercial real estate or REITs. Investors should want to keep their cash in hand to take advantage of future opportunities because there will be plenty of them. Prudent investors should be prepared for a long and difficult period ahead and sell or avoid IYR and REITs.
Christopher Grey is a Managing Partner of Third Wave Partners. Third Wave focuses on investing in and advising borrowers and lenders in distressed real estate situations. He currently has no positions in the stocks mentioned in this article. This article should not be interpreted as personal investment advice or a recommendation to buy or sell any security. Interested readers may contact the writer by e-mailing cg@thirdwavepartners.net or visiting the company's Web site, www.thirdwavepartners.net.