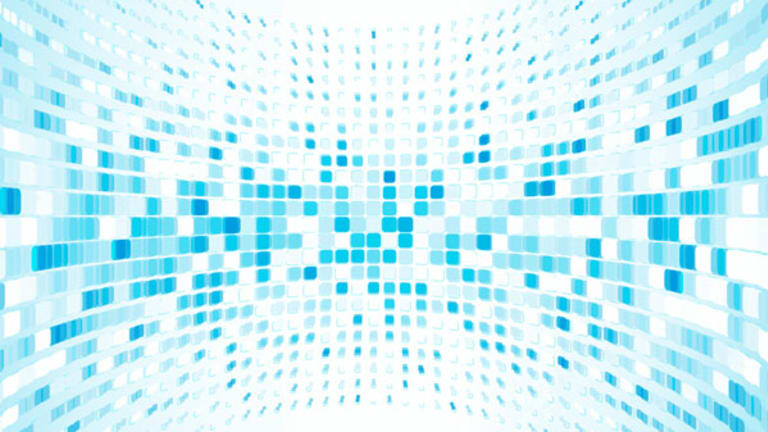 Publish date:
Don't Buy This First Solar Bounce
This rally proves nothing more than the stock can find a little support at its recent all-time low share price.
This rally proves nothing more than the stock can find a little support at its recent all-time low share price.
NEW YORK (
) -- It's hard to find a strong reason to buy into this
First Solar
(FSLR) - Get Report
bounce as anything other than a short-term technical trade.
Nothing has changed when it comes to the outlook for
First Solar
(FSLR) - Get Report
, except for one very minor trading chart milestone: The solar stock fell all the way back to within 2 cents of its five-year ago initial public offering price of $20 this week.
The solar stock isn't just riding the market bullishness on Wednesday higher, but was also one of Tuesday's best performers amid a sea of red in the
S&P 500
. On Monday, the shares went as low as $20.05 before closing at $20.19. Tuesday brought an intraday low of $20.02 before the stock surged to finish at $21.38, up 6% for the session.
Meanwhile, solar prices are back in freefall globally, which only adds to the First Solar pressures. The latest signal from long-only institutions has been to give up on the First Solar trade. Baillie Gifford, previously the company's fourth largest shareholder, reduced its First Solar stake to zero in the first quarter.
Even Wall Street, the former home of nothing but love for the solar company, remains loathe to touch the stock, despite the fall to the $20 mark. Only five of 35 analysts covering the stock rate First Solar a buy, according to
Bloomberg
.
It's impossible to parse the impact of shorts in the First Solar bounce, but shorts are likely part of the action, too, booking some profits since the stock fell all the way to the $20 mark. First Solar has seen a steady increase in short interest in recent weeks, the second largest increase in short interest among alternative energy stocks in recent weeks, according to
Nasdaq
data.
It's possible the
news on Wednesday that Wal-Mart's Walton family, the largest First Solar shareholder, is gaining a seat on the board of the solar company -- though really not much of a surprise -- led some shorts to conclude that it's not wise to wait around and be burned on the day that some big balance sheet buyer like a
GE
(GE) - Get Report
offers a modest premium for First Solar shares and the Waltons "call it a day" with the solar industry.
It would be a good time to take some profits, too, with every other stock getting clobbered over the past five trading sessions and First Solar receiving the key funding from the Department of Energy for its Antelope Valley project on the deadline for funding last Friday. That funding was the difference between a stock going all the way to the single-digits or bouncing around its recent trading level in the $20s.
It all still leaves investors with the question though: When is it time to get more constructive on First Solar as a long-term buy, as opposed to a trade?
The inability to answer that question suggests this move is as simple as First Solar was due for a bounce, and that's not a reason to become incrementally positive on the long-term outlook.
All the near-term
First Solar risks outlined after its most recent earnings report still exist, and that's not even considering the issues with its panel
heat degradation in the field that could literally sink the stock if the company takes more charges going forward to cover the "heat degradation" issue.
If First Solar were to have broken below the $20 IPO level, all bets would have been off in terms of how low the stock could go.
Not much to go on for the true solar bulls. There has to be a point when it's time to get more constructive about First Solar
if
you don't believe it's going to zero -- and at the $20 level, that point is likely coming soon for some analysts. However, that's still a big
if
that I would wager some shorts will be willing to bet against for the foreseeable future.
Remember the days when First Solar's trading range could reasonably be assumed to exist between $100 and $180. So $20 is the new $100.
It's often helpful to look to China's
LDK Solar
(LDK)
as a sign of whether the action in solar stocks makes any sense for the investor thinking in terms of any time horizon longer than the millisecond.
LDK announced on Wednesday that it's backing up its fourth-quarter report to April 30 from April 12. To put that shift in perspective, LDK had no problem earlier this quarter announcing guidance of as much as $2.7 billion in sales for 2012 but now it won't even be reporting the results of
last year's
fourth quarter until well into this year as the poster child for Chinese solar debt tries to figure out just how much of its business it needs to write off.
No friend of LDK Solar, though one of the few First Solar bulls left among the analyst ranks, Hari Chandra of Auriga Securities wrote on Wednesday, "We reiterate our view that LDK Solar's crises are not going away anytime soon. LDK Solar's operational crisis (losses well beyond 2013), working capital crisis (~130 day cash conversion cycle), balance sheet crisis (~78% debt/capital) do not have any short-term fixes, and its survival is in large part due to help from China's state banks."
LDK shares were up 5% on Wednesday. The rest of solar was raging on Wednesday as well, on a typical "take the Nasdaq return and multiply by at least a factor of 3" and there is your solar chart for the day.
"Crisis not going away any time soon" still sounds like a reasonable way to describe the solar sector.
-- Written by Eric Rosenbaum from New York.
>To contact the writer of this article, click here:
Eric Rosenbaum
.
>To follow the writer on Twitter, go to
.