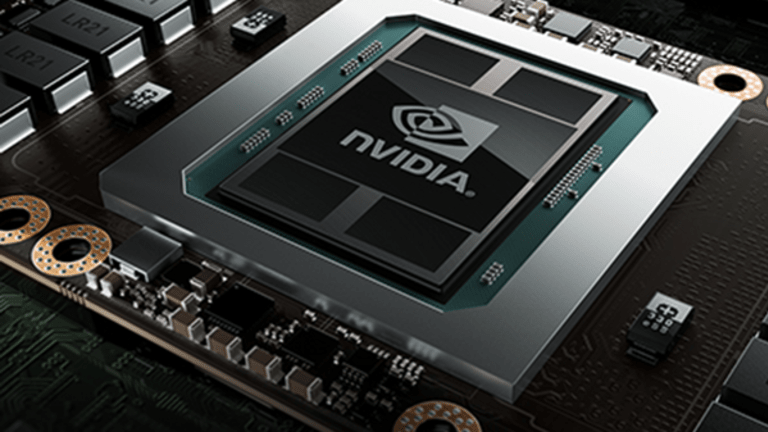 Don't Sell Nvidia Ahead of CES, Top Trader Says
Nvidia has had a monster run up this year, but it has two big upcoming catalysts, Nomura Instinet analyst Romit Shah said on CNBC.
Shares of Nvidia (NVDA) - Get Report were plunging by 6.49% to $109.71 in mid-afternoon trading on Wednesday, after Citron tweeted that the chipmaker was headed back down to $90 in 2017.
While the stock is overvalued right now at nearly 40x next year's earnings, people shouldn't sell it before CES next week, Nomura Instinet analyst Romit Shah said on CNBC's "Power Lunch" on Wednesday afternoon. 
The show should build up hype around artificial intelligence and self-driving cars, which are two big areas that the company provides chips for, he explained. "Typically investors tend to bid up stocks like that into an event like CES." 
In addition, the chip sector has a reporting season starting in January, which should provide an additional catalyst, Shah noted. "I would not be selling this stock here today," he added. 
Going forward, one worry the firm has is about U.S. and China relations possibly worsening, Shah said. China is the number one buyer of PCs, smartphones and automotive, all of which account for a "substantial portion of revenues for companies like Nvidia."