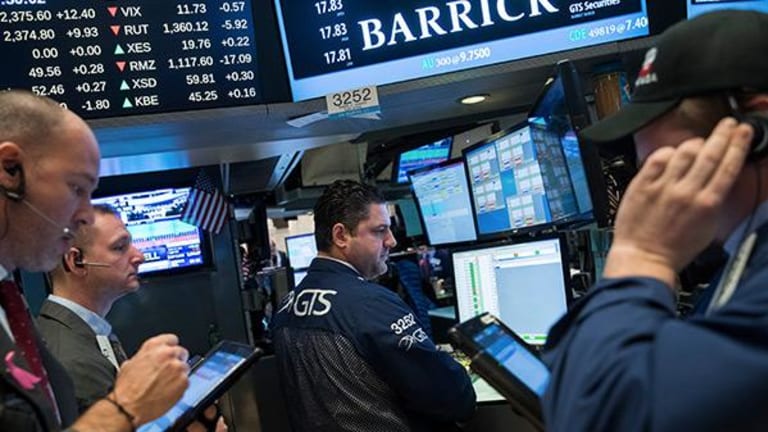 Don't Rely on Old Dow Theory Alone When it Comes to These Sectors
Old-economy buy vs. a new-economy warning.
It's an old-economy buy vs. a new-economy warning.
A Dow Theory buy signal is a century old concept that when industrial companies see demand for products, transportation companies see orders to deliver them via rail, air and trucks.
Representing industrial companies is the SPDR Dow Jones Industrial Average ETF (DIA) , known by traders as Diamonds. This exchange-traded fund traded to an all-time intraday high on July 3.
Transportation companies are represented by the iShares Transportation Average ETF (IYT) . This ETF followed the Dow 30 ETF higher, setting its all-time intraday high on July 7. This series of new highs defines the Dow Theory buy signal.
The problem about relying on Dow Theory is that this concept began before semiconductors were invented.
Today, industrial companies are making products that include computer chips. For example, your automobile is loaded with semiconductors as is your smart phone. The best ETF that reflects semiconductor demand is the PowerShares (QQQ) , which represents the Nasdaq 100 and includes major tech stocks such as Apple undefined , Microsoft (MSFT) , Amazon (AMZN) and Facebook (FB) as its top four components.
Here's the dilemma: the PowerShares QQQ ETF was up by more than 25% from its post-election low when it peaked on June 9, then ended June in correction territory 11% below the June 9 high. While this happened, transports were catching up to industrials and last week ended with a Dow Theory buy signal. This sets up a tug-of-war between an old-economy buy vs. a new-economy warning.
While this battle rages, the SPDR S&P 500 ETF Trust (SPY) , known as Spiders, and the iShares Russell 2000 ETF (IWM) , or small caps, are showing negative divergences in momentum and are at risk of having negative weekly charts as early as this week.
This article is commentary by an independent contributor. At the time of publication, the author held no positions in the stocks mentioned.