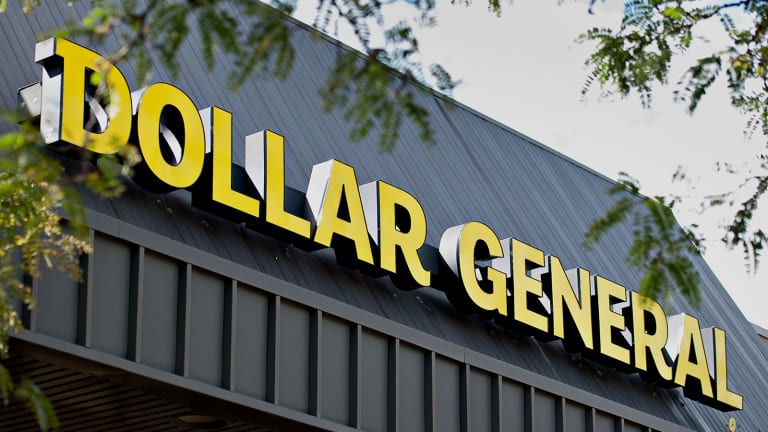 Dollar General Earnings Meet Expectations, but Revenue Disappoints
The discount retailer continues to expect diluted earnings per share to fall by 10% to 15% in fiscal 2016.
Dollar General (DG) posted second-quarter earnings in line with expectations as revenue fell below Wall Street forecasts. It reiterated its full-year guidance.
The Goodlettsville, Tenn.-based discount retailer said it earned $1.08 per diluted share in the second quarter, compared to 95 cents a share a year earlier.
Analysts had been expecting earnings of $1.09 a share.
Second-quarter sales rose by 5.8% to $5.39 billion from $5.10 billion in the same period last year. Analysts had been expecting $5.5 billion in revenue.
As for the road ahead, the company said it continues to expect earnings per share in fiscal 2016 to fall within the 10% to 15% range.
However, the company said it now expects capital expenditures for the year to be in the range of $580 million to $630 million to reflect the purchase of 42 Walmart (WMT) Express stores, compared to its previous forecast of $550 million to $600 million in expenditures.
"For the second half of the year, we have action plans across both merchandising and store operations intended to drive same-store sales while maintaining strict expense control discipline," said Todd Vasos, Dollar General's CEO, in a statement.
"Looking ahead," he added, "we remain focused on our long-term strategy to invest for growth while also returning cash to shareholders through consistent share repurchases and anticipated quarterly dividends."