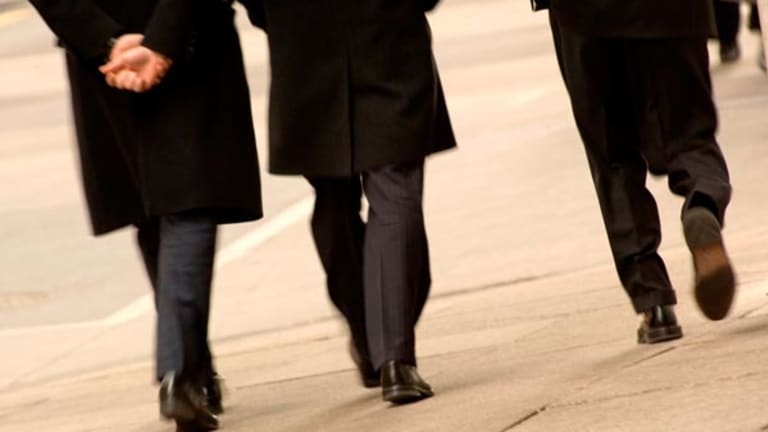 Does Your City Have America's Worst Drivers?
AllState ranks the US cities most prone to accidents, as well as the safest metro areas for driving.
NEW YORK (
) -- When it comes to bad traffic, Washington D.C. isn't just synonymous with political gridlock -- it's the most dangerous place in the U.S. to drive your car if you want to steer clear of an accident.
The national capitol came in dead last among 195 major cities
ranked by
AllState
(ALL) - Get Allstate Corporation (The) Report
in an annual survey of the best and worst places to hit the roads in the U.S.
Drivers in the D.C. area are 112% more likely - that's more than double the risk -- than the average U.S. driver to get into an accident. The whole region is an accident waiting to happen, with nearby Baltimore placing second and Virginia suburbs Alexandria and Arlington also showing high accident rates relative to the rest of the country.
This is the
second year in a row that Washington has placed dead last, and it has consistently hovered at or near the bottom of the list compiled by AllState, based on its claims data, for the past eight years. D.C.'s only real competition has been Newark, New Jersey, to which it has ceded the dubious distinction in a few recent years.
To find the safest roads in the country, you'll need to get well outside the beltway, all the way to Sioux Falls, South Dakota, in fact. It takes the top spot for the fifth time since AllState began publishing the report. Drivers there are nearly 28% less likely than the average driver to get into an accident. The average Sioux Falls driver gets into an accident once every 14 years, compared to a national average of once every ten years. (D.C. drivers, meanwhile, get into accidents almost as often as we have presidential elections, averaging a collision every 4.7 years. )
AllState compiles its ranking by taking a weighted average of claims data for a two-year period -- in this case, January 2009 to December 2010. Data is analyzed for the Census Bureau's top 200 largest cities by population, with a few cities excluded. Cities in Massachusetts, for instance, are not included in the rankings, as AllState -- despite its name -- does not operate in the state.
Here are most and least accident-prone cities in the U.S.:
Least Accident-Prone
1. Sioux Falls, SD
2. Boise, Idaho
3. Fort Collins, Colo.
4. Madison, Wisc.
5. Lincoln, Neb.
6. Huntsville, Ala.
7. Chandler, Ariz.
8. Reno, Nev.
9. Knoxville, Tenn.
10. Springfield, Mo.
Most Accident-Prone
1. Washington, D.C.
2. Baltimore, Md.
3. Providence, RI
4. Hialeah, Fla.
5. Glendale, Calif.
6. Philadelphia, Pa.
7. Alexandria, Vga.
8. Newark, NJ
9. Miami, Fla.
10. San Francisco, Calif.
--By Matt Brownell
Follow
TheStreet
on
and become a fan on