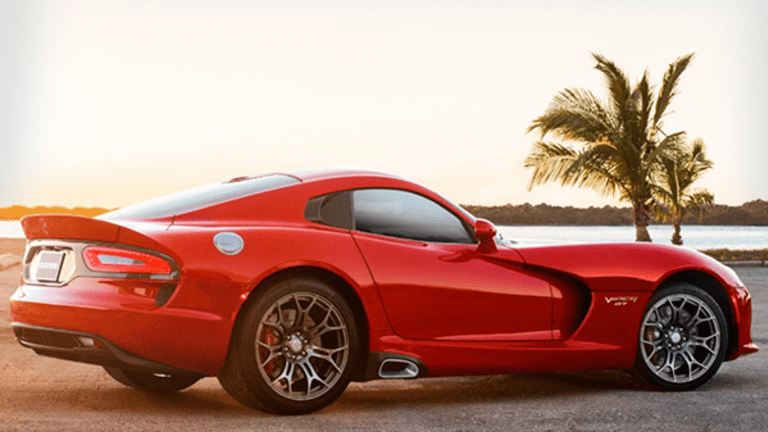 A 2017 Dodge Viper Just Set a Nurburgring Speed Record, but Legendary Car Will Still Die August 31
The iconic Dodge Viper will take its last spin in August.
Bravo!
A 2017 Dodge Viper ACR just clocked in with a lap time of 7:03.45 at the famed Nurburgring race track, according to Road & Track. That's a full eight seconds faster than the car's prior iteration. 
Sorry to be a downer, but the Viper is on its way out.
Fiat Chrysler Automobiles NV (FCAU) - Get Stellantis N.V. Report subsidiary Dodge is mothballing its iconic Viper sports car on August 31 following the closing of the Conner Avenue Assembly line in Detroit where the car has been exclusively built since its debut in 1992.
The current production team consists of 87 members and all are expected to be offered work at other plants in the area, Motor Authority reported early this month.
The Conner Avenue Assembly plant's zip code in Detroit made the Viper the only American sports car to actually be made in the "Motor City."
The Viper and its 8.4-liter V-10 engine have had a strong run since its debut. Here is a look at how the modern American muscle car has evolved over the years. 
The concept for the first Viper debuted in 1989 at the Detroit Auto Show. Three years later the first 400 horsepower V-10 Viper was available for purchase.