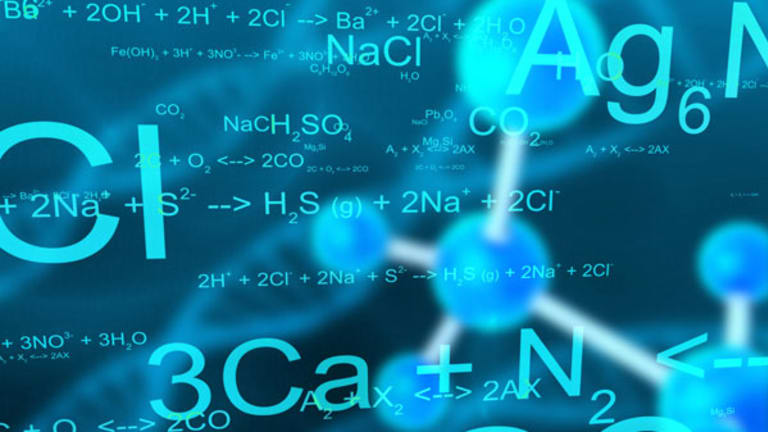 Doc Claims SummerStreet's Amarin Report Is Inaccurate
Doc believes FDA will approve expanded use of Amarin's prescription fish oil pill.
Updated with comment from SummerStreet Research.
BEDMINSTER, NJ (
) -- A doctor mentioned in a bearish research note on
Amarin
(AMRN) - Get Report
published Tuesday by SummerStreet Research Partners says he was misquoted and did not tell an audience of primary care doctors that FDA wouldn't approve the company's prescription-grade fish oil Vascepa without further clinical data.
Dr. Eliot Brinton, reached by phone in Salt Lake City where he practices medicine, confirmed he is the "Amarin insider" mentioned in the Summer Street report. The report, however, was inaccurate, he says.
"I don't know why SummerStreet quoted me as saying that because they're wrong. It's annoying to be misquoted."
SummerStreet stood by its report in a statement issued to clients Wednesday. "We stand by yesterday's comments and state our story is accurate."
For those without access to SummerStreet research, Tuesday's report on Amarin stated:
There was a large primary care conference held in Washington DC last week and attended by approximately 800 primary care providers (doctors and nurse practitioners). The conference is held in a different city almost every week and thus an has audience of tens of thousands of primary care providers every year. During the three day conference there were two lecturers on fish oils. At one lecture, conducted by a member of Amarin's steering committee for its outcome study, said that triglyceride levels above 500 should be treated because they lead to pancreatitis. He said however fish oil is one of many treatments that can lower triglycerides. He also said until the outcome trial is complete there is no reason to give Vascepa to patients with triglyceride levels below 500. Based on this public comment from an Amarin insider, we reiterate our opinion that the FDA will not approve Amarin's Vascepa for triglycerides below 500 until the outcome study is complete. If by chance it does get approved without outcome data we believe sales will be disappointing.
Brinton spoke at the
PriMed Regional Conference
in Washington, D.C., last Tuesday, he confirmed. His lecture, with Dr. Michael Miller of the University of Maryland School of Medicine, was titled, "Tackling the Toughest Issues and Cases of Hypertriglyceridemia."
Brinton is also a member of Amarin's steering committee overseeing the "Reduce-It" study of Vascepa in mixed dyslipidemia patients, he said. The study is designed to determine whether addition of Vascepa to a cholesterol-lowering statin can reduce the risk of cardiovascular events such as heart attacks and strokes. Data from the Reduce-It study are expected in 2016.
The SummerStreet report infers Brinton disagrees with Amarin's view that FDA will expand Vascepa label in December to include mixed dyslipidemia patients -- the so-called "Anchor" indication -- well before cardiovascular outcomes data from the Reduce-It study are ready.
Brinton says that's not true. He believes FDA will approve Vascepa for the Anchor indication in December because the agency only asked Amarin to enroll a substantial number of patients in the Reduce-It study prior to seeking an expansion of the drug's label, he said in an interview. Completion of the study was not a requirement.
"I suppose FDA could change its mind but I believe that's unlikely," says Brinton, adding that nothing said by his colleague Miller during the conference should have been interpreted as raising doubt about Vascepa's chance for approval in December.
Without data demonstrating a cardiovascular benefit from the Reduce-It study, is there a reason to give Vascepa to patients with triglyceride levels below 500 i.e. the mixed dyslipidemia patients?
Brinton wouldn't answer directly.
"No one has the answer to that question. It will depend on what happens. People will draw their own conclusions based on what it
Vascepa is or isn't," he said.
Brinton added, "I'm not an expert on predicting market sales so I'm hesitant to say anything about it."
Amarin shares fell 6% to $6.39 on Tuesday -- the stock's lowest close since last December -- on
heightened investor concerns that Big Pharma was unwilling to acquire the company or co-market Vascepa
. The drop in Amarin's stock price followed
AstraZeneca
(AZN) - Get Report
announced plans to acquire rival fish-oil maker
Omthera Pharmaceuticals
(OMTH)
for $440 million, or roughly half of Amarin's market value.
Last week, Cleveland Clinic cardiologist Dr. Steven Nissen said
FDA should not approve an expansion of Vascepa's use
without positive cardiovascular outcomes data from the Reduce-It trial.
Amarin
posted a statement on its web site
Tuesday afternoon reiterating its belief that Vascepa can be approved for the treatment of mixed dyslipidemia without outcomes data from the Reduce-It study:
"In accordance with our Special Protocol Assessment (SPA) agreement with the FDA for the ANCHOR indication, Amarin was required to have an outcomes study substantially underway in order to submit for approval of the ANCHOR indication. The REDUCE-IT cardiovascular outcomes study is substantially underway... The SPA does not require that an outcome study be completed in order for the ANCHOR indication to be approved. As of the date of this update, Amarin has not been informed of any change in the FDA's agreement on this matter."
-- Reported by Adam Feuerstein in Boston.
Adam Feuerstein writes regularly for TheStreet. In keeping with company editorial policy, he doesn't own or short individual stocks, although he owns stock in TheStreet. He also doesn't invest in hedge funds or other private investment partnerships. Feuerstein appreciates your feedback;
to send him an email.