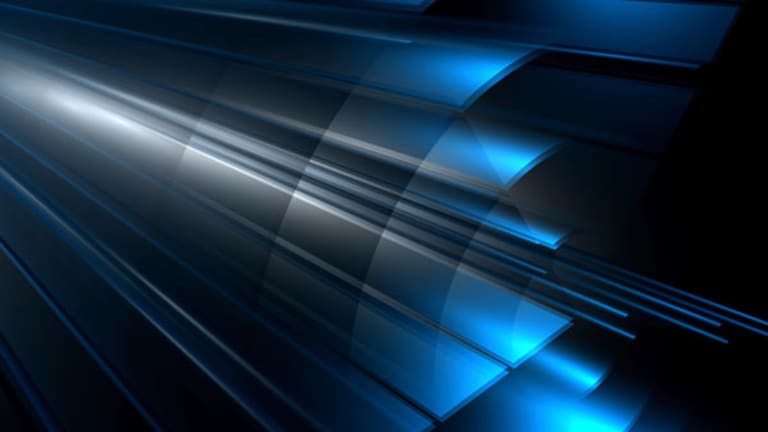 Disney's Next Blockbuster Could Be an Acquisition
Two hundred million dollar summer popcorn flicks like 'Avengers' may be peanuts compared to Disney's next blockbuster: a $10 billion acquisition.
Two hundred million dollar summer popcorn flicks like 'Avengers' may be peanuts compared to Disney's next blockbuster: a $10 billion acquisition.
NEW YORK (
) -- After beating third quarter earnings expectations thanks to the box-office record setting
Avengers
movie and growing profit margins at its theme parks,
Disney's
(DIS) - Get Report
next blockbuster may be a near-$10 billion acquisition.
Scripps Networks Interactive
(SNI)
could be on Disney's radar, according to Citigroup analysts. By adding Scripps and its popular cable channels
Food Network
,
HGTV
,
Travel
and
DIY
, Disney would be able to target the same adult women watching its ABC shows
Desperate Housewives
and
Dancing' with the Stars
, but with higher margins, said the Citi analysts led by Jason Bazinet, in a report.
It wouldn't be the first time Disney paid up for access to new content and demographic markets.
The company successfully used acquisitions including a $4 billion deal for comics giant
Marvel
in 2009 -- its partner on
Avengers
-- and a $7.4 billion deal for animated movie studio
Pixar
in 2006, to revamp its motion pictures unit, bringing in new demographics like teenage and adult males, and breathing life into theme park and merchandising efforts globally.
Those deals, in addition to a blockbuster acquisition of ABC in the 1990s, transformed the company into one of the fastest growing and highly valued media companies in the U.S. Now, with Rupert Murdoch's
News Corp.
(NWSA) - Get Report
announcing its intention to split and previous spinoffs at Viacom and Time Warner, Disney is the
after a generation of industry consolidation.
Bazinet wrote in an August 13 note to clients that Disney's gap in earnings from upscale females -- in contrast to the billions it earns from sports-obsessed males through ESPN -- makes Scripps a likely target.
A Scripps deal would grow the cable unit by 50% while diversifying it away from sports, where carriage costs are rising quickly, and its past successes in M&A. Meanwhile, Bazinet expects that after
Comcast's
(CMCSA) - Get Report
acquisition of a majority stake in
NBCUniversal
from
General Electric
(GE) - Get Report
in 2009, consolidation is imminent among cable networks.
According to the analyst's calculations, Scripps is worth 12 to 15 times its 2011 earnings before interest and taxes, implying a takeover value of roughly $67 per share, or a 10%-plus premium to the company's Monday trading level near $61. If the deal were to price at that level, Bazinet calculates a 100% stock transaction would dilute Disney's earnings per share by seven to 13 cents, possibly shaving $1 to $2 a share from the company's stock. The near term earnings and share price risk is worth it for Disney, even if it pushes shares off current near-record levels just below $50, because it would fill a strategic hole in the media conglomerates audience, Bazinet argues.
"Scripps owns a handful of very profitable niche cable channels including Food Network, HGTV, Travel and DIY. And all of them target older, upscale women," writes Bazinet.
Scripps shares were up near-2% on Monday, in contrast to the broader market dip and selling in most of the major media stocks.
Already, Disney is in the process of proving that in contrast to media peers like News Corp,
Viacom
(VIA) - Get Report
and
Time Warner
(TWX)
, it benefits from being a media conglomerate with a pool of assets that includes broadcast and cable networks, movie studios, theme parks and resorts.
In a media industry filled with bad mergers, broken synergy promises and assets that perform better independently, Disney is judged as having
in its acquisitions of Marvel and Pixar, giving investors reason to believe that they have uncovered a rare winning conglomerate formula.
To be seen is whether a speculated deal for Scripps will continue to inspire investor confidence in Disney and its chief executive Robert Iger. There is good reason to be skeptical of a deal that Bazinet calculates would be valued at roughly $10 billion in stock.
From 2000 to 2009, the largest media conglomerates wrote down $200 billion in assets as a result of bad acquisitions and misguided "strategic" investments, according to
The Curse of the Mogul
, a sweeping study on why an overstretch of C-Suite ambition has destroyed shareholder value throughout the industry.
In third quarter earnings, Disney reported that profit rose 24% to $1.83 billion, or $1.02 a share, from $1.48 billion, or 77 cents in the third quarter of 2011. Those results beat a 93-cent EPS analyst estimate, according to data compiled by
Bloomberg
. The company's revenue rose nearly 4% to $11.1 billion, slightly missing estimates.
For more on Disney's M&A efforts and its successes with Marvel and Pixar, see why the deals boil down to
-- Written by Antoine Gara in New York