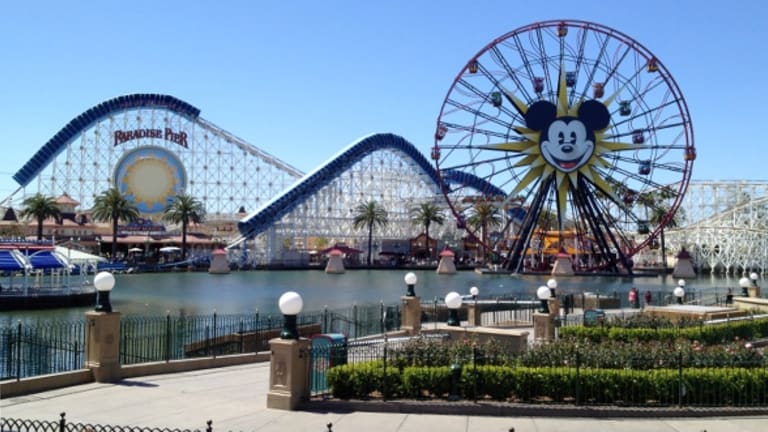 Disney World Closes for Just the Sixth Time Ever Due to Hurricane Irma
Disney World opened 45-years ago.
Disney Co.'s (DIS) - Get Free Report Walt Disney World resort in Orlando closed Sunday and remained closed Monday due to Hurricane Irma, just the sixth time in the resort's 45 year history that it closed. 
Severe weather from Hurricane Matthew last year also forced the theme park to shut down temporarily in October. 
The resort, which employs 73,000 people, was visited by 20 million people in 2016, making it the world's most popular theme park. 
Disney's hurricane policy fully refunds tickets purchased during the days it closes, however, it does not reimburse for third party expenses like air travel and hotel stays. 
Disney follow's Orlando's evacuation policies, and while the city was not evacuated, there was a 7 PM EST curfew in the city Sunday night. 
Disney shares traded up 0.2% to $97.28 at Monday's open.
More Storm Coverage on TheStreet:
Hurricane Irma Disaster Sends Looters Descending on a Florida Foot Locker: Watch
Hurricane Irma Spurs Price Gouging Accusations at Happiest Place on Earth Disney