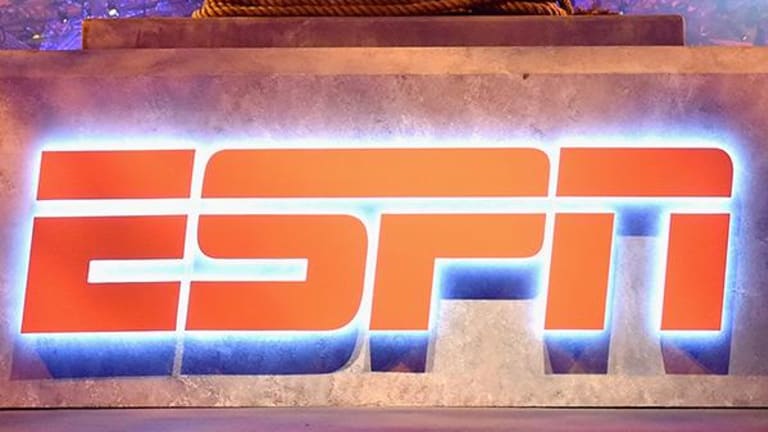 Disney's Biggest Risk Is Investing in ESPN, Analyst Says
Credit Suisse: 'We argue that positioning ESPN for the 2021/2022 sports rights renewals (MLB/NFL) is the biggest strategic issue facing Disney over the next 2-3 years.'
Credit Suisse reiterated its "outperform" rating on the Walt Disney Co. (DIS) - Get Walt Disney Company Report stock on Monday morning, but lowered its 2017/2018 earnings per share forecasts on the House of Mouse due to ongoing concerns about Disney's ESPN business.
Despite all the positives Disney has going including investments in its theme parks and box office blockbusters, analysts can't seem to move past their concern for the sports unit. Credit Suisse believes further investment is needed in order to position ESPN for the future.
"We argue that positioning ESPN for the 2021/2022 sports rights renewals (MLB/NFL) is the biggest strategic issue facing Disney over the next 2-3 years," Credit Suisse said. "With domestic consumers leaving traditional distribution platforms at an accelerated pace, a direct-to-consumer strategy is becoming increasingly important, in our view."
The firm trimmed its 2017 EPS forecast on Disney to $5.81 from $5.88 and reduced its 2018 EPS estimate to $6.69 from $6.79.
More of What's Trending on TheStreet:
Former Apple Exec: 'It's Sad to See Apple Slipping to the Position of Follower'