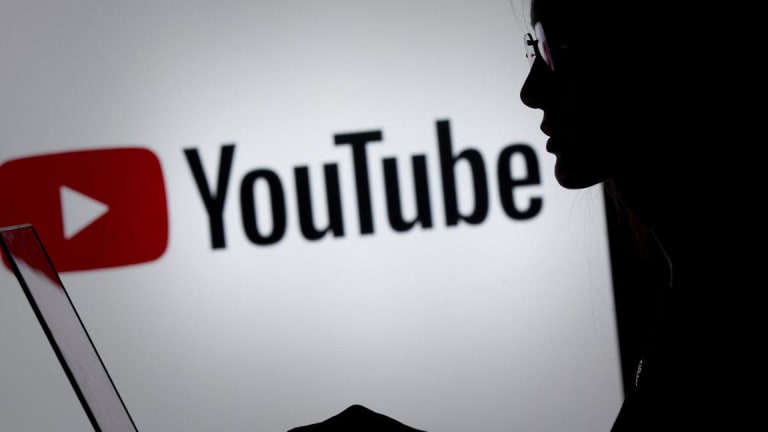 Disney, Nestle Join Firms Pulling Ads From YouTube Over Content Concerns
This isn't the first time big companies have pulled their ad spend from YouTube over questionable material on the video sharing site.
Walt Disney Co. (DIS) - Get Walt Disney Company Report  , Nestle (NSRGY) - Get NSRGY Report  and Fortnite maker Epic Games Inc. have joined a chorus of companies pulling their advertising from Alphabet Inc. (GOOGL) - Get Alphabet Inc. Class A Report owned video sharing site YouTube due to questionable material on the site. 
The latest controversy was sparked by a video posted by a blogger detailing how bad actors on the site identify videos featuring underage girls that could be construed as sexually suggestive in order to facilitate what the blogger called a "soft-core pedophilia ring." 
Matt Watson on Sunday uploaded a 20-minute video showing how YouTube's algorithm aided pedophiles in searching for innocuous videos of young girls that could be construed sexually by suggesting more videos showing similar young girls. 
Watson also identified the community aspect of the issue by highlighting commenters who would post on multiple videos specifying time stamps to aid like-minded viewers in finding the most sexually suggestive frames of the videos. 
Watson then showed that ads from large companies like Clorox and Disney were being played before the videos. The video has garnered nearly 2 million views since it was uploaded. 
Nestle, Epic Games and Germany packaged food company Dr. August Oetker KG confirmed to Bloomberg that they had paused spending on YouTube after their ads were shown as playing before the problematic videos, while Disney's move was according to an unnamed source. 
"Any content --including comments -- that endangers minors is abhorrent and we have clear policies prohibiting this on YouTube. We took immediate action by deleting accounts and channels, reporting illegal activity to authorities and disabling violative comments," a spokeswoman for YouTube said in an email to Bloomberg.
YouTube also told Bloomberg that total ad spending on the videos mentioned was less than $8,000 within the last 60 days, and that the company plans to issue refunds. 
This isn't the first time the Google-owned platform has faced backlash from advertisers. In 2017, the company faced a mass exodus of advertisers whose videos were being played before extremist content that supported terrorism. 
AT&T, Verizon, Walmart, Johnson & Johnson, JPMorgan Chase were just some of the big names that pulled their ad spend from the platform at the time. Over time they slowly returned, but this latest controversy could erode the trust the company has built up in the wake of the controversy. 
Alphabet shares were down 1.11% to 1,108.20 on Thursday.