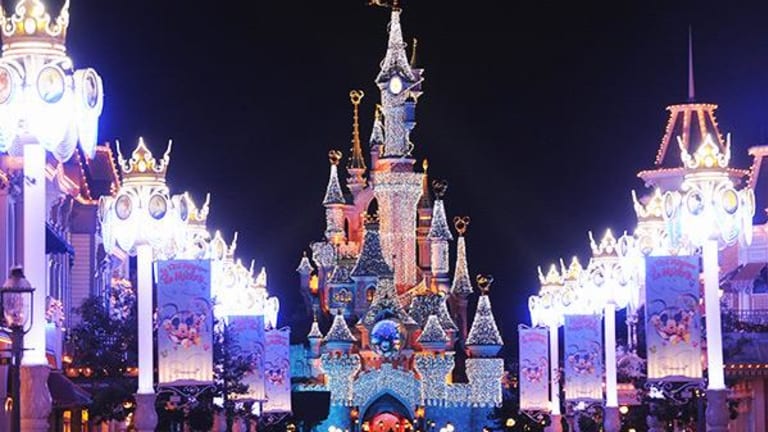 Disney Has No Reason to Worry Over Dips in Theme Park Attendance
Although the company's international parks have seen steep drop-offs year over year, seasonal pricing and new attractions are reasons for optimism.
Why aren't more people visiting the happiest place on earth?
A recent study undertaken by the Themed Entertainment Association and engineering company Aecom reveals that attendance numbers have declined at virtually all of Disney's (DIS) - Get Walt Disney Company Report theme parks, with the only exception being the recently opened Shanghai Disney Resort. Declines in domestic parks were inconsequential, most of them coming in beneath 1%. International parks were hit especially hard, though -- Disneyland Paris' 2016 attendance was down 14.2% from the previous year, and Hong Kong Disneyland was down 10.3%.
Such steep attendance declines are surprising, but they do not necessarily reflect poorly on Disney. It's likely that terrorism fears have had a negative effect on theme park attendance in France, and theme park attendance in Hong Kong has been down across the board.
Still, the dips in attendance across the globe catch the eye, especially because Disney's Parks & Resorts sector has historically been characterized by robust growth. Indeed, analysts have been overwhelmingly optimistic about the business division. In a recent Wells Fargo investor note, analyst Marci Ryvicker led by emphasizing that "one thing we are definitely NOT worried about is the Parks segment," citing Disney's continued investments in new areas and rides and higher ticket pricing.
That higher pricing is not across the board -- it is seasonal and demand-dependent, with Disney's goal being to smooth out demand over the course of the year. A Disney representative emphasized that the seasonal pricing, which was instituted a few years ago, is intended to make the guest experience more enjoyable, as nobody has fun in an overstuffed theme park.
Several projects in development, including the addition of Star Wars lands in California's Disneyland and Florida's Disney World and Toy Story lands in Shanghai Disney and Disney's Hollywood Studios, should increase ticket demand as well as expand the capacity of the parks.
"We are investing behind the wealth of great franchises we have in order to deliver magical experiences that exceed our guest's expectations," the representative said.
Indeed, Disney is also investing behind franchises that are not its own to attract guests. A recently added attraction in Orlando, Pandora: The World of Avatar, replicates the setting of the James Cameron film owned by 21st Century Fox Fox (FOX) - Get Fox Corporation Class B Report . So far, the attraction has drawn huge crowds, with hourlong waits to board rides.
Even without Pandora, which opened just last week to the general public, the numbers for Disney's Parks & Resorts look good. The sector pulled in $4.3 billion in revenue for the second quarter of fiscal 2017, up 11% from the same frame in 2016. Revenue and operating income both set second-quarter records for Disney in 2017. And all of Disney's parks were among the top 25 attended globally in 2016, with seven ranking in the top 10.
All of this is to say that declines in attendance should not cause investors much worry, especially when many of Disney's parks are capacity-constrained. The seasonal pricing model is recent, and some initial dips in attendance are perhaps to be expected as consumers figure out how to best navigate the system. Overall, the Parks & Resorts sector remains a steady ride.
Disney shares on Friday afternoon were down 0.9% to $107.23.