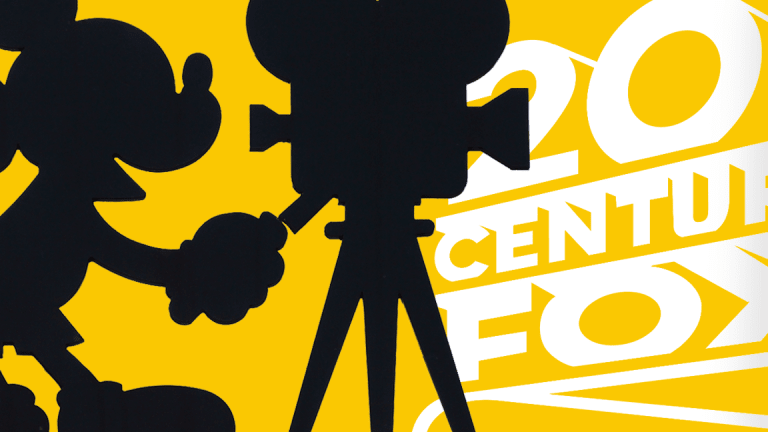 Disney Investors Can Take Heart -- It Didn't Overpay for Fox's Assets
21st Century Fox's film studio's disappointing results pulled down Disney's Q2 results, leading some to fear that Disney overpaid for Fox's content IP. History says otherwise, though.
The Walt Disney Company (DIS) - Get Free Reportreleased its second quarter earnings on Tuesday, after the closing bell. The results included a big miss on the bottom-line, which sparked a sell-off.
Disney fell roughly 5% on Wednesday, leaving certain investors wondering, what went wrong? (It's gained back about 1.8% so far on Thursday). In short, the miss can be chalked up to integration issues and expectations that weren't met with regard to the recent Fox acquisition. After the sell-off, Disney shares still carry a premium valuation. It appears that the market is viewing the Q2 weakness as an isolated incident rather than a systemic issue.
What Caused the Q2 Miss?  
The 21st Century Fox film studio was the leading candidate for the Q2 miss, with X-Men spin-off Dark Phoenix only producing $252 million at the global box office. Historically, Fox has spent approximately $200 million to make its X-Men films. It is estimated that Dark Phoenix cost roughly $300 million to produce and market.
In Q2, 21st Century Fox's film studio produced an operating loss of roughly $170 million. Not only did this hurt Disney's Studio Entertainment segment post-merger, but it has caused investors to question whether or not the content that Disney paid such a high premium for in the Fox deal is worth as much as previously thought. 
If it turns out that Disney overpaid for Fox assets, then the recent rally that the stock has experienced may eventually unravel. At this point, it's purely speculative to make assumptions one way or the other. There is no way to say for certain whether or not intellectual property such as X-Men, the Fantastic Four, Deadpool and the Avatar universe will pan out as well as Disney CEO Bob Iger's previous content purchases of Marvel, Lucasfilm, and Pixar. But, using history as a guide, it's clear that the talent that Disney has amassed in the content production arena is best-in-class and I'm certainly not willing to bet against them.
With regard to the idea that the X-Men franchise is dead, the data seems to say something different. It's true that 21st Century Fox did immense damage to the X-Men in the public's eyes. The poor box office results speak for themselves. However, when it comes to super hero films, no one does it better than Disney.
Can Disney Save X-Men?  
Kevin Feige, President of Marvel Studios, has already had success breathing new life into Spider-Man now that Disney and Sony have come to an agreement regarding that IP. Therefore I see no reason why Marvel Studios won't have similar success with X-Men in the future.  
What's more, on April 11, Disney released its 2019 Investor Day webcast and slideshow presentation, which outlined the overall success of the Marvel cinematic universe since Disney acquired Marvel for $4.24 billion in August of 2009. Since 2009, Disney has released 18 Marvel films that have produced an average of $960 million at the global box office.
This statistic doesn't include the first two films from the Marvel cinematic universe: Ironman and The Incredible Hulk. These two films were produced before Disney took control, though it's important to note that Kevin Feige has been at the reins as producer since the beginning of the phase one film origins.
Both Avengers: Endgame and Spider-Man: Far From Home have been released since then. Endgame now wears the crown as far as highest-grossing films of all time with $2.792 billion in global box office sales. Spider-Man wasn't a record breaker, but it too has crossed the $1 billion global box office threshold. When these two films are added to the post-acquisition Marvel cinematic universe average, we arrive at a $1.06 billion per film result. 
Needless to say, Disney has had tremendous success in the comic book genre with Feige at the helm. Marvel Studios has produced hit after hit and there is no sign that superhero fatigue is setting in. The $4 billion that Disney spent on Marvel is already looking like a cornerstone achievement of Bob Iger's legacy. In truth, with 80 years' worth of content to delve through, Disney is just scratching the surface in terms of the story telling potential that this universe provides.
And now that Disney owns the rights to the X-Men, the magnitude of that potential has only increased.
Disney is a holding in Jim Cramer'sAction Alerts PLUS Charitable Trust Portfolio. Want to be alerted before Cramer buys or sells DIS? Learn more now.
Nicholas Ward is long DIS.