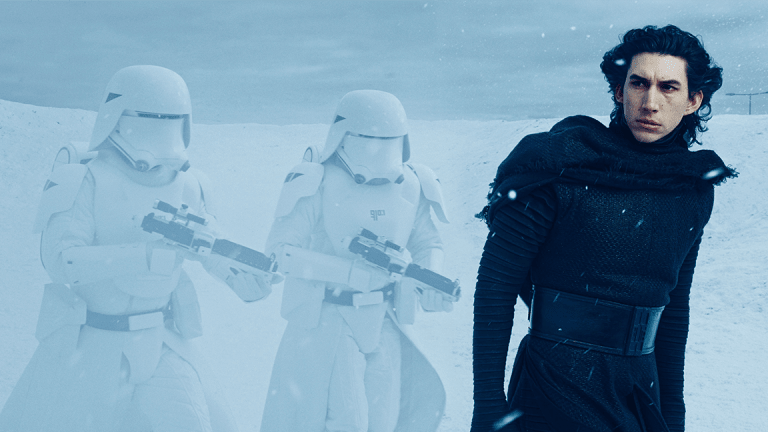 Disney's Cheap New Streaming Service May Not Be a Netflix Killer
Disney on Nov. 9 unveiled plans for its new entertainment steaming service, effectively taking attention away from declines in pay-TV subscribers.
Walt Disney Co. (DIS) - Get Free Report CEO Bob Iger has long wanted the conversation about his company to move to the streaming services it plans to launch over the next 18 months and away from declining pay-TV subscribers for ESPN and its other networks.
Judging by investor reaction to Disney's fiscal fourth-quarter earnings, Iger is getting his wish. Shares of the Burbank, Calif., entertainment giant at midday on Friday, Nov. 10, were up 2.6% to $105.33, enough to push the stock to a 6.8% gain for the week.
On Disney's conference call Thursday, Iger sought to whet the appetite of the company's more sanguine investors eager for details about a subscription-based ESPN streaming service expected to launch in early 2018 and a more ambitious entertainment platform for late 2019 featuring films from Marvel, Pixar, Walt Disney Pictures and the "Star Wars" universe.
The new standalone ESPN service, Iger said, will be called ESPN Plus and launch in the spring though a redesigned app that will provide pay-TV customers access to its various channels with the ability to subscribe to the new service. Iger said the service will include "thousands of live sporting events." Pricing has yet to be determined.
The Disney-branded entertainment platform, meanwhile, will be priced "substantially below where Netflix Inc. (NFLX) - Get Free Report is," Iger said, a comment that buoyed investor optimism that the service will become a staple of U.S. homes much like the industry leader. Iger did what he could to dispel the notion that the service is meant to be a "Netflix killer," exclaiming, "They've been a good partner of ours."
Of course, in a year's time that partner will no longer have access to much of the Marvel, Pixar and Disney library.
Netflix shares on Friday were down 1.9% to $190.22. The stock is down 4.9% this week.
Though the new Disney service may be smaller than what some had expected, the company announced that it's creating a live action "Star Wars" show for it as well as shows based on "Monsters Inc.," "High School Musical" and a soon-to-be-named new series from Marvel. Somewhat relatedly, "The Last Jedi" director Rian Johnson has been hired to lead production of a fourth "Star Wars" trilogy.
As for going head-to-head with Netflix, it is not hard to imagine that Disney will be heavily marketing its TV service at its U.S., European and Shanghai resorts along with its cruise line.
"Our goal here is be a viable player in the direct-to-consumer space, a space that we all know is a very, very compelling space to be in," Iger said on Thursday. "We also believe that our brands and our franchises really matter, as we've seen through Netflix and all other platforms. And so that gives us an opportunity as well. As I've said earlier, we're going launch this thing pretty aggressively."
And with that, Disney's "reset year" has come to a close. 
More of What's Trending on TheStreet: