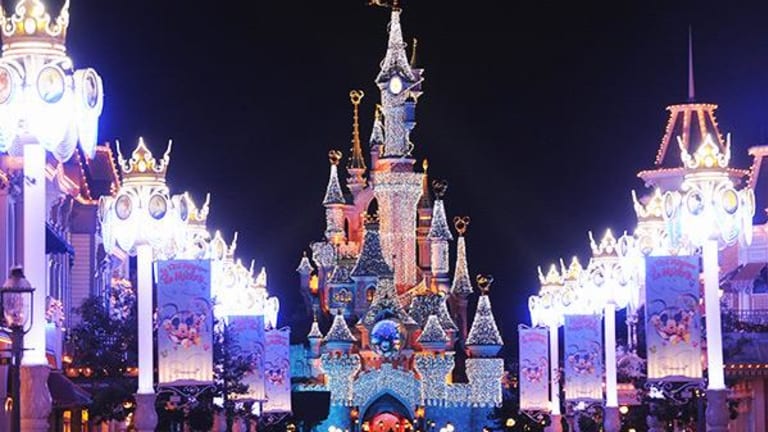 Disney Committed to Demand Management, Guggenheim Says
Guggenheim analyst Michael Morris noted today that Disney's management of demand for its theme parks will help it maximize revenue.
Following Walt Disney's (DIS) investor day Tuesday, Guggenheim noted today that the entertainment conglomerate offered a "commitment to demand management" regarding its theme parks.
"Variable demand pricing was rolled out in calendar 1Q16 and we expect the company to continue expanding and enhancing the program," Guggenheim analyst Michael Morris noted. "Demand-driven pricing allows the company to maximize revenue during peak demand periods while improving the guest experience by reducing over-crowding."
Morris added that Disney CEO Bob Iger affirmed the initiative "has succeeded in pursuing revenue goals while also increasing appeal for more price-sensitive consumers."
Bob Chapek, Chairman of Walt Disney Parks and Resorts "outlined Parks and Resorts guiding principles focused on exceeding guest expectations every day, creating an immersive Disney experience, cast magic, and infusing relevant IP, in addition to demand management," Morris wrote.
Shares of Disney are slightly higher in afternoon trading.
Retail's downturn giving you the blues? Jim Cramer has a list of retailers that are currently oversold, giving investors a leg up one of the market's most volatile sectors.