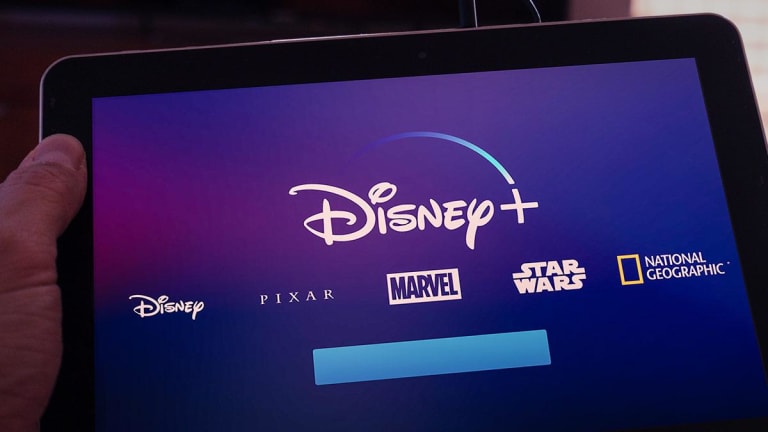 Disney's Powerful Endgame Is All About Streaming Now
The entertainment giant recently reported earnings which included revenue growth but an EPS shortfall. However, the market shrugged off bottom-line issues in favor of positive sentiment surrounding streaming.
Now is certainly a good time to own shares of The Walt Disney Company (DIS) .
For years, this stock was mired in negative sentiment regarding the cord cutting trend. ESPN had replaced the iconic mouse as Disney's crown jewel, and investors and analysts alike feared that the traditional cable model was failing and Disney's media assets would losing their luster. This inspired underperformance for years.
Yet recently, Disney stock has rallied and today, amidst macro fears revolving around trade wars, the health of the global economy and the Federal Reserve's interest rate policy, Disney is once again a market darling.
After Years of Underperformance, Disney Rallies 
Disney's recent rally began with the company's annual investor day on April 11. During this presentation, management outlined its future plans, highlighted by its integration efforts with the assets of 21st Century Fox and the upcoming Disney branded streaming platform that will launch in late 2019.
The market had been waiting for Disney to combat cord cutting with streaming for years and it was officially a reality. This streaming news caused the stock to spike up from $117 to $130, blowing through the $120 mark that has represented resistance for the stock for several years.
That positive momentum continued as Avengers: Endgame's record-breaking performance began to enter into the headlines. Disney stock recently hit a new all-time high of $142.37. The bullish sentiment has moderated a bit over the last week or so due the sell-off in the major indexes in response to trade concerns, yet Disney is still up more than 22% year-to-date, making it a strong out-performer in the short-term. 
Q2 Earnings
Disney released its Q2 earnings last Wednesday and the market seemed satisfied with the results. The company posted $14.92 billion in revenues, representing 3% growth year over year. Diluted earnings per share (EPS) came in at $3.53, up 81% year over year. However, it appears that this large growth spurt was due to one-time items, and management highlighted the $1.61 EPS print excluding certain items affecting comparability, which was down 13% year over year. Cash provided by operations was also down 13% year over year, so this $1.61 figure is likely the EPS result that investors should focus on.
Disney's free cash flow was down double digits on the quarter as well, coming in at $2.7 billion, down 21% from last year's $3.46 billion total. But, once again, management highlighted a one-time $4.9 billion charge related to the acquisition of a controlling interest in Hulu.
Disney's capital expenditures are expected to increase as it is forced to invest in technology and content to support its streaming ambitions. Yet it appears that the market is willing to give Disney the benefit of the doubt when it comes to pain on the bottom-line as it pursues share in the attractive growth market of streaming content. The double digit EPS drop was shrugged aside and Disney shares were flat in response to earnings. 
Outside of the big one-time items, the rest of Disney's results looked fine. The Company's Media Networks segment posted flat revenues and operational income that was 3% below last year's figure. Considering that most analysts agree that the sky is falling for the traditional television model, essentially flat figures in this space seem to be viewed as a success.
Meanwhile, Disney's Parks and Resorts segment posted 5% revenue growth and 15% operational income growth as strong demand was not counteracted by higher ticket prices. Star Wars: Galaxy's Edge will be a huge attraction for consumers as we head into the summer. These new lands are opening up and Disneyland and Disney World in 2019 and should drive more demand for years to come.
Studio Entertainment posted losses of 15% on the top and bottom lines, yet that was due to the film calendar more than anything else, and this segment should still be a huge winner for the company for 2019 as a whole. Avengers: Endgame will bolster Q3 results and later in the year, Disney has Star Wars: The Rise of Skywalker and Frozen 2 to look forward to. 
Direct-to-Consumer & International posted 15% revenue growth, but negative 100% operational income growth. But this is still a small segment for the company, producing just $955 million in sales and $393 million in operational losses. The Direct-to-Consumer segment is dwarfed by the Media Networks, Studio Entertainment and Parks & Resorts segments, which all generate billions in sales on a quarterly basis so these big losses shouldn't spook investors. 
A New Crown Jewel 
I suspect it's only a matter of time before the Direct-to-Consumer & International segment begins to dominate the company's results. The common theme of Disney's quarterly conference call and the annual investor presentation before that was the focus on the company's upcoming streaming launches and their long-term impact on Disney as it moves into the digital age.
During its Investor Day presentation, Disney management noted that daily global streaming viewership hours was 20 million in 2010, which they figure is expected to grow to 1.2 billion hours by 2020. This means that streaming consumption has seen an annual growth rate of approximately 50% over that 10-year period. As technology improves and internet penetration across the world increases, this trend will only strengthen.
Right now, Disney's content reaches more than 100 million households in the U.S. alone and management expects to be able to use the marketing synergies available through its existing distribution pipeline to spread awareness of the upcoming streaming launches and the exclusive content available on them to spark subscriber interest.
No other media company has this sort of outreach available to its consumers and fans, which is why I believe that the Disney streaming services will grow quickly and be power players in the streaming market.
Disney is a holding in Jim Cramer'sAction Alerts PLUS Charitable Trust Portfolio. Want to be alerted before Cramer buys or sells DIS? Learn more now.
Nicholas Ward is long DIS.