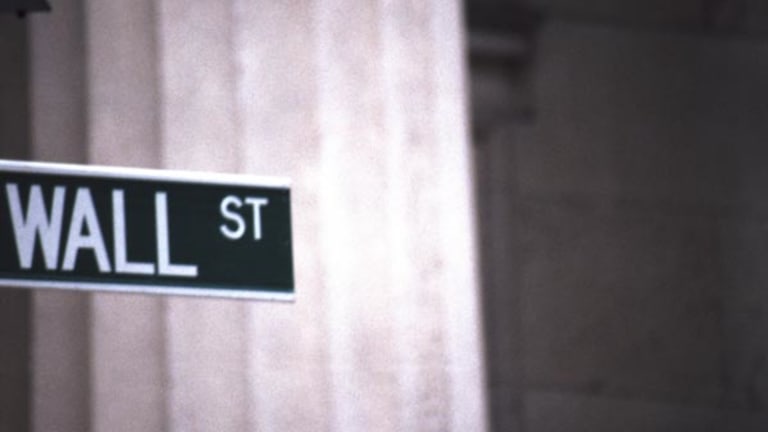 Publish date:
Dish Raises Bid for Clearwire: Ahead of the Ticker
Satellite TV operator Dish Network raises its bid for Clearwire, topping the existing rival offer by Sprint Nextel.
Satellite TV operator Dish Network raises its bid for Clearwire, topping the existing rival offer by Sprint Nextel.
NEW YORK (
) -- Satellite TV operator
Dish Network
(DISH) - Get Report
raised its bid for
Clearwire
(CLWR)
, topping the existing rival offer by
Sprint Nextel
(S) - Get Report
by 29%.
Dish made a $6.9 billion offer, or $4.40 a share, in cash. Sprint, which is seeking to buy the remaining half of Clearwire that it does not currently own, has offered $3.40 a share.
The increased bid comes just ahead of a Clearwire shareholders' meeting on Friday, where shareholders are set to vote on a deal.
Dish has also offered to provide $80 million a month in financing to Clearwire to help the completely stay afloat, up to $800 million in total. Clearwire has said it needs at least $1.7 billion to keep operating.
Dish has already offered to buy Sprint itself for $25.5 billion, but faces competition from Japanese wireless carrier
SoftBank
, which has offered $20.1 billion for a 70% stake in the company.
Berkshire Hathaway
subsidiary
MidAmerican Energy
said it would buy Nevada electric and natural gas company
NV Energy
(NVE)
for $5.6 billion, or $23.75 a share, in cash.
The offer equates to about 23% of NV Energy's Wednesday closing price.
The Berkshire subsidiary's move comes on the heels of several investments in renewable energy projects as it attempts to expand within the energy sector.
NV Energy, which serves customers through Nevada Power and Sierra Pacific Power, said it will keep its headquarters in Las Vegas and continue operating as a separate entity under its own name.
The companies said their boards have approved the deal, which they expect to close in the first quarter of 2014. It will be subject to regulatory and shareholder approval.
"This is a great fit for Berkshire Hathaway, and we are pleased to make a long-term investment in Nevada's economy," Berkshire's head Warren Buffett said in a statement.
Costco Wholesale
(COST) - Get Report
reported a 20% rise in third-quarter profit on increased sales and higher membership fees.
The grocery warehouse-club chain said it earned $459 million, or $1.04 a share, last quarter, up from $386 million, or 88 cents a share, the same period last year. Analysts had been looking for earnings per share of $1.03.
Costco said membership fees rose by 11.8% to $531 million.
However, revenue still fell short of analysts' predictions. Costco reported revenue that rose nearly 8% to $24.08 billion, short of Wall Street estimates of $24.21 billion. Revenue from stores open at least a year climbed 5%.
The chatter on Main Street (a.k.a. Google, Yahoo! and other search sites) is always of interest to investors on Wall Street. Thus, each day, TheStreet compiles the stories that are trending on the Web, and highlights the news that could make stocks move.
-- Written by Brittany Umar
.
Brittany joined TheStreet.com TV in November 2006 after completing a degree in Journalism and Media Studies at Rutgers College. Previously, Brittany interned at the local ABC affiliate in New York City WABC-TV 7 where she helped research and produce On Your Side, a popular consumer advocacy segment.