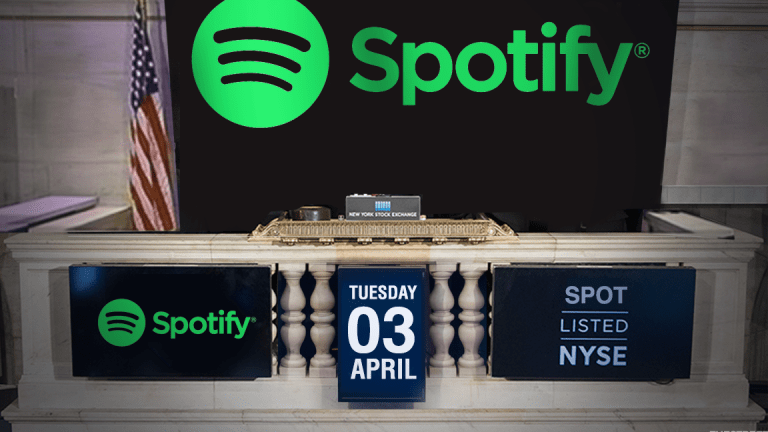 Direct Listings Are Gaining Steam - Do They Make Better Investments, Too?
Direct listings like Spotify's are rare, but the conditions in an ideal direct listing could mean they're ultimately better for investors once shares are listed.
An unconventional way of going public is gaining momentum.
At a recent event in San Francisco, leading venture capitalists and entrepreneurs gathered with the goal of urging more private companies to pursue direct listings -- a rare form of public offering that bypasses the typical IPO process of working with investment banks to underwrite shares.
Spotify (SPOT) - Get Free Report  and Slack (WORK) - Get Free Report are the two best-known companies to have pursued direct listings in recent years. In its planned 2020 public offering, Airbnb is also considering a direct listing -- and even more could be on the way, if prominent VCs like Benchmark Capital partner Bill Gurley, who delivered a keynote at last week's event, have their way.
The main message? Startups should embrace this option, according to Manny Medina, CEO of the startup Outreach and an attendee at the direct listing conference.
"Direct listing is not just a fancy option for big consumer brand names, this is something that all companies should embrace," said Medina, describing the main message of the conference. "If you're not doing it, you aren't doing your financial duties and shortchanging your employees and investors."
In a traditional IPO, companies pay fees of roughly 7% to investment banks to underwrite their shares. Companies also typically undergo a roadshow that helps to market their offering, which involves pitching major investors on the business and ensuring there's demand for shares.
But recent high-profile IPOs haven't fared so well. Uber and Lyft have flopped in the public markets so far, with Uber  (UBER) - Get Free Report stock down 30% since its IPO and Lyft (LYFT) - Get Free Report down 50%. WeWork's IPO was shelved after a disastrous reception by investors, and onetime unicorn darling Postmates is reportedly delaying its IPO plans as well.
Investors have soured recently on high-growth, unprofitable firms that burn a lot of capital expanding into new markets. In a typical direct listing, however, the goal is to offer liquidity to employees and private investors while keeping the business roadmap fairly stable. As opposed to an IPO, companies also don't issue new shares or raise any money at all in a direct listing. 
"I think the fact that there have been successes using a direct listing does make it a more attractive option, whereas prior to Spotify, I would have said it's never done," said Sam Dibble, a partner at Baker Botts who specializes in securities offerings.
Although there haven't been enough direct listings to say with certainty whether they perform better as stocks, Dibble pointed out that the conditions in an ideal direct listing could make them ultimately more appealing to investors.
"The profile of a company that does a direct listing has to be different to make it a good candidate: They don't need the money, and the reason they're doing the listing is to offer liquidity," he added. "That profile generally is more likely to succeed; they're not trying to upset the apple cart...investors are probably a little more comfortable with the stability of the price."
Needless to say, however, there are no guarantees: In the two months since its direct listing, shares of Slack have dropped 33%.