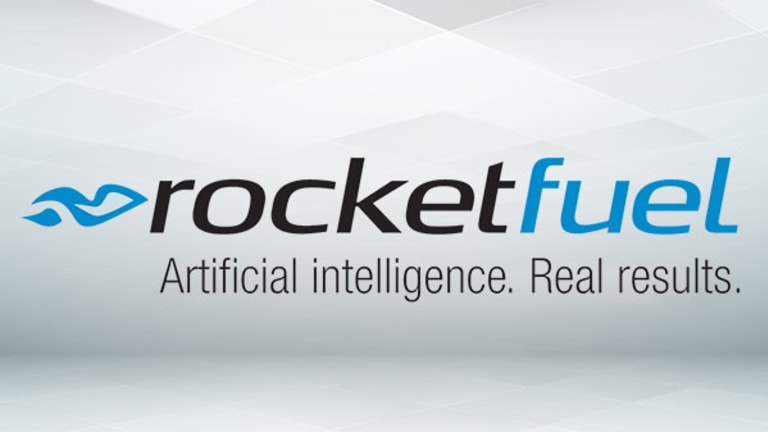 Digital Advertising Stocks Look Like M&A Targets in Wake of AOL Deal
Verizon's AOL tie-up expected to lead to more deal-making as programmatic ad buying gains steam.
Verizon's AOL tie-up expected to lead to more deal-making as programmatic ad buying gains steam.
NEW YORK (The Street) -- Verizon (VZ) - Get Report isn't the only company that wants to bulk up on ad tech. Programmatic ad stocks are expected to be prime targets for M&A activity in the wake of Verizon's $4.4 billionAOL (AOL)  deal.
"I think the sea change in the way digital media is being bought and sold will result in consolidation in ways we haven't really thought of yet," Brett Huff, a media analyst at Stephens, said in a phone interview.
Potential acquirers include ad tech companies, online publishers, enterprise software providers, like Oracle (ORCL) - Get Report, and other wireless carriers looking to squeeze more ad dollars from their video offerings.
"It's anyone looking to gain scale with advertisers or publishers, anyone who is looking for software to make advertising more efficient," Andrew McNellis, an analyst at Evercore ISI, said in a phone interview.
McNellis called ad tech companyRocket Fuel (FUEL) , a "natural candidate" to partner with an enterprise software provider in a recent report.
Rocket Fuel's shares are up more than 20% since Friday when the company said it received a $350 million unsolicited buyout offer from a rival, Gravity4, which it has turned down.
Shares in other programmatic stocks, including Tube Mogul (TUBE) and Millennial Media (MM) have also been on the move lately. Rubicon Project (RUBI) - Get Report is up 4% since the Verizon AOL deal was announced.
"The pace of M&A in ad tech could continue driven by the evolving competitive landscape and growing benefits of scale," Goldman Sachs analyst Debra Schwartz wrote in a report on Tuesday.
The Verizon AOL tie-up showcased the rise of programmatic advertising platforms, which automate the sale and purchase of ads and use data to help advertisers better target their customers. Verizon was eager to get its hands on AOL's successful ad tech platform, ONE by AOL, which allows for the buying and selling of ads across thousands of Web sites.
Programmatic advertising in the U.S. surged 135.5% reaching $9.99 billion in 2014, according to eMarketer. It's expected to grow another 48.9% to $14.88 billion this year.
"Programmatic continues to be a bigger and bigger part of advertising," Lauren Fisher, an analyst at eMarketer, said in a phone interview. "As we see more momentum, especially in TV, I don't think it's out of the question for someone in the TV space to look at one of these companies."
One reason we're likely to see more deals: ad tech companies will need scale to compete with major rivals like Google (GOOG) - Get Report and Facebook (FB) - Get Report.
Share prices in the sector have been weak over the last couple of years. Advertisers have questioned the business model of some programmatic ad companies. At the same time, the market has grown crowded and investors have found it hard to understand the technology.
But Verizon's AOL deal could draw renewed interest from investors and potential acquirers.
"The space as a whole hasn't traded super well over the last year or two," McNellis said. "When a deal of that size comes in, it wakes people up."
This article is commentary by an independent contributor. At the time of publication, the author held no positions in the stocks mentioned.