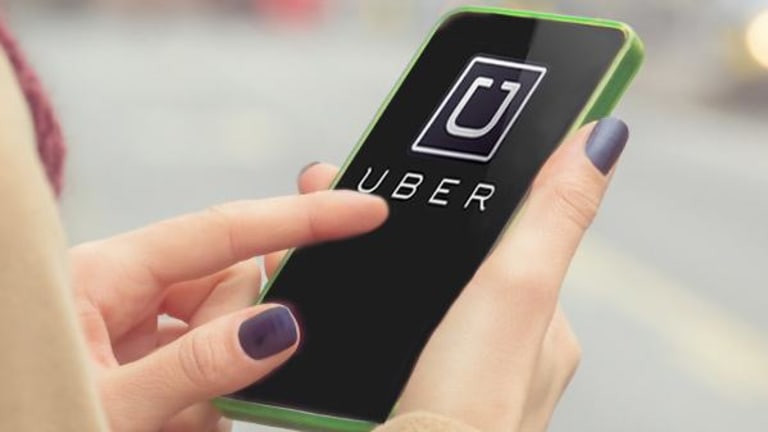 Publish date:
Didi Chuxing vs. Uber?; Bitcoin Hits All-Time High -- Tech Roundup
Didi Chuxing reportedly raised $5.5 billion at a $50 billion valuation, while Bitcoin set a new all-time high at $1,331.31.
Didi Chuxing reportedly raised $5.5 billion at a $50 billion valuation, while Bitcoin set a new all-time high at $1,331.31.
At one point, Didi Chuxing and Uber were locked in a vicious price war in China. However, that ended when Did Chuxing paid Uber $1 billion and gave it a nearly 20% stake in its company to exit the country. This was back in August 2016, when Didi Chuxing was valued at around $35 billion.
Many questioned Uber's move at the time, pointing out that the company was backing away from one of the largest markets on earth. However, Uber was burning through cash in China, losing $2 billion over the last two years. For comparison, Uber lost $2.8 billion in total last year.
With those expenses gone, Uber should now earn more money -- or at least, lose less.
Additionally, its stake in Didi-Chuxing is worth a lot more too. According to reports, Didi Chuxing raised $5.5 billion at a $50 billion valuation. This is below Uber's latest valuation of $66 billion, but it's still noteworthy.
And while Uber looks for expansion in self-driving cars and self-flying vehicles, Didi Chuxing is looking for new businesses too. Last month, the company launched Didi Labs in Mountain View, Calif. to focus on artificial intelligence.
Bitcoin prices have been soaring. While down 2.4% on Friday, the crypto-currency is up 29% over the past month. Despite plenty of volatility, it's up about 40% on the year.
And make no mistake, this thing is volatile. In January, prices fell from $1,100 to $800, a 27% drop, and from $1,300 to about $900 in March, a fall of nearly 30%.
On Thursday though, Bitcoin hit a new all-time high, climbing to $1,331.31, which took out the previous high on March 10. While some are pointing to the SEC's decision to review its rejection of the Winklevoss Bitcoin Trust, others are saying optimism is growing for a software update for Bitcoin transactions.
Could it also be crime? A recent report from Verizon (VZ) - Get Verizon Communications Inc. Report showed that cyberattacks involving ransomware increased 50% last year. For those unaware, these types of attacks "use malicious software to encrypt a users' data and then extort money to unencrypt it," according to Bloomberg.
Often times, these criminals use Bitcoin to receive their pay, thanks to the anonymity that comes with handling such transactions and digital currencies.
Bitcoin started to garner attention in 2013, opening the year around $13 and soaring to more than $1,100 per coin. It then cooled off, failing to hit a new all-time high until earlier this year.
Singapore has been waiting a while to get its first taste of an Apple store. According to reports, the tech giant's first Southeast Asia store is expected to open in May.
Of course, getting some clarity from Apple is almost impossible, given the company's secrecy about seemingly everything.
In any regard, the speculation began after a large retail space opened up in a mall in central Singapore. Originally scheduled for completion in October, it was pushed back to January 2017, before being postponed indefinitely. Of course, figuring out why it was delayed has proved tricky.
Some have argued that the store isn't that important from a product sales perspective, but even more valuable from a marketing perspective. It would be a large location in a busy, central part of the country, meaning many shoppers and consumers see the iconic brand.
Its biggest strengths are debatable, but one thing is surely not: Apple fans and the company itself will be happy to open the doors at its new locations.
Shares of Apple closed at $143.65 Friday, down 0.1%.
This article is commentary by an independent contributor. At the time of publication, the author held TK positions in the stocks mentioned.