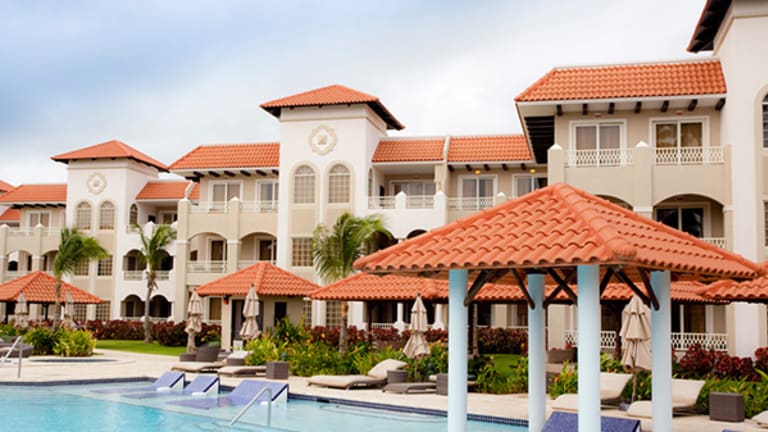 Diamond Resorts International's Second Quarter Earnings Reversal Is Worrisome
The timeshare company's unexpected downturn in net income coming soon after its acquisition announcement raises questions for investors as well as some law firms.
Diamond Resorts International's (DRII) first-quarter 2016 earnings release headline on May 4 was titled, "Company Posts 11th Consecutive Quarter of Record Performance."
Then in June came the announcement that Apollo Global Management would acquire timeshare company Diamond Resorts. After a delay in second-quarter earnings reporting due to accounting issues at Diamond Resorts, the company's unexpected downturn in net income coming so soon after the acquisition announcement raises questions for investors as well as some law firms. 
Almost immediately after the acquisition announcement, a flurry of law firms sought to investigate whether there was a breach of fiduciary duty and other violations of state law in connection with the sale of the company.
The concern was that Apollo Global Management was shortchanging investors by underpaying for Diamond Resorts at $30.25 a share. The stock traded as high as $35 a share last year.
Management had options for 5 million shares or 6% of the company struck at $12.56 that expired in July. 
Diamond Resorts went public in July 2013 at $14 a share. By last year, the company was seeking ways to maximize shareholder value in response to pressure from major stakeholders concerned with its poor stock performance. 
Apollo Global Management paid about $2.2 billion all cash for the company at a 25% premium. The acquisition was completed on Sept. 2.
Diamond Resorts' second-quarter earnings release was delayed after the company's independent registered public accounting firm BDO USA said that the company may not have correctly applied the relative sales value inventory valuation model when preparing its consolidated financial statements for 2014 and subsequent periods.
After the correction, the change resulted in a decrease in net income of $5.6 million for 2015 and a $1.3 million decrease for the first quarter, in each case from amounts originally reported, according to the second-quarter release.
Significantly, second-quarter net income decreased $10.1 million or 28.5% to $25.5 million year over year, compared with a first quarter increase of $8.4% or 32.6% to $34.4 million, prior to the restatement.
What effect will this have on future earnings if the change in the inventory valuation model is permanent, in that it isn't a one-time charge?
Investors won't know because as a private company, Diamond Resorts will no longer be providing guidance. Surely analysts would have adjusted their price targets given such dismal performance.
Does this alleviate concerns that the $30 acquisition price shortchanged shareholders?
The first hint of Diamond Resorts' troublesome accounting strategies was brought to light by Roddy Boyd of The Southern Financial Reporting Foundation.
In his article on the foundation's website titled, "Diamond Resorts and Its Perpetual Mortgage Machine," described the company's accounting practices as "a murky soup of public accounting and disclosure."
Boyd compared Diamond Resorts' practices to the sub-prime mortgage crisis "in the drive to ensure a steady stream of borrowers whose down-payment cash will keep a company operating."
Diamond Resorts' loan interest rate ranges between 14% to 18%.
What does this mean for investors and for the law firms investigating the company? Is the timing of such a dramatic downturn a coincidence, or is the air being released from a company held up by overly aggressive lending and questionable accounting practices?
The analysis of relative sales value inventory valuation models is beyond my level of skills, but something doesn't seem right. As an investor, I would be inclined to take my $30 a share and run.
I don't own stock in Diamond Resorts, but I am an owner of the timeshare company's points as a result of its Los Abrigados ILX acquisition. As an owner, I think that this change in earnings doesn't bode well, given well-publicized complaints about rising maintenance fees and a lack of a secondary market.
"When Diamond Resorts International purchased Los Abrigados Resort and Spa in 2010, a pattern of rising maintenance fees began. Now, as thousands of owners have become delinquent, Diamond wants them to get current, or they will go into foreclosure," timeshare specialists Castle Law Group posted on its Facebook page:
"Foreclosure is not the only option," Castle Law added.
Perhaps there is hope for investors and owners in the next step. Several analysts have speculated on the possibility of a company such as Interval Leisure or Wyndham Worldwide acquiring Diamond Resorts. 
As a timeshare company, the move would provide a good fit. However, questions remain as to whether any timeshare company, requiring buyers provide a large outlay of initial cash with little or no resale value, can compete with companies such as Airbnb and Expedia offering affordable vacations without the timeshare traps.
This article is commentary by an independent contributor. At the time of publication, the author held no positions in the stocks mentioned.