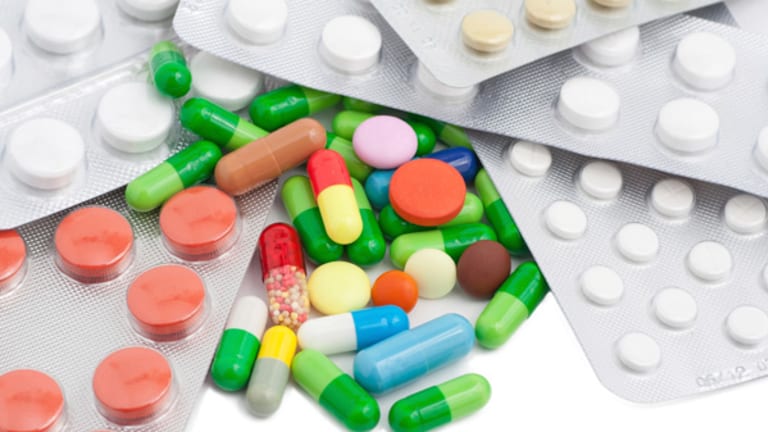 Diabetic Investor's Kliff on MannKind: 'Boringly Predictable'
Inhaled insulin is a niche product and reimbursement will be problematic, Kliff believes.
Inhaled insulin is a niche product and reimbursement will be problematic, Kliff believes.
VALENCIA, Calif. (TheStreet) -- MannKind ( (MNKD) - Get Report) announced Monday the resubmission of Afrezza to the FDA, setting up another approval decision for the inhaled, rapid-acting insulin product in April of next year. 
FDA has already rejected Afrezza twice. The resubmission is based on new Afrezza clinical trials conducted by MannKind. The results from these new studies, announced in August, were controversial, to say the least.
Here's Diabetic Investor David Kliff's take on MannKind's Afrezza resubmission:
This morning MannKind (NASDAQ:MNKD) announced they have resubmitted the new drug application (NDA) for Afrezza. According to a company issued press release; "The resubmission is based on the entire data set from the extensive AFREZZA clinical development program and particularly the positive results from two recent Phase 3 trials, one in patients with type 1 diabetes (study 171) and one in patients with type 2 diabetes (study 175). Now as sure as day turns to night, talk will turn to how an approval, by no means a certainty, will impact the market.

Already this news is helping shares in the company which were once on a tear but over the past few months have seen a rather dramatic pullback. Now for anyone who's followed the company this is hardly surprising as shares in MannKind seem to be on a constant roller coaster with just as many thrills. Truth be told, any investor with the insight or a very strong stomach for risk who played the many ups and downs of these shares is likely very happy. Looking at chart of where these shares have been over the past two years makes MannKind the poster child for how investors can make money either being long, short or both.


Should the company follow its standard playbook this news will likely once again reignite talk about a possible partnership. Now the company has not yet announced the date they'll report third quarter earnings but whenever it is take it to the bank that somewhere during that call the company will mention they are talking with several possible partners or someone listening to the call will ask how this news is impacting partnership talks. If nothing else these quarterly calls have been becoming boringly predictable.

The real news is that today's announcement really isn't news at all and in fact does nothing to change the future outlook for the company. Let's assume for a moment that everything actually goes well for the company and that Afrezza is approved by the FDA and that by some miracle the company actually does find a partner. What happens then? Not much if you look at the market realistically. Yes it is true there will be some early adaptors who will use Afrezza but Diabetic Investor suspects the reception for Afrezza will be somewhat muted.

While the company constantly talks about how Afrezza is not Exubera, the fact is Exubera's failure will hang over Afrezza. Like it or not for the company every time someone mentions inhaled insulin to a physician their first thought is Exubera, not exactly a positive way to start a sales conversation. The reality is for whoever sells Afrezza the sales process will be incredibly difficult as reps will be spending way too much time trying to overcome the negative impression Exubera left behind.


But Exubera's shadow isn't the only obstacle facing Afrezza when it comes to market as Diabetic Investor also suspects reimbursement will be an obstacle. All along the company has claimed that the drug would command a premium price given its delivery method. While that may been true years ago that is not the case today. Frankly Diabetic Investor thinks Afrezza will be regulated to the lowest formulary status when it comes to market.

Now before we go any further let's set the record straight, Afrezza is NOT Exubera and is actually a decent therapy option. However, the time for inhaled insulin has come and gone or put another way the fact that Afrezza is inhaled rather than injected isn't the advantage many think it is. All along Diabetic Investor has believed that should the drug actually make it to market that it will be nothing more than a niche product with sales in the millions not billions. Should the FDA actually approve Afrezza we'll find out soon enough who's right.
MannKind shares are up 7% to $5.46 in Monday trading.
Adam Feuerstein writes regularly for TheStreet. In keeping with company editorial policy, he doesn't own or short individual stocks, although he owns stock in TheStreet. He also doesn't invest in hedge funds or other private investment partnerships. Feuerstein appreciates your feedback;
to send him an email.