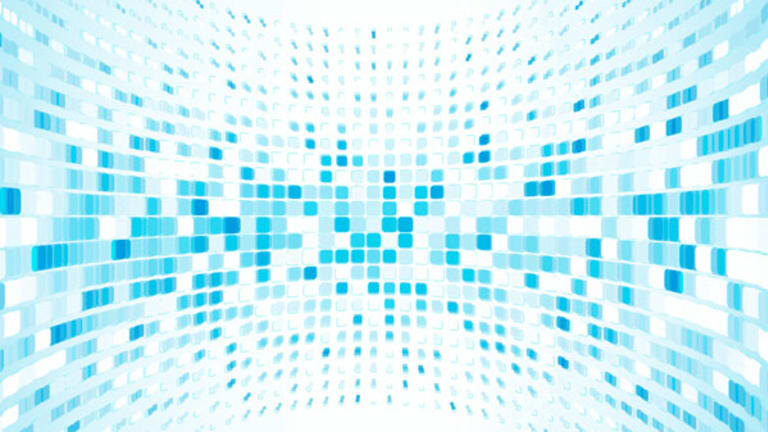 Devon Pictures Blue Horizon
It taps a big Texas oil find using lucrative horizontal wells.
When energy experts skimmed a mid-November drilling report for East Texas, one well immediately jumped out.
The well, drilled by
Devon
(DVN)
in the Freestone Trend of the Cotton Valley, reported initial production of some 23.3 million cubic feet of gas per day. While some vertical wells in the same region deliver plenty of gas, none looks nearly as promising as that Cotton Valley standout.
Harry Chernoff, a principal at Pathfinder Capital Advisors, did some math. The new well looked poised to deliver four to five times as much gas as one of Devon's successful vertical wells in the same region. Thus, he concluded, this one had to be a horizontal well instead.
Chernoff was right. Devon confirmed for
TheStreet.com
this week that the well is in fact a horizontal -- signaling yet another breakthrough for Devon and smaller players, such as
GMX Resources
( GMXR), hoping to follow its lead. If the horizontal wells pan out as planned, experts say, the Cotton Valley could soon offer greater drilling opportunities than any other region in the country.
Big payoffs for investors could follow. Horizontal wells promise lower finding costs and greater gas recoveries per acre -- translating into higher profits -- for Cotton Valley players.
"This is huge," Chernoff says. "It's in everybody's presentations now."
Devon's stock slipped 36 cents to $72.88 on Wednesday, leaving it near the top end of its 52-week range.
Cotton Candy
Devon itself has been somewhat measured when discussing its horizontal wells in the region.
The company shared some early results with investors in its latest quarterly update. Only afterwards, however, when questioned by
TheStreet.com
, did the company disclose an important detail. The company has not just been recovering the same amount of gas faster -- it has been recovering more gas in total -- by drilling horizontal wells in the Cotton Valley.
Within days of that revelation,
Exco Resources
(XCO)
halted plans to sell its own Cotton Valley property as a new master limited partnership. Experts believe that the company may have realized that it could be selling those assets too cheaply -- without horizontal upside figured in -- if it moved forward with its original plans.
Since then, another Cotton Valley player has come forth with some big news of its own. This week,
Cabot
undefined
boasted that its new horizontal well in the Pettet formation of East Texas was delivering some 3.3 million cubic feet of gas equivalent per day. Chernoff says that flow rate is three times higher than flow rates for vertical wells in the same region.
"With the success of this horizontal completion, we are designing a significant drilling program for 2007 and into the future," Cabot CEO Dan Dinges announced on Wednesday. "At this time, Cabot has confirmed between 50-80 additional horizontal locations" that will be tested in the Cotton Valley.
Cabot's stock rose 87 cents to $62.92 on Thursday, approaching a new all-time high.
Economics 101
GMX Resources sounds upbeat as well.
This week, GMX offered a detailed investor presentation dominated by its aggressive horizontal drilling program in the Cotton Valley. The company is already drilling three horizontal wells in the Cotton Valley, so far, with results from the first expected within weeks.
"There's a lot more interest in this than there was six months ago," GMX CFO Ken Kenworthy Sr. told
TheStreet.com
on Wednesday. "The Cotton Valley has always been our focus. Horizontal (drilling) just seemed like the strategy to follow."
Kenworthy says that GMX had actually planned to test that strategy even before Devon had its first success in the region. He offers a simple explanation.
"If you do a horizontal well and you have six completions, you can assume that every completion is equal to one vertical well," he explains. "So in 40 days, you have something equivalent to what it would take you six months to do otherwise.
"The economics are there. The proof in the pudding will be the production."
Ferris Baker Watts analyst Richard Rossi likes what he hears. Rossi quickly reiterated his buy rating and $70 price target on GMX's stock following the company's recent presentation. His firm has provided investment banking services to the company in the past and hopes to do so again going forward.
Shares of GMX fell 83 cents to $45.01 on Thursday but still remain near the high end of their 52-week range.
Waiting Game
Comstock Resources
(CRK)
, one of the most promising Cotton Valley players, looks more cautious.
So far, Chernoff says, Comstock has yet to announce a formal horizontal drilling program for the Cotton Valley at all. However, he says, the company finally mentioned the subject in an investor presentation last month. Unfortunately, he adds, the company excluded the topic from its visual slides and covered it only in its audio discussion -- which is no longer available on its corporate Web site.
For its part, Comstock told
TheStreet.com
this week that the company is "still evaluating the potential of substituting horizontal wells for the 110 vertical wells" that it is currently planning in the region. Meanwhile, the company said that it has identified two Cotton Valley fields that look like good candidates and expects to test a couple of horizontal wells there next year.
Still, some investors wish that Comstock would move faster.
"I know that other people are starting to get kind of frustrated with Comstock's 'lack of focus,' as they put it," says Chernoff, who owns shares of GMX and Comstock alike.
Comstock's stock reflects that disappointment. The shares, up 5 cents to $30.25 on Thursday, have underperformed others in the group.
Still, Comstock recently offered
TheStreet.com
some fresh clues about its real value.
For starters, the company controls 150,000 net acres in the Cotton Valley -- giving it far more exposure, per dollar of market value, than other players in the region. In addition, Comstock has more drilling opportunities than some people may realize. The company lists much of its land as developed, leaving some with unfounded worries that resources there may be largely exploited.
"Much of it is developed in the traditional sense, in that only one well will hold a 640-acre section," explains Roland Burns, director of investor relations for the company. "High gas prices have led to down-spacing of 40 acres per well. Thus, much of our acreage has additional developmental potential."
Comstock is currently trying to sell some of that acreage, located far from the Cotton Valley in the state of Kentucky. But Chernoff hopes for bigger changes ahead. He would like to see Comstock consider shedding other non-core assets so that it can focus more on its three core regions of the Cotton Valley, South Texas and Mississippi. Moreover -- and perhaps more importantly -- he wants the company to move forward with an aggressive horizontal drilling program of its own.
"Comstock has, by far, the biggest upside potential if horizontal drilling plays out as strongly as it looks like it will," Chernoff says. "In terms of a sleeper -- a total surprise -- Comstock could easily be No. 1."