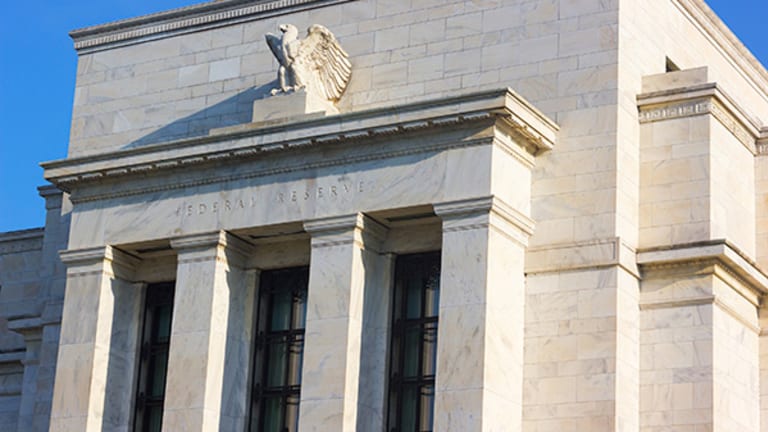 Deutsche Bank, Santander Fall After Another Fed Test Failure
The U.S. units of the two European lenders were the only failures in the latest stress tests.
The U.S. units of the two European lenders were the only failures in the latest stress tests.
U.S. operations of Deutsche Bank (DB) - Get Report and Santander (SAN) - Get Report  have again failed the Federal Reserve's stress test, leaving them unable to send cash back to their European parents and drawing a rebuke from regulators.
The results leave Santander Holdings USA with the dubious honor of being the only lender to have failed the tests three years running, while Deutsche Bank Trust Corp tallied up its second failure in a row.
Market support for the lenders was already fragile following Britain's decision to leave the EU and the two banks shares reacted predictably to the U.S. failure. Deutsche Bank shares fell Thursday to €12.23 ($13,59), down €0.43, or 3.4%, on their Wednesday close, while Santander fell to €3.39, down €0.08, or 2.4%.
The Fed runs tests annually on bank financial strength and risk management systems to ascertain lenders' ability to resist severe economic and financial shocks. Banks that fail the test are limited in their ability to distribute earnings and can face penalties.
This year's tests cleared 30 U.S. banks and foreign lenders with U.S. operations, freeing them to boost dividends, though Morgan Stanley (MS) - Get Report only squeezed through. The U.S. investment bank was handed a conditional pass and told to improve internal systems before resubmitting its capital plan before the end of the year.
Despite failing the tests, neither the Deutsche nor Santander units represent any danger to themselves, their parents or the financial system. The units ranked first and second among foreign lenders in terms of capital reserves, according to the Fed's results, but failed because they demonstrated "broad and substantial weakness across their capital planning processes," the regulator said.
The immediate impact of the stress test failure is likely to be limited. Deutsche said that  Deutsche Bank Trust Corp. had not applied to remit any cash to its parent this year. The unit is one of several that the German bank operates in the U.S. and is due to be incorporated into a large holding company, DB USA Corp, on July 1.
"The capital adequacy of Deutsche Bank Trust Corp. has never been in doubt," said the unit's deputy chief Bill Woodley in a statement. "We will implement the lessons learned this year in order to strengthen our capital planning process."
The failure is a little more vexing for Santander, which would like to explore a sale of its U.S. unit. The Spanish bank owns Santander Bank NA, which operates 670 branches in the northeast of the country, as well as 60% of listed lender Santander Consumer USA Holdings.  (SC) - Get Report The U.S. operations represented about 8% of Santander's overall profit and 10% of its loans in 2015.
"Our results confirm that Santander Holdings USA has strong capital levels that are well above the required minimums," the division's chief executive officer, Scott Powell, said in a statement. "We are well on our way to making the enhancements necessary to improve our qualitative assessment."
Santander chairman Ana Botin  in January gave the U.S. operation two years to get its house in order before making a decision on selling or retaining the unit.
Shares in both Deutsche Bank and Santander have fallen 19% and 18%, respectively, since the U.K.'s Brexit vote. Santander operates Britain's No. 5 retail bank, whose earnings are at risk from an expected economic downturn in the British economy and from falling interest rates. Deutsche Bank has a large investment banking operation in London that could be hurt by reduced activity.