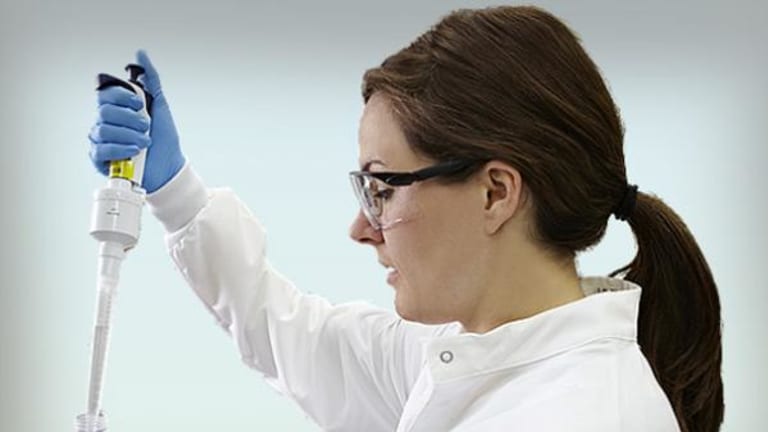 Derma Sciences Soars Almost 40% on Buyout by Integra
The company's shares hit $6.95 Wednesday midday.
Biotech Derma Sciences (DSCI) saw its share price soar 39% Wednesday midday after the company announced it would be acquired by Integra LifeSciences (IART) - Get Integra LifeSciences Holdings Corporation Report for $204 million.
Derma's shares jumped $1.95 apiece, hitting $6.95 around noon Wednesday. Meanwhile, Integra saw shares fall 3.7%, hitting $43.24 apiece.
According to the terms of the deal, Integra will pay $7.00 per share of common stock in cash, or a total of approximately $204 million. It will also pay $32 per share in cash for Derma's Series A convertible preferred stock and $48.00 per share for its Series B convertible preferred stock. The deal is expected to close in the first quarter of 2017.
The purchase price for the common shares reflects a 40% premium to the share price as of the market close on January 10, 2017 and a 45% premium to the 30-day volume-weighted average share price of $4.83. Integra will also assume the contingent liabilities related to the BioD transaction, including the product regulatory milestone payment and both the 2017 and 2018 growth earn-out payments. The transaction, which has been approved by the boards of directors of both companies, is expected to close in the first quarter of 2017.
"Both Integra and Derma have a significant commitment to tissue regeneration, wound care and patient care," Stephen Wills, executive chairman at Derma. "Derma's portfolio of biologics and advanced wound care products are a natural extension of Integra's business, and with Integra's global presence, our products will reach a much larger and broader set of clinicians and patients."
Derma engaged Greenhill & Co. LLC as financial adviser and Thompson Hine LLP as legal adviser. Meanwhile, BofA Merrill Lynch served as financial adviser to Integra, while Latham & Watkins LLP served as legal counsel to the company.
Neither company could be reached for immediate comment Wednesday.