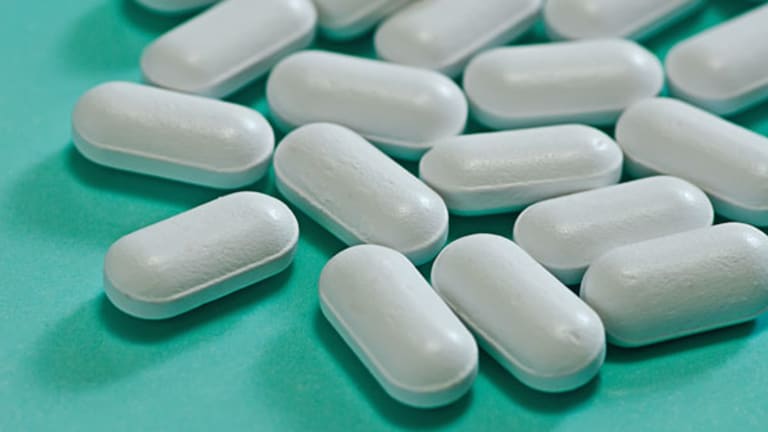 Depomed Trial Disappoints; Shares Plunge
Depomed releases disappointing Monday results for a clinical trial of Serada, a treatment for hot flashes caused by menopause.
(Updates stock price and provides further detail from the company's press release announcing the results.)
MENLO PARK, Calif. (
) --
Depomed
undefined
released disappointing results Monday for a phase-3 clinical trial of Serada, a treatment for hot flashes caused by menopause.
Investors reacted swiftly, sending shares of the company down 33%, or $2.12, to $4.24 in early trading Monday. In the first 15 minutes of trading, volume reached 1.5 million shares; turnover in Depomed issues averages 450,000 shares a day.
The study was meant to evaluate the safety and efficacy of the Serada drug. According to a press released issued by Depomed Monday morning, the company said an 1800 milligram dose of Serada "achieved positive results" in patients after four weeks of treatment.
After 12 weeks, however, three out of four of the endpoints, or goals, of the treatment "did not achieve statistical significance" compared with the control group. A fourth endpoint did show a positive result, Depomed said.
The goals of the treatment included decreasing the frequency and severity of hot flashes against a placebo after four and 12 weeks of treatment. Depomed didn't specificy which endpoints Serada failed to achieve and which it did in the 12-week portion of the study.
The company's chief executive, Carl Pelzel, said in a statement, "We need to extensively analyze the data to better understand all of the implications in order to refine our approach to any additional development."
Pelzel, of course, tried to put a good face on the results. "We remain very enthusiastic about Serada and our menopausal hot flash program," he said. "There is a large unmet need for a non-hormonal hot flash therapy, and we believe Serada has the potential to address that need."
-- Written by Scott Eden in New York
Follow TheStreet.com on
and become a fan on
Scott Eden has covered business -- both large and small -- for more than a decade. Prior to joining TheStreet.com, he worked as a features reporter for Dealmaker and Trader Monthly magazines. Before that, he wrote for the Chicago Reader, that city's weekly paper. Early in his career, he was a staff reporter at the Dow Jones News Service. His reporting has appeared in The Wall Street Journal, Men's Journal, the St. Petersburg (Fla.) Times, and the Believer magazine, among other publications. He's also the author of Touchdown Jesus (Simon & Schuster, 2005), a nonfiction book about Notre Dame football fans and the business and politics of big-time college sports. He has degrees from Notre Dame and Washington University in St. Louis.