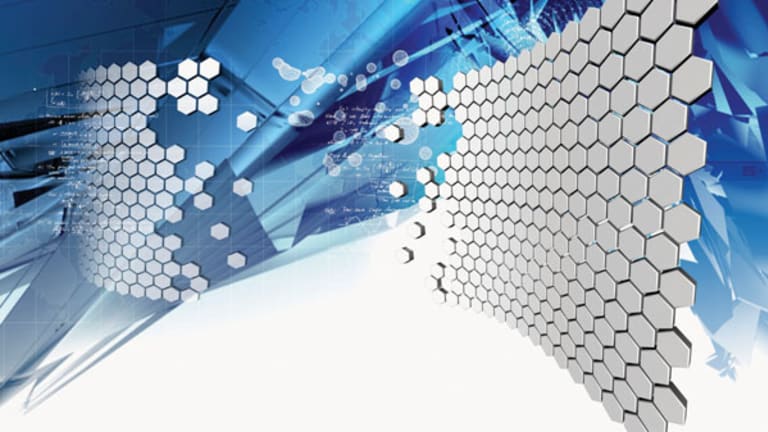 Dendreon, Vion and Allos: Biotech Mailbag
Take profits on Vion Pharmaceuticals; nothing to worry about in Dendreon's dip; still bullish on Allos Therapeutics; YM Biosciences is too much loved.
Take profits on Vion Pharmaceuticals; nothing to worry about in Dendreon's dip; still bullish on Allos Therapeutics; YM Biosciences is too much loved.
BOSTON (
) -- Welcome back to the Biotech Stock Mailbag. Let's get the joint jumping with an email from Reidar A.
"I am wondering how a company with a market cap under $20 million and a scheduled
FDA advisory committee meeting in three weeks can avoid mention in any news media and blogs? Talking of course about
Vion Pharmaceuticals
(VION.OB)
. They do have as good a shot of getting this approval as any bigger company, yet the media seems to have forgotten their existence. I have done my due diligence on the drug and the company...
"The data speaks for itself. It's an orphan patient group and data from 140 people are used, endpoints were met, giving them a genuine shot at approval. The drug is universal in its action, the company has selected an orphan population just to get it out. As a stock, having a float under 8 million shares and trading under $3, this could be the stock of the year if they get the approval."
I wrote about Vion in
October 2007
and then updated in
. My outlook for the company's blood cancer drug cloretazine (now known as Onrigin) was rather bleak.
Here's what I said in March 2008, when Vion shares traded around $1.80:
"Vion's lead drug, cloretazine, is being developed for some blood cancers. The lead indication seeks to treat elderly, high-risk patients with acute myelogenous leukemia, or AML. Vion intends to seek FDA approval for cloretazine later this year.
"The problem is that AML is a niche cancer market with a lot of competition. And the data on cloretazine isn't so hot. A pivotal study presented in December looked OK on efficacy, but the side effect and toxicity profile was troublesome.
"Let's not forget, the FDA put a hold on a different cloretazine clinical trial because of high on-study mortality. Regulators have since allowed that study to continue, but that doesn't necessarily erase the safety concerns."
Since that last update, Vion was delisted from the Nasdaq and the stock moved to the bulletin boards where it sank below 50 cents for months. The stock began moving higher in April and really took off this summer, fueled by the speculative fervor for penny biotech stocks. Vion is now a $3-plus stock.
Unfortunately, I don't see much improvement in the outlook for Onrigin.
Toxicity and the early deaths of elderly AML patients while still on Onrigin therapy are likely to be the big areas of concern for FDA and its outside panel of experts at the advisory panel meeting.
Vion has tried to assuage these safety concerns with an analysis showing that the elderly patients enrolled in its Onrigin studies were suffering from all kinds of serious co-morbidities that likely contributed to the adverse events and early deaths.
That's not an unreasonable argument to make, but Vion's problem is that it ran a single-arm study of Onrigin, so the company has no good comparable data to prove definitively that Onrigin is as safe, or safer, than some other treatment.
Vion submitted Onrigin to the FDA for approval in February and the agency responded by granting the drug a 10-month review, with an approval decision date of Dec. 12. That says a lot about what the FDA thinks of Onrigin because almost all cancer drugs receive a priority, six-month review clock.
FDA advisory panels sometimes take unexpected twists and turns. This is already a crazy year for biotech surprises, so it's not beyond the realm of possibility to believe that Onrigin could get a positive recommendation. I just highly doubt it.
Vion's summer rally has made someone a good bunch of money. If I was that person(s), I'd be taking profits now. The risk-reward going into Sept. 1 is not in Vion's favor.
Ben L. writes, "I don't know if you listened to the recent
Dendreon
(DNDN)
quarterly conference call, but what was shared has obviously caused some concern amongst the investment community. The stock has been dropping since the call even though I have not seen any analyst downgrades for Dendreon.
Chief Executive Mitch Gold did announce that Dendreon would hold its analyst day on Sept. 24 and gave a very positive update on their manufacturing facilities build-out in New Jersey and new operations in Georgia and California. Did I miss something? I just don't understand the current investor sentiment that clearly appears to be negative. Your thoughts? Thanks and take good care."
I read the transcript of Dendreon's conference call but I didn't see anything unexpected or worrisome. I haven't read or heard anything subsequently about any new investor concerns popping up.
Dendreon said it was going to raise money after the Provenge data -- and it did just that.
Dendreon said it wanted to use some of the proceeds of that financing to build two or three new Provenge manufacturing plants. The company is doing just that.
Dendreon said it planned to hold an investor/analyst meeting in the fall and that its Provenge re-submission to the FDA would be completed in the fourth quarter. As Ben noted, the Dendreon meeting is scheduled for Sept. 24 and the Provenge filing is on track.
Not a lot of surprises here.
If forced to speculate, perhaps someone out there is worried about Dendreon spending too much money, too soon, on new Provenge manufacturing plants prior to the prostate cancer vaccine's approval. OK, understood, but the investment could also be seen as a signal that the company is very bullish about Provenge's commercial potential. It's not like Dendreon needs to build two new plants, since Provenge's approval and launch isn't contingent at all on their construction.
And don't forget, Dendreon's New Jersey manufacturing plant isn't even built out to full capacity yet and won't be at Provenge's launch.
I tend not to worry too much about mid-August stock trading. More often than not, a dip like that taken by Dendreon this week is an opportunity, not a cause for alarm.
Aaron A. writes, "I see
Allos Therapeutics
(ALTH)
finally got word of their scheduled FDA panel meeting to review pralatrexate on Sept. 2, which lines up well for final FDA decision of this fast-tracked drug by the Sept. 24 PDUFA date. You still positive on Allos? Where does it trade if it gets approval? Citi has a $15 target. JMP Securities a $20 target, Needham sees $12. What do you say?"
I'm still positive on Allos. The Sept. 2 advisory panel meeting is well timed, since it should allow enough time for the FDA to meet its Sept. 24 approval decision deadline. With that said, don't be freaked out by a short delay. The FDA's on-time record is still not great.
The near-term focus, of course, will be the advisory panel. A positive recommendation for approval should be the outcome based on all publicly available pralatrexate data. But then, that's assuming the FDA finds the data copacetic, too. Advisory panels can and do go off script, so the risk is not entirely de minimis.
My previous price target for Allos was $11 to $12 a share, so I'll stick with that.
Risks? Allos guided to a higher spending (and a higher net loss) for the remainder of the year. Is this a signal that a partnership deal for pralatrexate and/or a takeout are not in the cards? Allos is a small company, so can it sell pralatrexate successfully on its own?
Also, in order for pralatrexate to yield significant revenue (relative to Allos' current valuation) the drug has to work in some cancer outside the small indication of peripheral T cell lymphoma. A phase IIb study of pralatrexate in patients with non-small cell lung cancer is underway with data expected in the first half of next year.
Moving onward to an email from Bill H.
"Do you have an update on
YM Biosciences
(TICKER)
in light of the license grant from the Office of Foreign Assets Control to further develop Nimotuzumab?"
Let's be clear on what happened Monday. The Treasury Department granted YM permission to import and use nimotuzumab in clinical trials enrolling U.S. patients. The reason that Treasury permission was required is that nimotuzumab, a cancer drug, is made in Cuba. And Cuba, of course, is still on the U.S. government's trade embargo list.
YM had previously received some limited waivers from the government to bring nimotuzumab into this country, but Monday's clearance was broader and allows the company to conduct wider-scale studies enrolling U.S. patients.
Nimotuzumab is an antibody that targets the epidermal growth factor receptor, just like
Bristol-Myer Squibb
(BMY) - Get Report
and
Eli Lilly's
(LLY) - Get Report
Erbitux and
Amgen's
(AMGN) - Get Report
Vectibix. Unlike those two drugs, however, YM believes that nimotuzumab doesn't cause a severe rash.
It's a promising hypothesis, but data presented so far suggest that nimotuzumab doesn't have the efficacy of its EGFR competitors, either. And perhaps more importantly, I haven't been able to find data on nimotuzumab in patients with or without mutations to a gene called KRAS. As we know now, EGFR inhibitor drugs only work in patients who have normal (or wild type) KRAS genes.
If such data is available and I've missed it, please send it along.
Monday's news was good, but was it enough to justify the stock almost doubling in price? I don't think so.
Jean M. writes, "May I make a suggestion? I love it when you show the hate mail you receive. I get a good laugh at how stupid most of the people writing in are. How about an article of your Top 10 hate emails? Oh wait, I just discovered that if I want to see stupid people, I can go to the Google and Yahoo! message boards!
Anyway, thanks for all the interesting reading that you provide, especially the fact that you come up with new ideas and new ways of looking at things that others do not."
Snap!
Adam Feuerstein writes regularly for TheStreet.com. In keeping with TSC's editorial policy, he doesn't own or short individual stocks, although he owns stock in TheStreet.com. He also doesn't invest in hedge funds or other private investment partnerships. Feuerstein appreciates your feedback;
to send him an email.