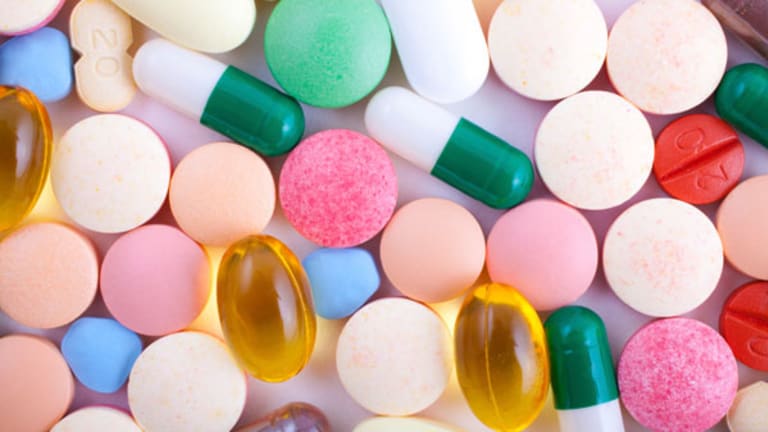 Dendreon: Parsing Provenge's Problems
Thoughts, observations and questions in the aftermath of Dendreon's surprising Provenge shortfall.
Thoughts, observations and questions in the aftermath of Dendreon's surprising Provenge shortfall.
Updated with new stock price.
SEATTLE (
) --
Dendreon
(DNDN)
shocked investors Wednesday by announcing that
Provenge sales are growing much slower than expected
because doctors are concerned about getting reimbursed for using the expensive prostate cancer drug.
Some thoughts, observations and questions for Thursday morning after watching Dendreon shares plunge 62% to $13.65 in Wednesday's after-market trading session. On Thursday morning, Dendreon is trading around $14:
"WTF just happened?" Dendreon blames the "cost density" of Provenge for the setback, which is jargon for doctors unwilling (or unable) to shell out $93,000 for a treatment course of Provenge before receiving reimbursement from their patients' insurance companies.
Provenge is certainly not the only high-priced cancer drug, but when prescribing Provenge doctors are on the hook for a lot of money ($93,000) in a relatively short period of time -- let's say one month.
That's the "density" issue. By contrast, the cost and reimbursement risk of other high-priced cancer drugs --
Roche's
Avastin, for example -- is spread out over many months, even longer.
For investors, this is a somewhat rough reminder that doctors are business people too. Cash-flow issues affect a doctor's business, which in this case, means doctors are unwilling or hesitant to have a lot of prostate cancer patients on Provenge, Dendreon says. This situation won't change until reimbursement for Provenge improves to the point where doctors have confidence that they can recoup their cash outlays quickly.
Take a guess at a revised Provenge sales estimate now because no one, including Dendreon's management team, seems to have a reliable forecast. Visibility into Provenge sales has dropped to near zero, which is a situation that investors hate.
Dendreon pulled its 2011 Provenge forecast of $350 million to $400 million and said to expect "modest" growth in the third and fourth quarters. Modest growth? Gee, thanks for being so specific.
Provenge sales in the first half of the year totaled $78 million. Dendreon said Wednesday that July sales were $19 million and that August sales were a bit higher. Is 10% quarterly sequential sales growth "modest?" If so, that would imply third-quarter Provenge sales of $55 million. Assume 20% growth in the fourth quarter and you get $65 million in Provenge sales. Add it all up and round to an estimate of $200 million in Provenge sales for 2011.
That's just a guess, but one that's well below Wall Street's $370 million consensus estimate for Provenge before Wednesday's shocker.
The more important calculation and question is what happens to Wall Street's estimation for Provenge peak sales, since this is the figure upon which investors value Dendreon.
The company insists the commercial opportunity for Provenge remains the same while acknowledging that it will take longer to get there. Investors and analysts are going to be more skeptical, which means the current peak sales consensus of $1.5 billion to $2 billion will be reduced -- perhaps dramatically.
Citibank biotech analyst Lucy Lu, in a July research note that correctly cautioned clients about Dendreon, laid out a scenario in which peak sales of Provenge could be just $500 million to $750 million.
"If peak sales were to fall in the range of $500-750M, we believe Dendreon could trade down to
approximately $25-30 (5-6x peak sales of $750M)," Lu wrote.
Thursday, Lu reduced her 2014 Provenge sales estimate to $540 million, which cut her price target on Dendreon to $14 a share.
Deutsche Bank biotech analyst Robyn Karnauskas drew an equally grim valuation picture for Dendreon in an email to clients Wednesday night in which she threw out some "back of the envelope sensitivities" on peak Provenge sales.
Based on discounted cash flow, Dendreon could be worth as little as $9 a share if Provenge peak sales are $1 billion and peak gross margins are 60%. On the more optimistic side of the equation, Dendreon could be worth $27 a share, assuming peak Provenge sales of $2 billion and peak gross margins of 74%, according to Karnauskas.
ISI Group biotech analyst Mark Schoenebaum cut his Provenge peak sales forecast by 50% to $1.2 billion, which translates to a Dendreon valuation of $17 a share.
The ill effects of the Dendreon debacle will unfortunately spread beyond the company's stock price and its shareholders to infect the entire biotech sector.
Investors already wary about new biotech drug launches, generally, will only grow more wary, more skeptical now that Dendreon has royally screwed the pooch. Dendreon's blow up could not come at a worse time, with the overall markets on shaky ground and concerns about new cuts to Medicare re-surfacing in the wake of the debt ceiling and budget battles in Washington.
Is lack of patient demand for Provenge the real reason behind the shortfall? The important question was asked on Dendreon's conference call. Dendreon denies any drop in the number of prostate cancer patients who want to be treated with Provenge, yet it is curious and troubling that the reimbursement issue that now plagues the drug was only discovered in July when manufacturing supply constraints began to ease.
Dendreon says the problem with reimbursement was only discovered in July as the company began signing up increasing numbers of community and private practice doctors who are more susceptible to reimbursement challenges than doctors who work at large academic medical centers.
That sounds plausible, but Dendreon also blamed its new woes on the inability of doctors to identify patients in their practice who are eligible for Provenge. Often, the company says, doctors don't screen prostate cancer patients until it's too late and their prostate cancer has advanced to the point where using Provenge becomes impractical or more difficult to justify reimbursement.
OK, but spun another way Dendreon's explanation could easily be construed as doctors being skeptical about Provenge's efficacy and survival benefit claims, thereby not bothering to push Provenge to patients even if they're eligible. Or patients, even when presented with the option of Provenge treatment (and told about the high cost) are saying "No, thanks."
Expect the debate about Provenge reimbursement issues versus patient demand to continue in the absence of real numbers from Dendreon.
ISI's Schoenebaum emailed clients Wednesday night the following on Provenge patient demand:
"This is actually the single most important question as it relates to the stock, of course. My basic view at this point is that the revenue miss and guidance revision reflected BOTH demand related problems and logistical/perceptual reimbursement issues. We have all spoken to doctors that have worried about reimbursement. However, we've also all spoken to doctors that just aren't all that enthusiastic about the clinical profile of Provenge. In addition, the company did say on its call that doctors aren't identifying many patients in their practices that are, indeed, eligible for Provenge. Given that the labeled patient population is easy to identify, we viewed this as an (unintentional?) admission by the company that
there is a demand problem.
And therein lies the greatest risk to our new model: Even though we now model what seems to be very modest growth (only about $1M/month), what if that just doesn't happen?? We'll have to keep a close eye on this, but admit that
we know of no reliable way to monitor real time Provenge demand.
Emphasis his.
Bristol-Myers Squibb
(BMY) - Get Report
and
Johnson & Johnson
(JNJ) - Get Report
have both launched high-priced cancer drugs recently without the reimbursement issues claimed by Dendreon. Just sayin...
Kudos to two analysts who, in different ways, warned investors in advance about the risks in Dendreon:
David Miller of the Biotech Stock Research newsletter is known -- deservedly so -- as the Dendreon axe. He's also a major bull on the stock, except that he's been writing about the risks of reimbursement and "cost density" of Provenge since May. Spot on, David!
Citibank's Lucy Lu, mentioned above, came about her cautious stance on Dendreon based on data suggesting that there are far fewer Provenge-eligible patients than Wall Street was modeling. Dendreon's management validated her concerns in some of their comments Wednesday night. Well done, Lucy!
Will Dendreon have to raise money? The company is cutting costs and laying off employees but will likely still have to raise money unless it decides to seek a partner for Provenge in Europe. Dendreon was asked about partnering on the conference call and didn't reject the possibility.
Dendreon executives, most notably CEO Mitch Gold,
sold a lot of Dendreon stock in July
, right around the time that Provenge's reimbursement issues were coming into their view. To be fair, many of the insider stock sales were pre-scheduled, but still, the optics aren't pretty.
--Written by Adam Feuerstein in Boston.
>To contact the writer of this article, click here:
Adam Feuerstein
.
>To follow the writer on Twitter, go to
http://twitter.com/adamfeuerstein
.
>To submit a news tip, send an email to:
.
Adam Feuerstein writes regularly for TheStreet. In keeping with company editorial policy, he doesn't own or short individual stocks, although he owns stock in TheStreet. He also doesn't invest in hedge funds or other private investment partnerships. Feuerstein appreciates your feedback;
to send him an email.