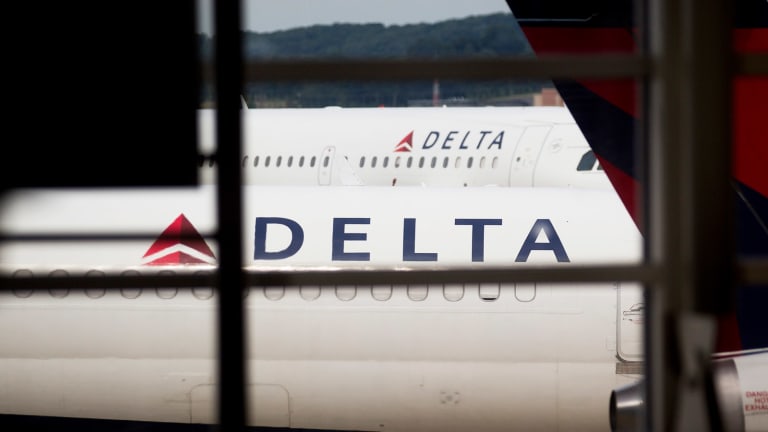 Delta's Computers Up Again, but Delays, Cancellations Linger
The airline said Monday morning that some domestic flights are running, but that the weekend's problems are still causing delays and cancellations.
Delta Airlines (DAL) - Get Free Report said Monday morning that a computer glitch that kept the airline from flying over the weekend is back in working order. But the travel delays it generated have forced a ground stop, while employees sort out the backlog across the U.S.
"Delta is operating the vast majority of its flight schedule today as the airline recovers from a systems outage that caused departure delays and about 170 cancellations Sunday. Approximately 110 flights have been canceled today with a few additional cancellations possible," its website reported.
The statement concluded that the firm is issuing change fee waivers for customers scheduled to travel on Jan. 29 and 30, for rebooking by Feb. 3, and said that unaccompanied minors will not be accepted for flights through noon Monday.
In August, Delta canceled at least 300 flights and delayed many others following a computer outage.
And just last week, a computer glitch temporarily grounded all domestic mainline flights at United Continental Holdings (UAL) - Get Free Report  , due to a problem with the communication system that airplanes use to send information to United operations.